Chill Clinton, The New Beer At Exile Brewing Co.
A new member has been added to the Clinton clan, courtesy of Exile Brewing Company, Iowa. And the best part? The Lady of the House couldn't be cheerier about it!
Democratic presidential contender Hillary Clinton made a stop at Exile Brewing Co. while she was in Des Moines for a meeting with the editorial board of The Des Moines Register last Tuesday, Sept. 22. Clinton met with volunteers at the brewery.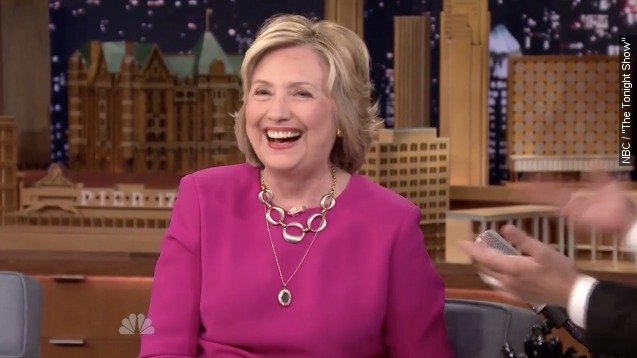 Big Day Beer Day
It's not everyday that one of the Clinton's pays you a visit. So it was clearly a milestone moment for the brewery came when owner RJ Tursi handed the presidential hopeful a four pack of Exile Chill Clinton Double Hemp Amber.
Though, the incident didn't go down as smoothly (pun intended) in the brewery owner's head. "When we got a call from Secret Service, we thought we were in trouble for using the name, but she was cool with it," says manager Dalton Lyons, who was there when Tursi presented her the beer. "She loved the idea of it. She thought it was funny."
https://twitter.com/ExileBrewingCo/status/647080353283203072/photo/1
Chill Clinton
The American amber is made with 750 pounds of hemp seeds that add a "delicate nuttiness" to the brew.
The label features an illustration of former President Bill Clinton playing the saxophone with a cat coming out of the instrument's bell clutching the Star Spangled Banner.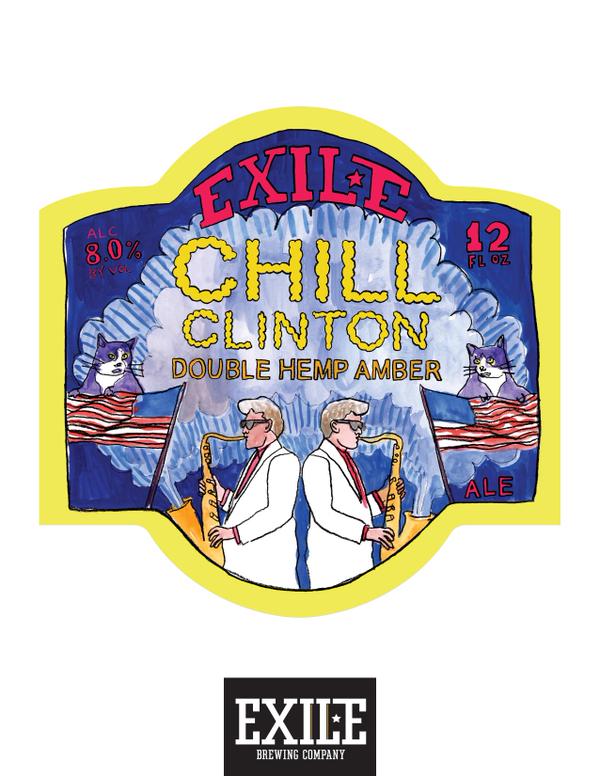 As for the beer, Clinton, unfortunately, could not sample it while she was at Exile.