Christmas, for one, in a can please.
We present, "The Self- Heating-Christmas-in-a-can Can".
This holiday product took Christmas a little too 'lonely'. They've got a can. They've got your Christmas dinner in it, turkey and all. They have a depressing man in the ad wearing a 'party' crown, eating from the can. And it self'-heats? Yay, just what I wanted for Christmas.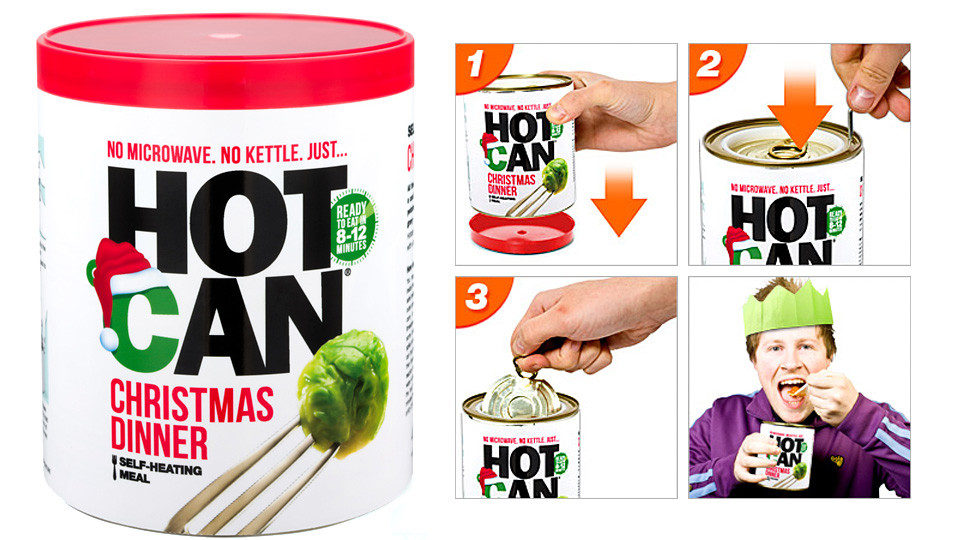 Turkey casserole with winter vegetables, chipolatas, stuffing balls, and cranberry jelly. So glad they didn't leave out the jelly.
Watch this 'review' of the "Hot can" that this lovely gentleman has painstakingly made. Yup, you read right.