Cold Stone Creamery Opens Its Doors In India
Cold Stone Creamery, one of the leading ice-cream chains in the US, kicked off the opening of its first store at the Lulu Mall in Kochi. Cold Stone Creamery is owned by parent company Kahla Brands and through a partnership with Tablez Food Company, plans to open 40 locations in India over the next five years.
Grand Opening
The grand opening event saw nearly 4000 people flock to Lulu Mall to enjoy the "Ultimate Ice Cream Experience". Speaking at the opening, Shafeena Yusuff Ali, CEO of Tablez Food Company, said, "With this grand opening, we are all set to establish Cold Stone Creamery as the most preferred choice for ice cream in all of India. We are confident that our locations will enjoy the same popularity that Cold Stone Creamery locations do in other international markets because of the unique flavours and innovative offerings."

Signature Flavours
Cold Stone Creamery is known for its customisable menus feature unique flavours of ice cream, including signature creations such as Chocolate Devotion. Headquartered in Scottsdale, Arizona, USA, the ice-cream chain is famous for its rich and creamy taste and the ice-cream served at the stores is handcrafted in small batches at the stores each day. The ice-cream chain offers nearly 20 signature creations on its menu with customers always having the option of making their own combination of different flavours.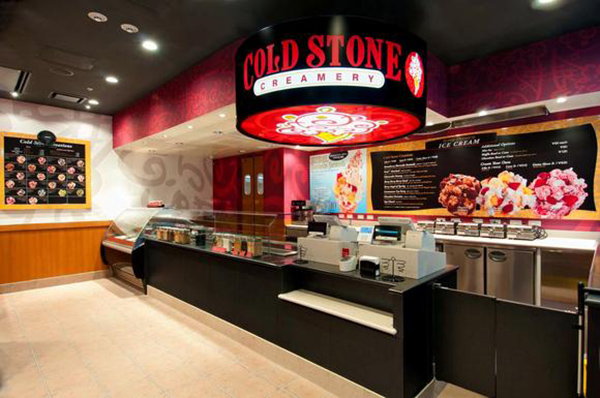 International Expansion
The entry into the Indian market is part of an international expansion for the Cold Stone Creamery brand which started in November 2005. Cold Stone Creamery currently has a presence in nearly 300 international locations and in 27 countries. With the first of many locations to be opened in the country, Cold Stone Creamery expects to corner the market with its unique flavour profiles as part of the "Ultimate Ice Cream Experience". Eddy Jimenez, senior vice president of international operation and development, Cold Stone Creamery, said, "It has been so exciting to watch this grand opening event unfold. Just within the first two hours of opening, 500 happy customers were served ice cream – that was exciting to see. This location is just one of many that will open here in India and we are thrilled at the initial response from the community at large."