Continuing Our Love Affair With Koldplay Cremerie's Ice Creams At Its New Matunga Outlet In Mumbai
We took a trip to Kandivali East a few months ago, beckoned by an ice cream parlour; Koldplay Cremerie that had just opened and was serving cold stone, slow churned ice creams.
So impressed were we with the experience – read more about it here – that we caught up with Koldplay Cremerie's owner, Sudip Putatunda a few weeks ago and learnt about the science of ice cream making as well as about his plans to take the brand across the city, whilst constantly innovating the customer's experience.
True to his word, a couple of weeks later we learned that a new outlet of Kodlplay Cremerie had just opened up closer to our side of town; at King's Circle in Matunga. Naturally, we headed over to continue along our love affair with Koldplay's ice creams.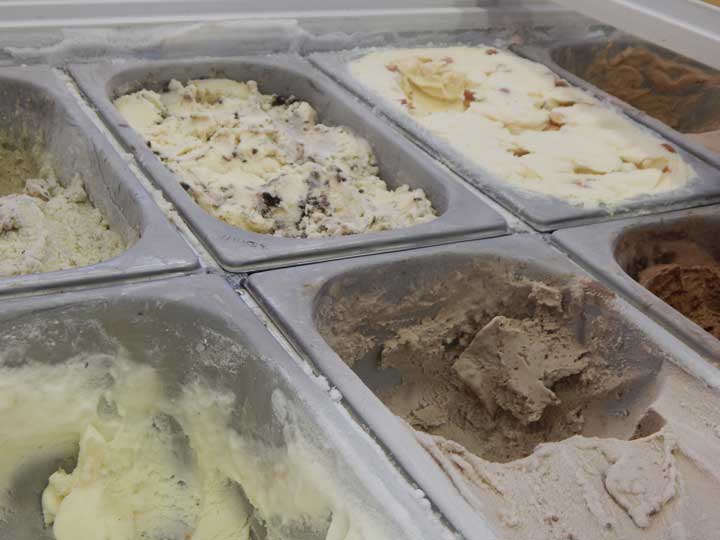 Stepping in to the parlour, we noted that it maintained uniformity when it came to the decor and the layout. Similar to our previous experience, the staff were only too happy to help suggest flavour combinations to try.
Berry Overload and Honey Caramel Crunch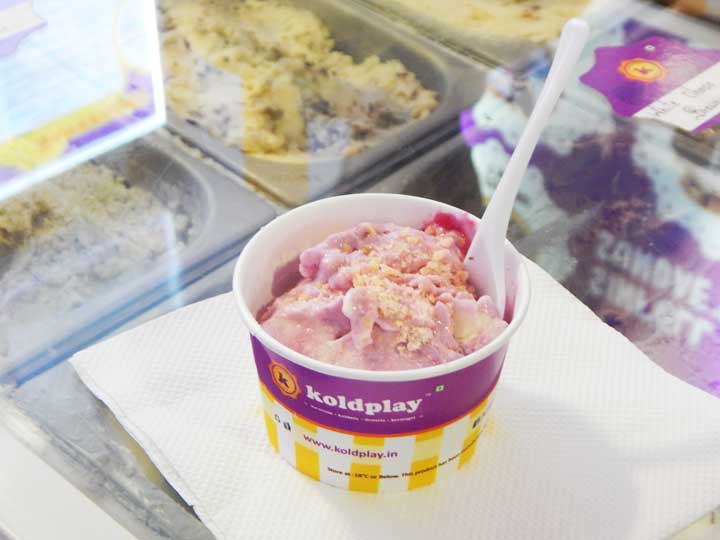 We kicked off our tasting with a previous flavour favourite; the fruity, tangy Berry Overload chopped together with Honey Caramel Crunch; a combination that balanced out the sweet flavours of the honey caramel with the sweetness of the berries. Adding zing to the combination was a dash of zesty lemon Magic Pops.
Hazelnut Madagascar and Dark Choco Brownie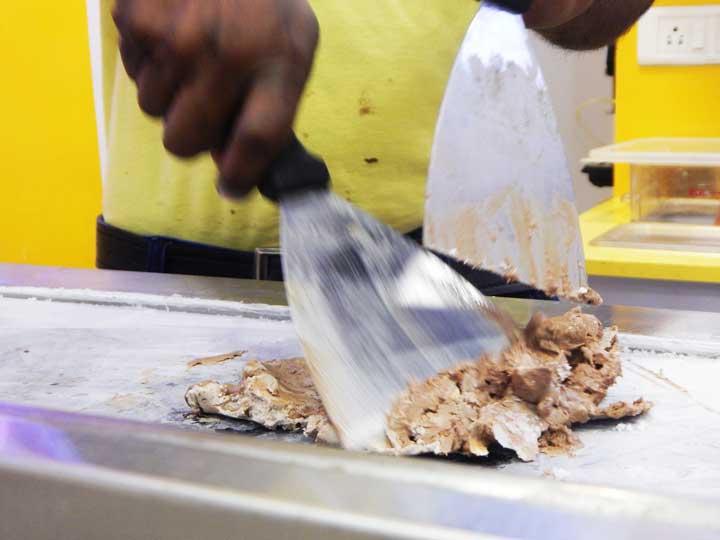 As flavours that are a part of Koldplay's 'Exclusive Slow Churned' ice cream menu, tasted separately, both the Hazelnut Madagascar and Dark Chocolate Brownie are extremely smooth and creamy; while the Dark Chocolate Brownie sits heavier on your palate, the Hazelnut Madagascar is equally rich. Together, the two meet to create a beautiful chocolate explosion for the chocolate lover in us all.
Red Velvet Cake and White Chocolate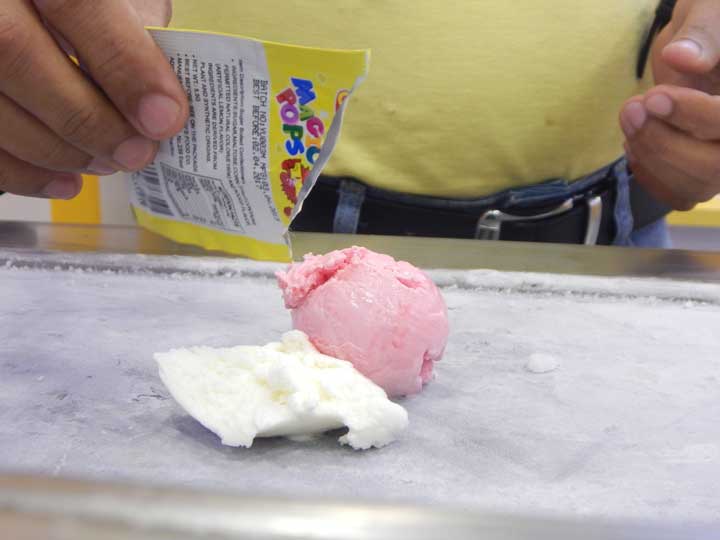 In our chat with Putatunda, he told us of a combination that a customer had tried that logically should not have worked, but absolutely did. Obviously, that combination was Red Velvet Cake with White Chocolate and it did indeed work perfectly
Another thing that works perfectly in this latest Koldplay Cremerie outlet? Its location. Just around the corner is the uber famous Cafe Madras while scattered around the area are a number of colleges and schools.
We're sure that over the coming days, Koldplay will see heavy footfall from college students searching for pocket friendly options (its prices are reasonable) to foodies who are looking for a sweet dessert after enjoying Café Madras' South Indian fare.
If you're not in the area to feast on dosas or for college, you should still take a trip over to Matunga just to sample Koldplay's ice creams. Will your resulting love affair be large enough to rival ours?