Cooking Over Stories with Bake-A-Tale at Art Blend Cafe, Bangalore
India has a history like no other. This land has been home to one of the oldest civilizations and has been witness to the transitions of the world. Over the years, India has developed a rich cultural heritage that every child of India should know and appreciate. It's all in the roots, don't you agree?
But it's hard isn't it, to get your child to sit with a book or an encylopedia and learn all about the culture of India in a few hours. Well, the people behind Ever After and Sin-A-Mon couldn't agree more. They have devised a fun and tasty way to learn all about India and your child will love it too! Over the next three days Ever After and Sin-A-Mon are hosting their popular Bake-A-Tale where they will explore the cultural history of India through its food and stories.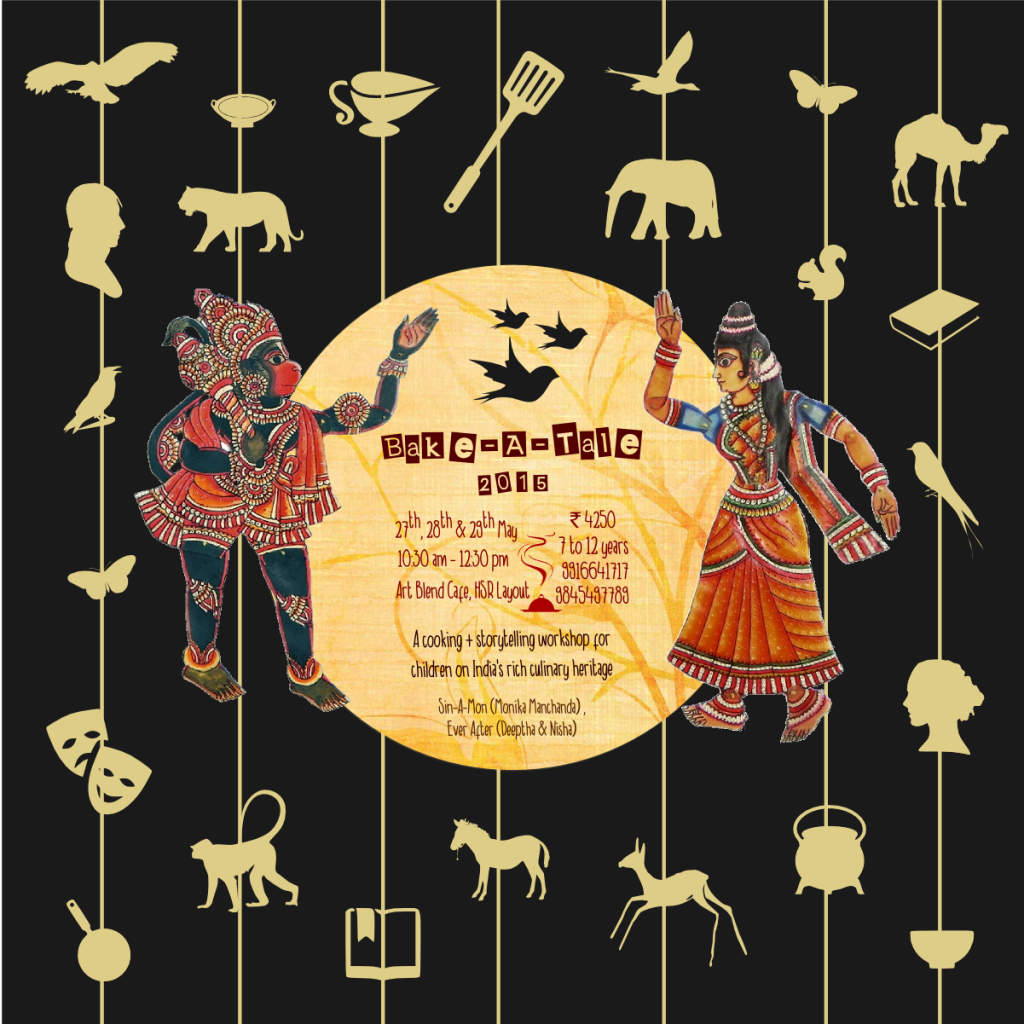 The Bake-A-Tale is hosted by professional storyteller Deeptha Viveknand and popular baker and food blogger Monika Manchanda. The unique workshop will have your children listening to fascinating stories about India's past all while learning how to cook a three-course meal.
Sign up your child now!
Age Group: 7 to 12 years
Date: 27th May to 29th May
Time: 10.30 am to 12.30 pm
Where: Art Blend Cafe
Booking Link: https://www.mycity4kids.com/Bangalore/Events/Bake-A-Tale_HSR-Layout/46107_ed#Tickets
Price: Rs 4250/-