'Culinate' Has In Store Some Excellent Food & An Interesting Story To Tell!
I woke up on a Monday morning, which wasn't as blue as it was exciting! Why, you ask? Well, simply because my meal from Culinate awaited me at the breakfast table. Yes, I ordered in breakfast on a Monday morning. And you cannot judge me, for what I ate was 100% fresh, healthy, delicious, and piping hot. Enamored by all that came parcelled in that neat box, I had to dig a bit deeper and know this heavenly establishment that had just driven away whatever was left of my Monday blues.
HF got in touch with Culinate's Founder and Managing Partner, and here's what he had to say about the eatery: "To eat healthy is everyone's right and with the choices that's available in the market, we saw a huge opportunity to serve healthy, tasty international cuisine to the average office goes, who's our target segment.
"When we started in November 2015, Food Tech as a sector was on the downhill. No one wanted to work with Food Start up so we picked up people from non-food background and trained them to be chefs. Our entire team is from Non-food background. We hired their attitude and built the aptitude slowly and now they can handle delicate and expensive machines, cook international cuisine and maintain hygiene to perfection. Glad to see they experiment with ingredients too", he added.
The 5 Pillars Approach
Culinate seeks to fill the major void between "gap between food available in good quality restaurants and what's available for delivery". And for that it has set up its approach on these five "pillars":
Health:
All our meals come with proper nutritional information. We increasingly use organically grown ingredients and cook our meals at the right temperature on PFOA (Cancerous coating) free cookware.
Hygiene:
We use Steam pressure to clean kitchen and packing area, gives us chemical free cooking. We use Ultrasonic technology to clean veggies and meat product for that ensures Zero Pesticide, Insecticide, Salmonella virus, Rotavirus free ingredients. All our packing is 100% certified food grade.
Exotic:
Our Menu is global, exotic and we increasingly use exotic ingredients. Our packaging is meticulous and provides an opulent feeling.
Sustainable:
Our washing process saves 40 liters of water every day, we increasingly use Ozonized water. Our breakfast and meals are served in 100% Eco friendly biodegradable packing.
Tech enabled:
Tech plays a big part in everything we do at Culinate, right from order taking to order processing to logistics to inventory sand supply chain, to accounting to tracking consumer data, the integration is helping us deliver customer delight.
Having experienced Culinate's food, customer service, and service quality, we can surely vouch for these sturdy pillars! Have a look at all the food that we gobbled on the fine Monday morning.
What We Had:
A Parisian Affaire (Breakfast Platter)
Chese, ham, bacon and eggs. Does it get any better than this? The French breakfast platter came well-stocked with a savoury crepe stuffed with mozzarella, chicken, ham, and veggies in the center. On the side were crunchy strips of bacon, one gorgeous fried egg, creamy mashed potato, and a heap of salted buttered corns. More than enough to turn your day around!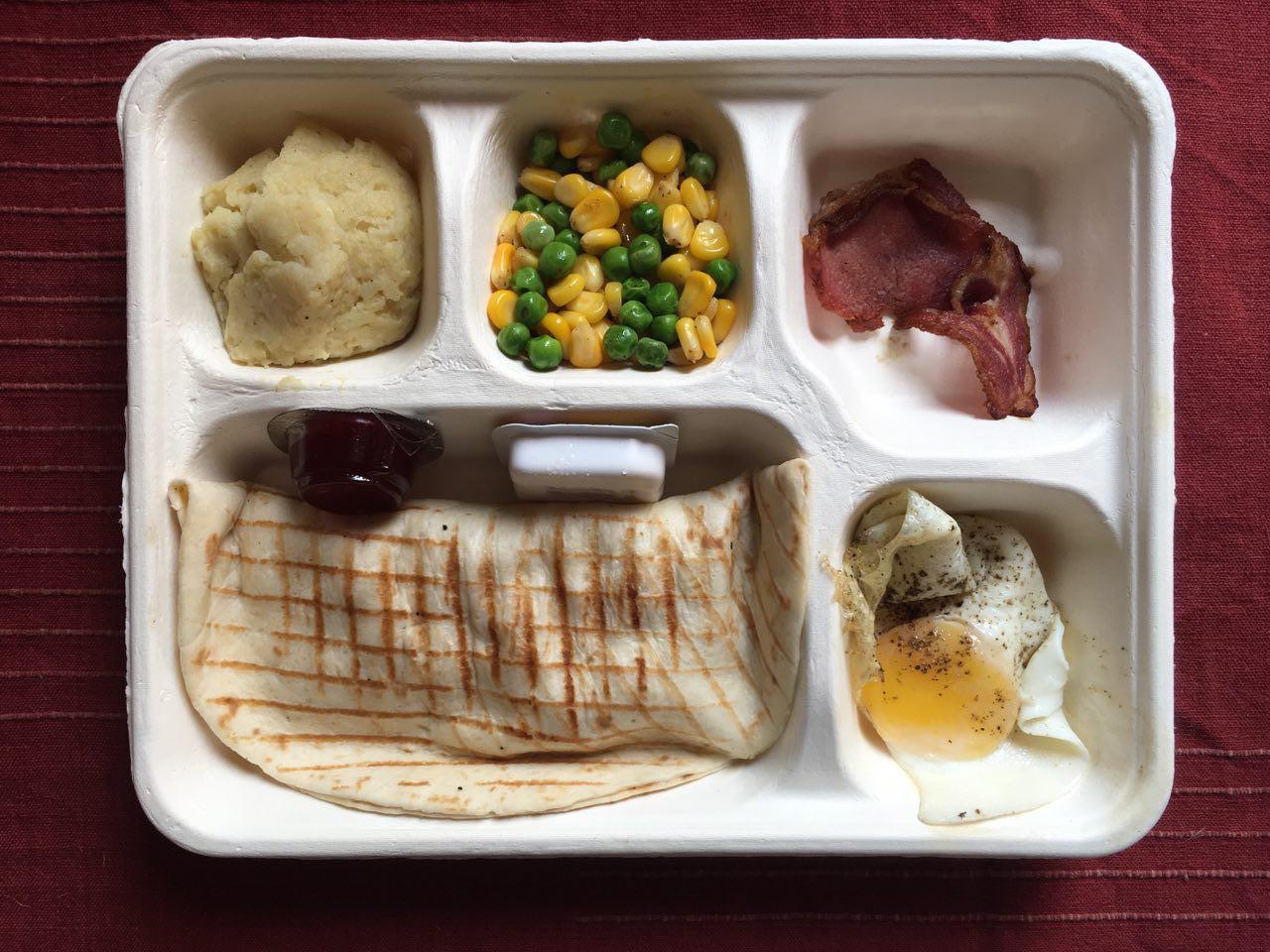 French Parfait
To follow up the sumptuous platter was a beautiful French parfait that packed layers of healthy oats, muesli, raisins, yoghurt, and berries. The parfait lasted us the whole, and thanks to the sturdy and easy to store mason jar that it came in, it was super easy to carry around as well!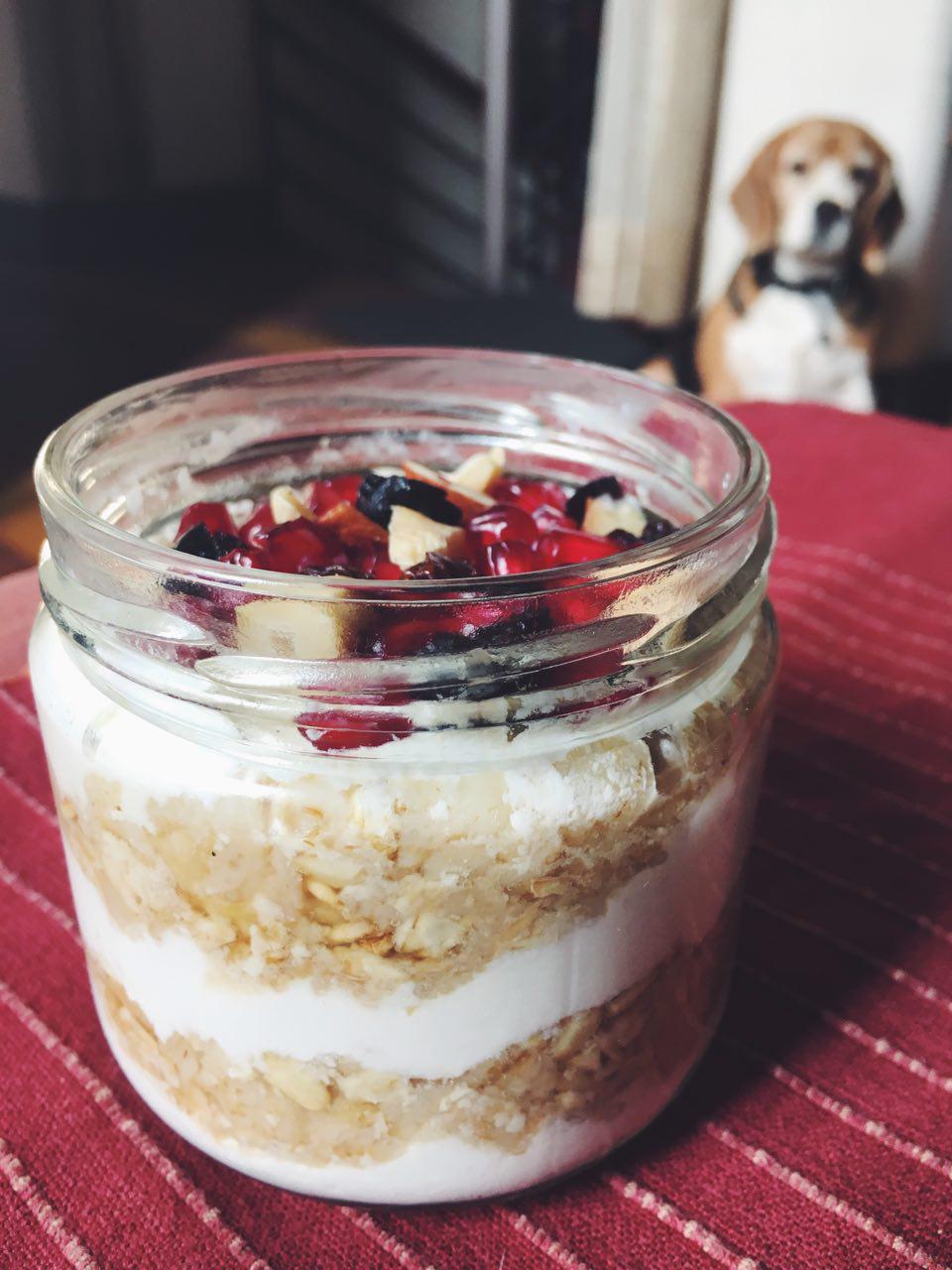 Sangre De Cristo (Juice)
A fruity blend of pineapples – an excellent digestive – and carrots, which are a rich source of Vitamin A, the Sangre De Cristo was a healthy alternative to regular glass of juice. The beverage packed a healthy punch with the added goodness of basil to aid digestion.
The Menu
Culinate's menu fits well with their audience and their objective of maintaining their current deliverables. "We are a delivery only company, thus we can only have those items that can be delivered relatively fresh to our customers. That being the only constraint, our first strategy was to innovate on packaging. Our bags have 7 layers of insulation; our breakfast is served in specially insulated bag that keeps them hot and fresh in all weathers. Our outer box is made of medical grade paper. Every thing that you get from Culinate is packed in non-toxic material."
"Each item in our menu is carefully selected to suit experimental palate, meticulously planned to suit the occasions that we have in our lives and the desire to eat grease free meals", Kumar added.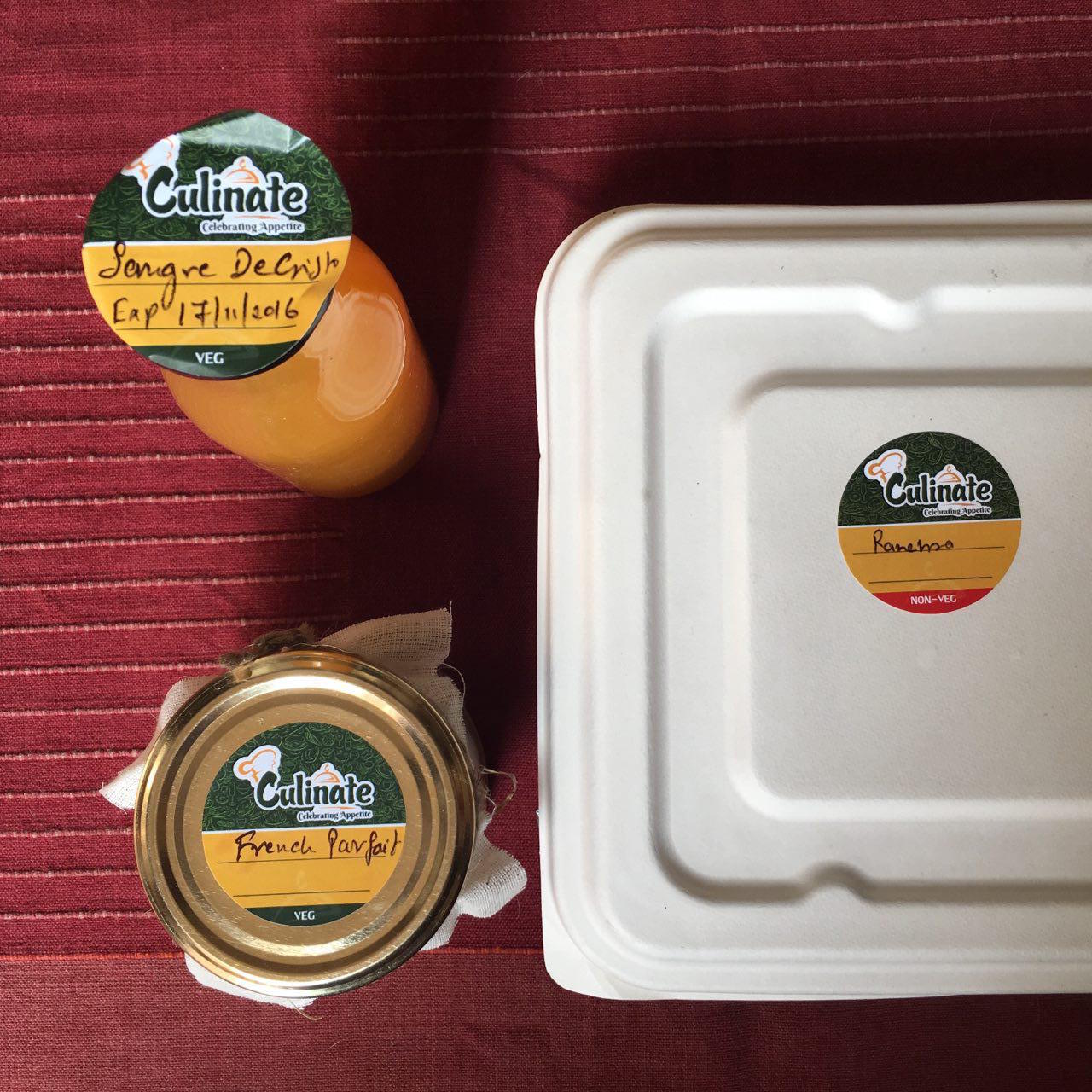 A Little More About Culinate
Founded about a year ago, Culinate functions on a delivery-only model. Founder Rajiv Kumar, who is an experienced entrepreneur, always wanted to step into the food industry. "Though making it commercially viable is a completely different ball game. The business started as a rude shock when it was difficult to get right people, meet the customers' expectations, limited options on packaging, utter disregard for food grade quality and lack of awareness amongst the customers. But after those teething problems, we started growing leaps and bounds. We're glad to be where we are after almost 12 months into the business."
Futhermore, Kumar plans to take his venture places in the coming few years. "Our next step will be to reach out to other places in NCR first. The model will remain same, with central kitchen and delivery through hubs and spokes. We are also planning for Food Trucks, more as advertising vehicle and distribution centers. We're actively looking for a venture growth partner to take the next leap.
"We're also aware that our kinds of products are more suited to urban lifestyle, especially Tier1 cities but with Smart cities coming in a big way, we're optimistic that Culinate will be accepted in these promising cities as well."
In closing we'd like to say that if you crave for a well cooked, delicious, loaded yet healthy breakfast then Culinate should you go-to eatery in Noida.