Delhi, Are You Being Served Expired Beer?
Don't scoff and dismiss this question for you might be being served expired beer at your favorite bars, pubs, and restaurants in Delhi. And the Delhi government even has proof.
During a series of surprise inspections carried out between August 19, 2017, and April 13, 2018, the Excise Department came across a few establishments that were pouring expired beer. The list consists of a bunch of rather well-known nooks situated in popular locations including New Friends Colony, Connaught Place, and Hauz Khas among many others.
The news came to light following a response to a question asked by AAP MLA Vishesh Ravi in the Delhi Assembly. The Excise Department disclosed that out of the 214 pubs, bars and restaurants inspected by its Enforcement Branch during the past year, 94 restro bars were found violating excise rules. Of these 94, nine restro bars located in Vasant Vihar, Rajouri Garden, Saket, New Friends Colony, Punjabi Bagh, Laxmi Nagar, Connaught Place and Janakpuri were found serving "expired beer" to customers during the inspections.
Why Not To Have Expired Beer
So, what's the big deal with expired beer? While expired beer is not necessarily a health hazard and neither is consuming it beyond the 'best before' date, it is in a way no value for your money either. It is always advisable to consume beer at its freshest because the drink ages, it begins to change its flavor and not in a good way. The bottom line is: beer is always enjoyed best when it's fresh (read, not expired).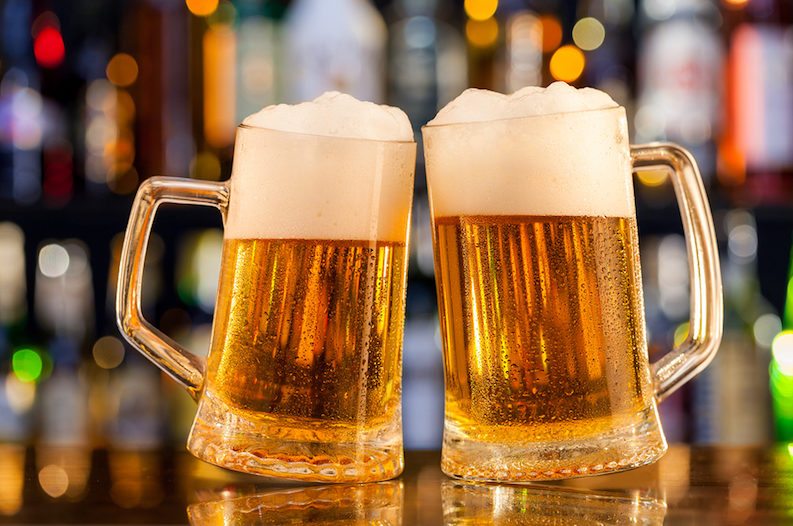 Image Source
"The department takes action if restro bars and clubs are found serving beer which has expired as per the written advice," an excise official was quoted as saying. Notably, not all beers have the same shelf life. As per instructions on the packaging, certain beers should be consumed within 'six months from the date of manufacture', while certain brands can be had up to 'twelve months from the date of manufacture',
Meanwhile, other violations included serving alcohol to underage customers (the current legal age for consuming alcohol in the Capital is 25 years) and violating the seat-capacity condition. Fines were imposed on all violators in such cases as well.