This Delhi Mall Celebrated New Year By Feeding The Underprivileged
We often hear about major establishments letting tons of uneaten or slightly old food go waste and in turn wasting a lot of food that could have fed so many hunger-stricken people. Of course, there are organizations that mediate and make sure that excess food does not end up in the dustbin. But how often is that an establishment actually cooks up a meal for those hunger-stricken ones? Very less. And this is one of those times.
We are talking about West Delhi's Tagore Garden-based shopping hub Pacific Mall. In an absolutely generous and kind move to light up everyone's New Year celebrations, the mall distributed 1000 food packets to the people residing in the slums opposite Guru Gobind Singh Government Hospital in Tagore Garden Extension. And we could not have imagined a better start to the year for the people on the receiving end of Pacific Mall's thoughtful gesture.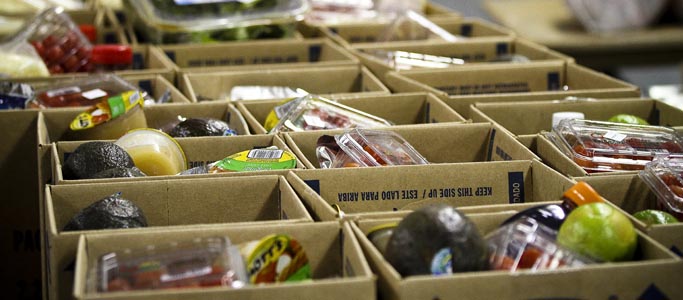 Image: forgottenharvest.org (representational image)
This step was undertaken by Pacific Mall to keep in step with its current community reach activities, which also encourage people to reach out to their underprivileged fellow citizens.
Commenting on the initiative, Centre Director for Pacific India, Salim Roopani said, "We at Pacific Mall regularly get involved in community initiatives and activities for those in need and are less privileged than others. We always carry out different activities on the first day of a new year, this year we plan to share some happiness by distributing food packets and water at the nearby slums.
"This is a part of our endeavour to contribute to the sustainable development of our society and environment and future generations. We believe that the increasing awareness of the social responsibilities of the corporate sector needs to be taken a step further by undertaking dedicated, mission-mode philanthropic activities in a targeted and result-oriented manner in order to make a difference", he added.
Image: pacificindia.in
New Delhi's Pacific Mall is a part of the Pacific India Group, which is one of the most reputed realty and infrastructure developers providing distinctive and specialized services in the Real Estate, Hospitality and Education sector.
Feature Image: pacificindia.in