#DelhiRoundUp: 6 Experiences For A Scrumptious Weekend
And once again we've all battled Monday through Friday. Which means we totally earn some chill! So put on your PJs and kickback with some beer and/or wine. Meanwhile, the rest of you who want to let your hair down and step out for a date with the city, here are 6 food events that you can head to for a wonderfully food-filled time.
Edible Edition
Date: Mon, 26th September – Mon, 31st October
Time: 12pm – 11.59pm
Venue: Olive Bistro, Cyber Hub, 1st Floor, DLF Cyber City, Gurgaon-122002 |
Price: INR 1,200++ for two
Olive Bistro's chef induces the healthiest and freshest seasonal produces in its Limited Edible Edition menu. Complete with fresh greens and fruits, the ingredients are light, delicious and wholesome. Pick form a variety of garden fresh salads, appetizers, sandwiches, mains and desserts.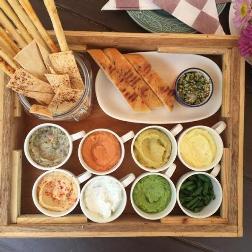 Image: Whatshot
The Earth Menu
Date: Thu, 29th August – Mon, 31st October
Time: 7.30pm – 11.59pm
Venue: Olive Bar & Kitchen, 6/8, One Style Mile, Kalka Das Marg, Near Qutub Minar, Mehrauli, New Delhi-30 |
Price: INR 2,900 (non-vegetarian); INR 2,500 (vegetarian) per person
Chef Sujan S steps up your palate with a pre-fixed seven-course tasting menu for dinner inspired by the earth. Dig into seasonal flavors spread over starter, soup, salad, sorbet, pasta/ risotto, mains, dessert and petite 4.
Masterclass With Chef Dhruv Oberoi
Date: Sat, 1st October
Time: 12pm – 2pm
Venue: Olive Bar & Kitchen, 6/8, One Style Mile, Kalka Das Marg, Near Qutub Minar, Mehrauli, New Delhi-30 | +91 9810235472
Price: INR 1000 per person
Brush up on your cooking skills as Chef Dhruv Oberoi walks you through Olive Qutub's vegetarian menu. The masterclass will consist of cooking demonstrations of menu dishes, personal preparation secrets, and a wholesome meal of a main course dish with desserts!
I Do Barbeque
Date: Mon, 12th September – Wed, 30th November
Time: 10.30am – 10pm
Venue: Jaypee Siddharth Hotel, Building No. 3, Rajendra Place, New Delhi-07 | 011 25760000
Jaypee adds more excitement to your weekend with a barbeque and grill session. 'I Do Barbecue' is a lounge destination that lets guests choose, cook, buy and barbecue and/or grill their own meats and vegetables, which will be available at the venue. You can even slip into a chef's hat and apron while you enjoy the experience! Complete with fun board games and retro music, 'I Do Barbeque' is the place to be this weekend!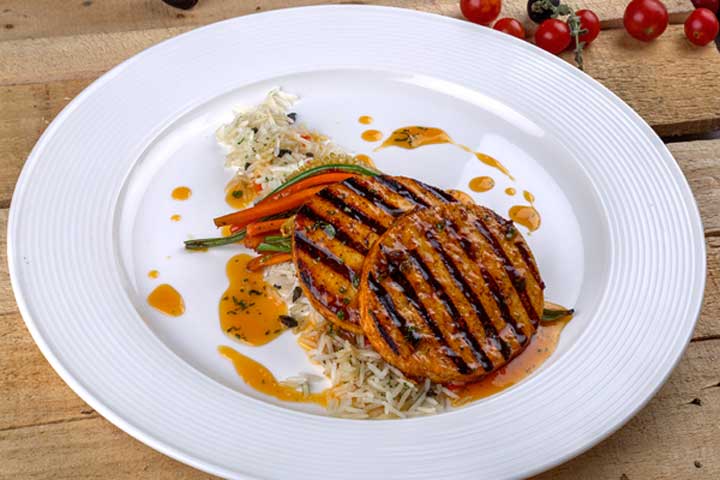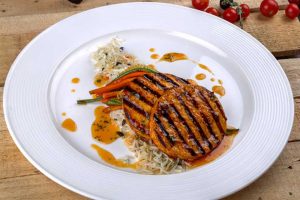 Essential Italy
Date: Tue, 6th September – Thu, 6th October
Time: 10.30am – 10pm
Venue: Foodhall, New Delhi | 011 41080520
Love Italian food? Then hop straight over to Foodhall. The food store is bringing the finest Italian foods, breads and dips to Delhi. Stuff yourself silly with cheesy paninis and thin crust pizzas as you grab some Italian breads and cheeses to hoard at home. The store will have on offer foods like sundried tomato caponata, Italian spicy sausage dip, Italian breads, 3-cheese Italian swirl slice bread, pizzas from Rome, and more!
Savour Romanian Pizzas
Date: Mon, 22nd August – Sun, 16th October
Time: 7pm – 11pm
Venue: Lanterns Kitchen & Bar, 163 & 164, 1st Floor, Rajendra Bhawan, Near BLK Super Speciality Hospital, Rajendra Place, New Delhi-08 | +91 9015447000
Dive into an array of gorgeous wood-fired pizzas that'll transport you to the picturesque streets of Romania. Lanterns Kitchen & Bar invites you to try their all new Romanian pizza menu, which loaded with options like Pollo Chicken Delight Pizza (with Grilled Chicken, Chicken Ham, Crispy Chicken, Alfredo sauce & olives and fresh Basil toppings), Grilled Potato & Corn Pizza (Thyme Flavoured Grilled potatoes alongside golden corn with creamy cheese sauce is an amazing delight), and more!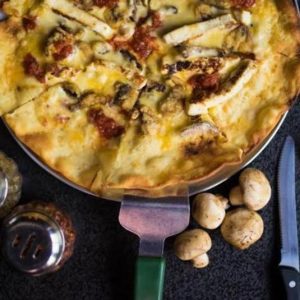 Image: whatshot
Feature Image: explorethepearl