Ditch The Table Because Body Pong Is The New Beer Pong
Have you ever gone for a party and tried to start up an impromptu game of beer pong? While it's certainly easy to get partygoers excited about the idea, the schematics are a bit more difficult to work out. However, if you're a beer pong aficionado, with Body Pong you can play beer pong anywhere you go!
It's pretty but the same as beer pong with the 10 solo cup set up and a backboard so you can use all your mental prowess to score that rebound.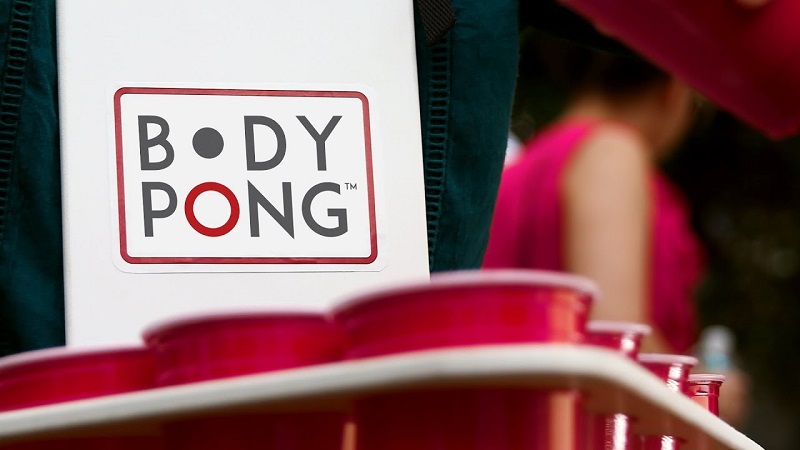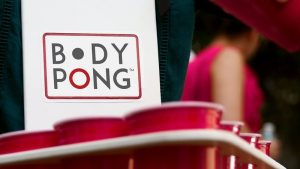 Here are the official rules
"STRAP YOUR PARTNER INTO THE BODY PONG UNIT. IT SHOULD FIT TIGHTLY ENOUGH SO THEY CAN'T ESCAPE, BUT LOOSELY ENOUGH SO THEY CAN SHOW OFF THOSE SHAKIRA-ESQUE HIPS. FILL THEIR UNIT WITH YOUR FAVORITE PARTY CUPS. EACH SHOOTER STANDS 8-10 FEET OPPOSITE THEIR PARTNER WITH TWO BALLS EACH. AFTER THE FIRST SHOT, ALL BALLS ARE FAIR GAME, AND THE GOAL IS TO SINK ALL THE CUPS, RAPID-FIRE. THE CATCHERS CAN'T USE THEIR HANDS AT ALL, BUT HEY, DO WHATEVER IT TAKES. WE HAVE SEEN EVERYTHING FROM BACKFLIPS (NOT RECOMMENDED) TO HEADERS (NOT VERY EFFECTIVE)."
You can preorder your very own Body Pong kit at just $65 and you'll receive your very own portable drinking game in Feb!