Dive Into Summer With A Bevy Of Flavoured Lassis At Roseate Hotels & Resorts
With summer around the corner, Roseate Hotels and Resorts invites you to a refreshing medley of taste, flavors, and colors with an exciting Lassi Festival. Because we cannot be the only ones feeling the heat and dryness in the Delhi air right now. And what's better than an age-old tried and tested recipe to help you battle the scorching heat? Especially when you've got a refreshing roster of summery flavors to pick from!
Guests can head to Kiyan, the signature all-day-dining restaurant at The Roseate New Delhi and DEL the world cuisine bistro to indulge in an array of ten sumptuous, thirst-quenching delights specially curated to beat the summer heat.
Starting today and available until the end of June 2018, Kiyan and DEL offer an extensive range of traditional thirst-quenching choices ranging from Aam, Chickoo, Farm Plucked Shahtut, Papaya Basil, Sardar Melon and Saunf, Coconut, Pudina, Kacchi Haldi, Gulab and Paan to treat the taste buds of one and all. Not to mention, a visual delight that accompanies an explosion of unique flavors to refresh your palate and chill your mind and body.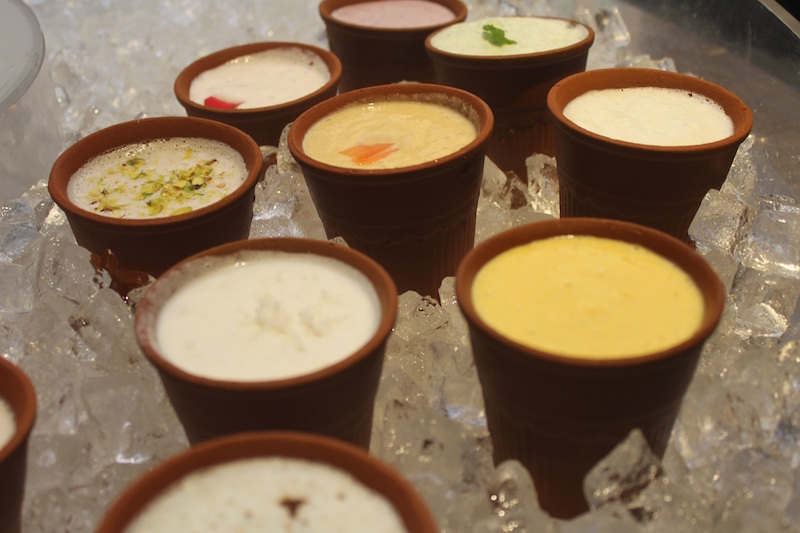 Get ready to immerse yourself in the flavors of the cool, creamy, frothy yogurt drink and tantalize your senses amidst the bracing landscape of The Roseate & Roseate House, New Delhi.