An Electronic Tongue that will ensure that your food is A-okay is on its way!
A computerized tongue that will test food quality is being developed as we speak. The tongue will use small "sensors" (taste buds) to determine the acidity and toxicity of your food. The tongue will be made from silicon which is low cost and environment friendly. "Unfortunately, the tongue will be ready for commercial use only in a few years", says researcher S. V. Litvinenko and the team who wrote about the device in the science journal, ACS Applied Materials & Interfaces.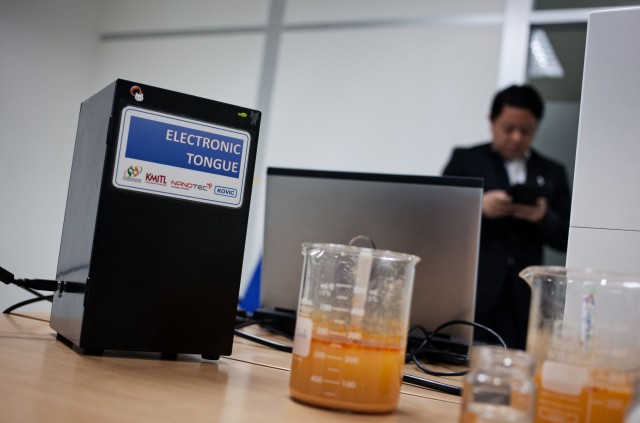 The same technology could also find its place in testing human bodies for signs of injury or disease.