Enjoy Movie Night & Snacks At Upstage, Roseate House New Delhi
With International Women's Day around the corner, Upstage – the uber-chic movie theatre at Roseate House is all set to mark the occasion of its unique tenor! Known as city's most happening hub for performing arts, Upstage will host the first international screening of British documentary – God Save the Queen on March 9, 2018, at 7:00 pm.
The uncensored documentary feature by former music video director Nick Donnelly highlights challenges faced by women in the music industry that so often sees them exclusively as sex objects. The film reveals untold truths about breaking stereotypes in one of the most notoriously sexist industries of the world and charters the journey of select women who have fought to sustain a career not judged by their appearances.
The screening will be opened by a performance by DanceSoc – an all-girl dance troupe of Lady Sri Ram dance society that boasts of a rich heritage of spotting talent and honing the art of dancing from the heart! The troupe will exhibit their dance production – Pantopes that talks about beauty as a social construct.
Guests can head to Roseate House for a privileged watch of the British documentary followed by delectable snacks and soft beverages.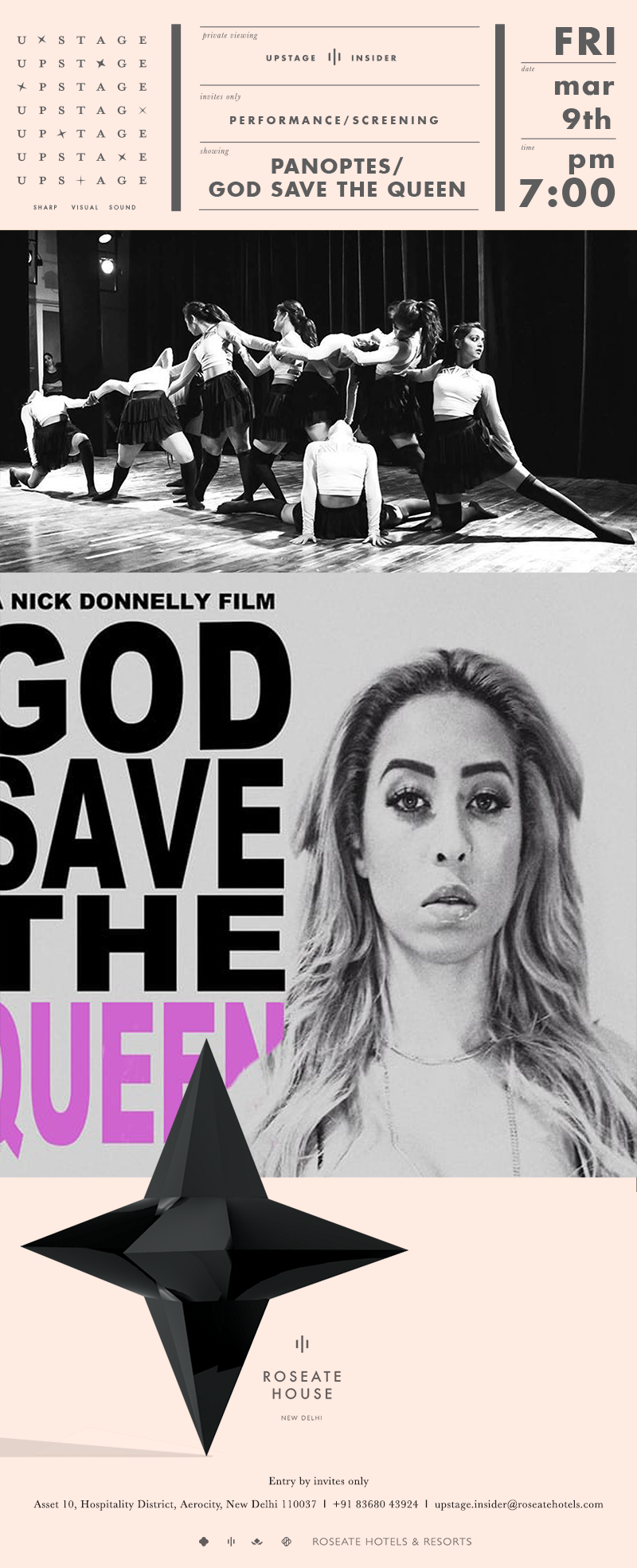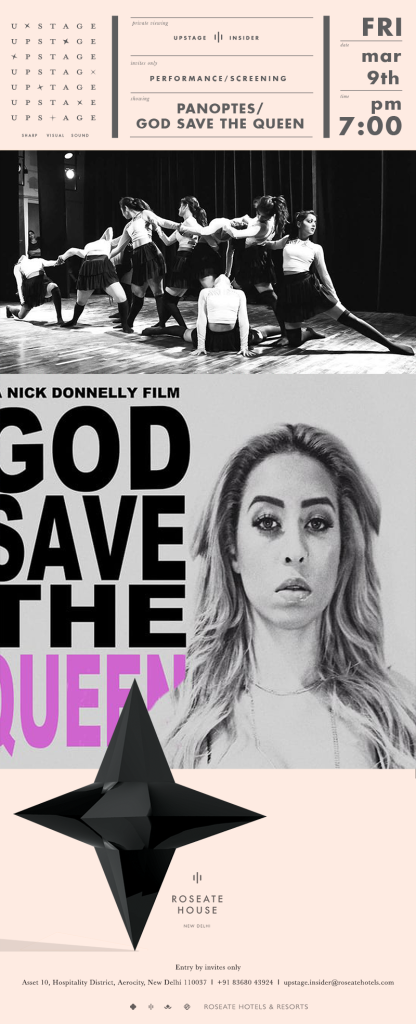 Venue: Upstage, Roseate House, Asset 10, Hospitality District, Aerocity, New Delhi
Date: March 9, 2018
Time: 7:00 pm onwards
Contact: +91 8368043924 (Entry by Invite only)