Ethylene Sachets From China Found To Be Used To Ripen Mangoes In Chennai
Mangoes continue to flood the city markets even though the peak season has ended and according to vendors at Koyambedu, the season would be extending up to August this year what with close to 100-150 tonnes of mangoes reaching the city every day from Andhra Pradesh, Kerala, Karnataka and other parts of Tamil Nadu.
"We saw such a long mango season ten years ago. There are reasons for this. Delayed rains and a strict Food Safety department. This time, the fruits were not allowed to be cut earlier," said A Srinivasan, President of Koyambedu Fruit Vendors Association, to the publication.
Ethylene Sachets Replace Calcium Carbide
Meanwhile, the Food Safety Wing has a different opinion. Though there are strict rules are in place, the fruits are not completely safe from chemicals, they say. During a raid last week at the Koyambedu market, officials found vendors possessing chemicals that artificially ripen fruits. However, it wasn't the usual Calcium Carbide, but ethylene sachets from China.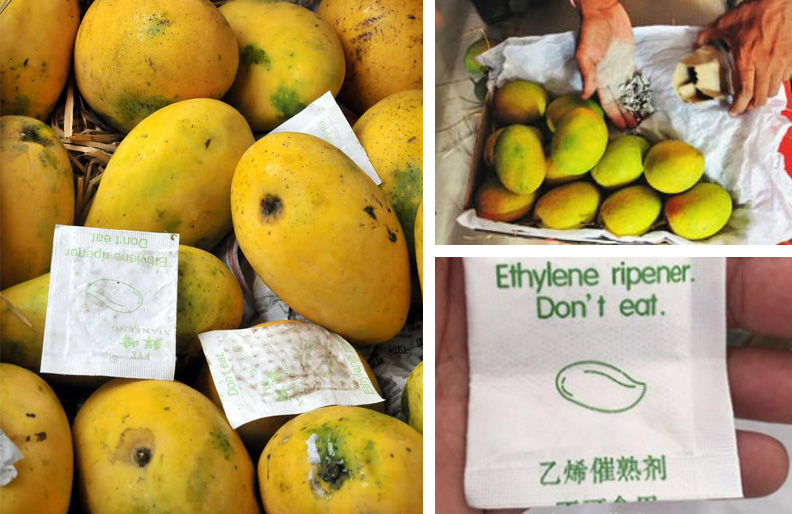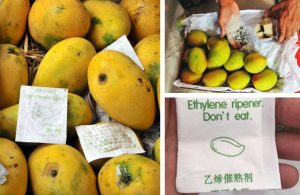 "For the past few years, vendors have been found using calcium carbide to ripen fruits. We controlled the practice this year. But we found they have been using ethylene sachets from China for ripening," Dr. R Kathiravan, Designated Officer, Tamilnadu Food Safety Department, Chennai district, told to News Today.
"Local vendors were warned"
Food Safety and Standards Authority of India (FSSAI) Act allows ethylene gas form only up to 100 ppm. "But in the market, the concentration in the ethylene packets was higher than the prescribed limit. It speeds up ripening in 24 hours. When we raided around 60 shops last week, we found 10 vendors using ethylene. We seized nearly 10.5 tonnes of artificially ripened mangoes and five kilograms of ethylene sachets," he added. He also said that the Food Safety Department met with the local vendors and explained to them the guidelines and warned them against cutting unmatured mangoes and artificially ripening them, two months ago.
Safety Check
"For consumers, it is hard to find out if chemicals are being used for ripening. But if you notice a yellow shine or a stack of fruits of the same shade of color and kind, they might have been chemically ripened," says Vignesh, a fruits and vegetable vendor in the city.