Exciting Ideas For Your Sunday Roast
In Great Britain, Sunday roasts are a popular thing and that tradition has largely carried over to America and other countries. Why? Deliciousness, that's why.
But before we recommend our favourite variations of the Sunday roast, we should mention the similar "meat and 2 veg" dish. You might've noticed that the hashtag "#meatand2veg" is trending on social media right now.
The Orchid charity is partnering with Ladbrokes to spread awareness about male specific cancers by urging everyone to share a pic of their meal and 2 veg plate on social media alongside the hashtag #meatand2veg (learn more about that on this page).
If you're planning on making a Sunday roast this weekend and you're having trouble deciding on a recipe, look no further than the ideas we've listed below:
Traditional British Beef Roast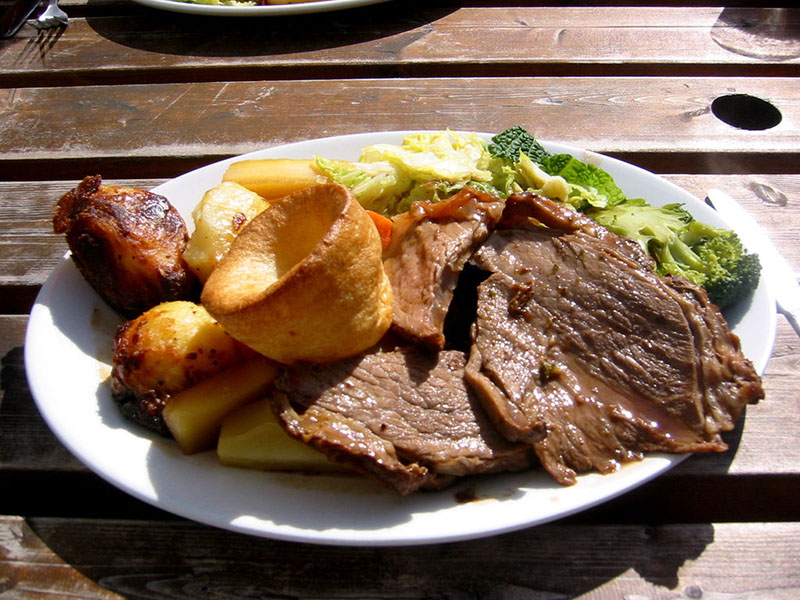 The traditional British Sunday Roast uses an 8-12 lb rib roast of beef alongside a 4-ounce piece of beef fat. The oven is preheated to 325 degrees and the meat and fat are placed into a heavy-bottomed roasting pan, seasoned with salt and pepper, and roasted for about 3-4 ½ hours (or until the internal temperature reaches 140 degrees). The veggies consist of potatoes, carrots, and parsnips, all peeled, trimmed, and chopped before being added to the roast. There's usually a side of Brussels sprouts to go along, as well as some horseradish cream and Yorkshire puddings.
Slow Roasted Pork Shoulder
This recipe has been referred to as the "ultimate Sunday roast" by its proponents. The ingredients list is basic, consisting of a 2kg pork shoulder (with the bone in and the skin on), 2 red onions, 2 celery sticks, 2 carrots, 1 garlic bulb, 8 fresh bay leaves, and 600 ml of vegetable stock. Of course, there are plenty of variations of the pork roast recipe and you can certainly add or take away as you see fit, but as a general rule of thumb, if you start with a good pork shoulder and the aforementioned ingredients, you'll be on your way to enjoying a proper old-school English roast.
Roast Leg of Lamb with Herbed Potatoes
The roast leg of lamb is a popular option for Springtime lunches and Easter dinner, but it can also hold its own against any dinner entree in existence. If you've never tried leg of lamb, forget the two recipes above and go for this one first – you won't regret it. The recipe calls for a 2kg leg of lamb, 1 garlic bulb, 1 lemon, ½ a bunch of rosemary, 15 kg of potatoes, and olive oil. It's typically accompanied by a mint sauce made from a handful of fresh mint leaves, 3 tablespoons of wine vinegar, and 1 teaspoon sugar.
Customise it to Your Liking
Don't feel pressured to stick to the exact recipes above. You can pretty much throw any kind of vegetable into a roast and it'll work out. Start with the ideas above and branch out with your own sides and additions for a unique dining experience that you'll want to repeat every Sunday.