Explore The World of Food at Main Street
Are you tired of going to a buffet and eating the same food every single time? Well, we have great news for you!
Main Street, at The Residency Towers, presents a different cuisine for every night of the week starting tonight. Along with their usual fare, they will also have different cusines from different parts of the world each night.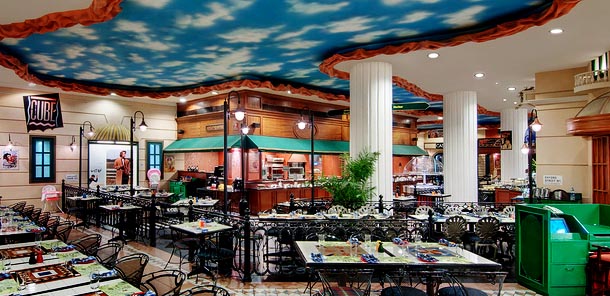 Mediterranean Mondays, Curry Tuesdays, Wok Wednesdays, Tandoori Thursdays and Fusion Fridays bring to you a vast selection of dishes and food to choose from. These buffets will consist of 2 soups, 6 starters, 14 salads, 17 main courses and 21 different desserts, which include 6 different kinds of ice cream. And they will also have 2 live counters, catering to the specific cuisine that they are serving that evening.
The buffet starts at 7:30pm every night and is priced at Rs. 900 plus taxes. For more information, or to make a reservation (highly recommended), call 044 28156363