A Fiercely Extravagant Meal at Ginger Tiger, Bangalore
Located in the bustling streets of Indiranagar is JSM Corporation casual dining brand, Ginger Tiger. JSM Corporation is a leading name in the hospitality industry leading top restaurants in the city like Shiro, Hard Rock Café, California Pizza Kitchen, Trader Vic's and Pinkberry. To top that, Ginger Tiger is probably the only restaurant that serves Mongolian-inspired cuisine. Needless to say, we were quite interested in what Ginger Tiger had to offer us.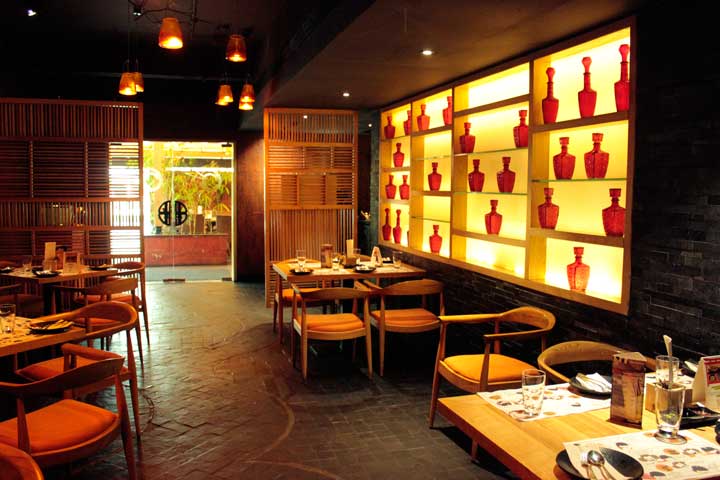 The Ambience:
We were greeted by a pleasant waiter and a 16-seater patio that leads to an elegant wood-panelled space which includes a private dining section that is perfect for a cosy family get-together. The use of warm and low lighting in the seating area is contrasted by a glass-walled kitchen with fluorescent illumination for better visual of the open kitchen. A well-lit wall of oriental vases adds a touch of the Orient to this casual dining restaurant.
The focal point of the open kitchen is the massive Mongolian grill that can be used by several chefs at a time. This high temperature grill, much like the flat large griddles used for Japanese teppanyaki or dosas in South Indian restaurants, is used for nearly all of the food dished out here.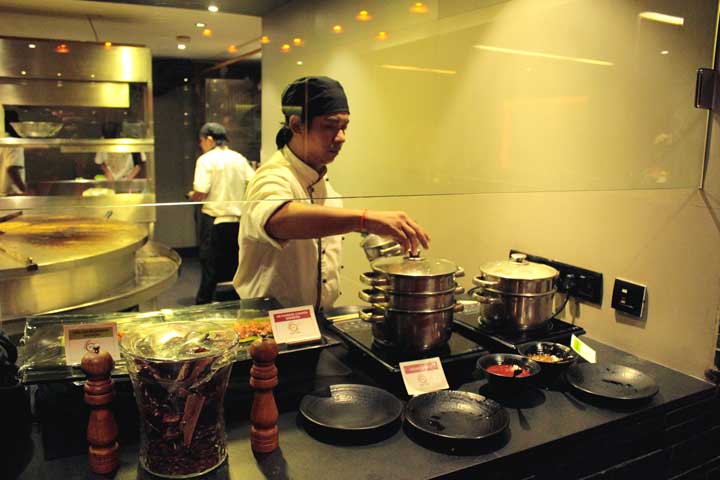 The Food:
With Ginger Tiger, there is something for everyone. Whether you are looking for a quick lunch between work or an elaborate buffet with family or even just the usual a la carte. For the quick lunch goers Ginger Tiger has a fantastic 'Wok your Way' option which is an unlimited bowl of stir fry accompanied by a soup and starter. The option is creatively explained by a fun cartoon strip placemat. We chose to go with the buffet to get a taste of everything that Ginger Tiger had to offer.
The buffet priced at 499 for non-vegetarian meal and 399 for vegetarian was extensive and had a lot of variety at an affordable price. We started off with their fresh-off-the-grill Vietnamese style chicken and Mushrooms which delighted our palates. The waiters saw the delight in our faces and brought more to the table without even a word from us. We gladly accepted.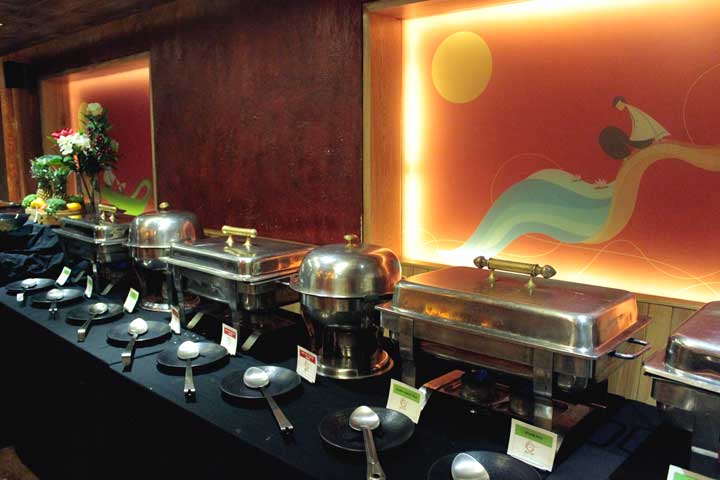 We moved on the steamed Chicken and Veg Momos which quickly became an HF favourite. The buffet started with the Non-Veg and Veg Soup and moved on to an array of stir-fried starters ranging from Cauliflower and Potatoes to Chicken and Fish. Then came the salads which were Shredded Chicken Salad and a Vegetarian Thai Salad. Spicy with a touch of sweet, both the salads warranted a second helping.
Now for the main course – the options were many and our stomachs a tad bit full. We are going to take a minute to rant on our options –Beans and Mushrooms in Black Chilli Sauce, Mixed Vegatables in Soy Sauce, Basa Fish in Oyster Sauce, Chilli Chicken in Spicy Sauce and Hot Pot Chicken to be had with Veg Hakka Noodles, Steamed Rice or Fried Rice. Phew, we said that in breath.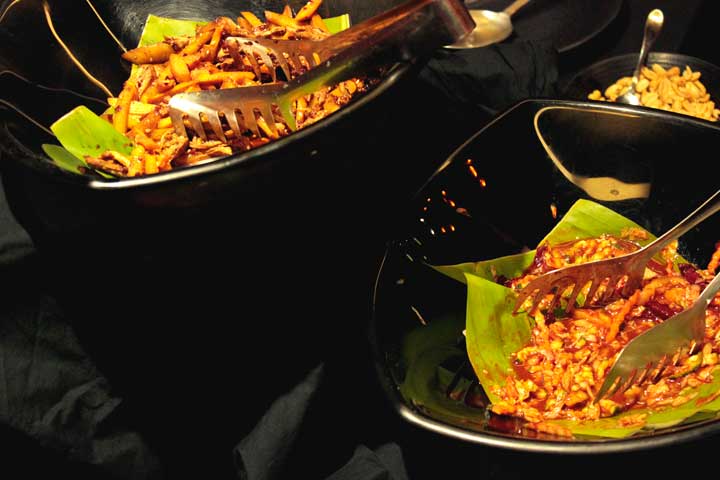 The must-try for us was the Basa Fish in Oyster Sauce and Hot Pot Chicken which were hands down one of the best Chinese dishes we have ever had. We did treat ourselves to generous helpings of both. A word of advice, try the Hot Pot Chicken with Steamed Rice. They are a match made in heaven.
To end your Oriental journey there is Dark Chocolate Mousse and Vanilla Ice Cream with wantons. In true Oriental fashion, our experience ended with a Fortune Cookie which delivered wise words of wisdom in my food-hangover which inspired me to back to the office and write about my culinary journey at Ginger Tiger.
What we had:
The executive Lunch Buffet