Food Truck Festival Postponed Over Toxic Weather Conditions In Delhi
Only last weekend, we were gushing over all the amazing food festivals that we had lined up for this month – especially the upcoming Delhi Food Truck Festival (DFTF), which was scheduled to take place this Saturday and Sunday (November 11-12). However, looks like we spoke too soon, because in lieu of the Capital being engulfed in a thick blanket of toxic smog, the food festival has been postponed.
Yep, you read that right. Citing "environment conditions" the change in dates was announced earlier this week on the event's Facebook page.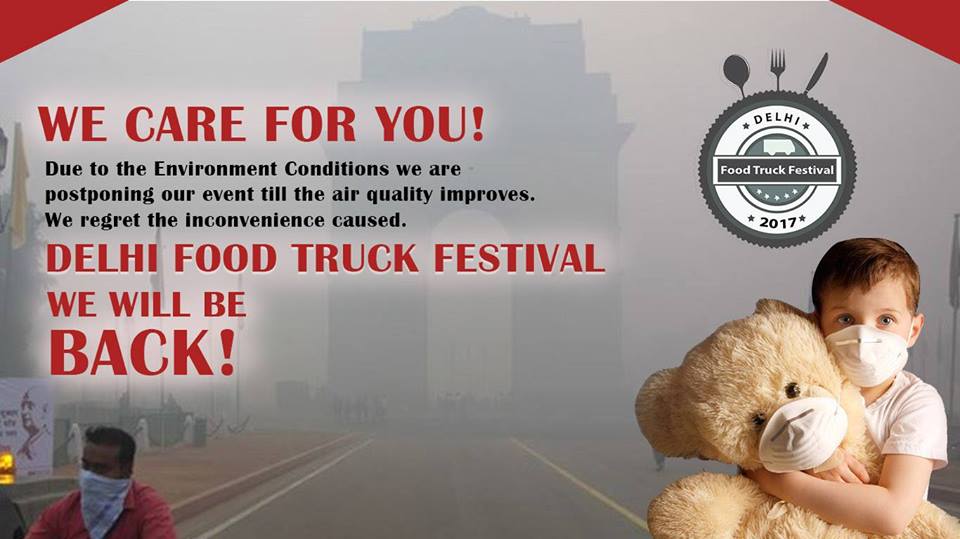 Image Source
"Delhites, wait for a while for the fun to begin at the second edition of Delhi Food Truck Festival. We care for you. We really regret the inconvenience caused," said a statement issued on behalf of DFTF's organising committee.
The event, which was supposed to host almost 40 food trucks and over 30 food and beverage stands along with a massive bar, has been rescheduled to December 9-10, while the venue remains the same – Jawaharlal Nehru Stadium. Click here for more details. Get your tickets here.
Meanwhile, you could – and should – stay home and keep in the pink of health by including these foods and drinks in your diet.