Freeze Your Palate At Ice Ninja's Ice Cream Boutique In Delhi
After one hefty meal at Baani Square, Gurgaon the sane thing to do would be to go back home and try and walk off those calories. But how can any meal be complete without dessert? Which is exactly why a vibrant shop named Ice Ninja with an obvious inclination towards sweets lured us in. and boy, are we glad that we went. A big cup of banana caramel ice cream roll and a popped jeans button later, we knew it was worth the brain freeze!
Getting To Know The Ninja
To get to know the Ice Cream boutique a little better, we got in touch with Deepak Surana, co-founder of Ice Ninja. Speaking about his gelato venture, Surana said, "My partner, Viraj and I thought of getting into the ice-cream market in Delhi because it had a lot of scope. Unlike cities like Hyderabad, Mumbai, Bangalore that already have a lot of ice cream joints, whereas Delhi is more about bakeries.
"When you think of ice cream, it's only mass-producing brands like Kwality Walls or Vadilal, though now the Capital now has Naturals too. But, in general, there was a huge gap in the ice cream segment, which we wanted to fill. We thought about starting up a bulk ice cream manufacturing unit but realized that both of us wanted to create something that was appealing to the palate and free of any preservatives. Moreover, we wanted to create something that was not very heavy", he explains.
And true to the founders' vision, Ice Ninja, which was launched in June 2016, creates delicious ice creams made with fresh ingredients, without using preservatives. And not only are these ice cream rolls comparatively low on calories, considering they use natural products, but are also light on the stomach. "At Ice Ninja, our ingenious experts will create your choice of ice cream right before you as you watch. We aim to represent a unique dessert of the finest quality by using a verity of top quality, fresh ingredients and toppings. We can create almost any flavour using fresh, chilled or frozen ingredients, sauces and toppings", reads their website, which is still up and coming.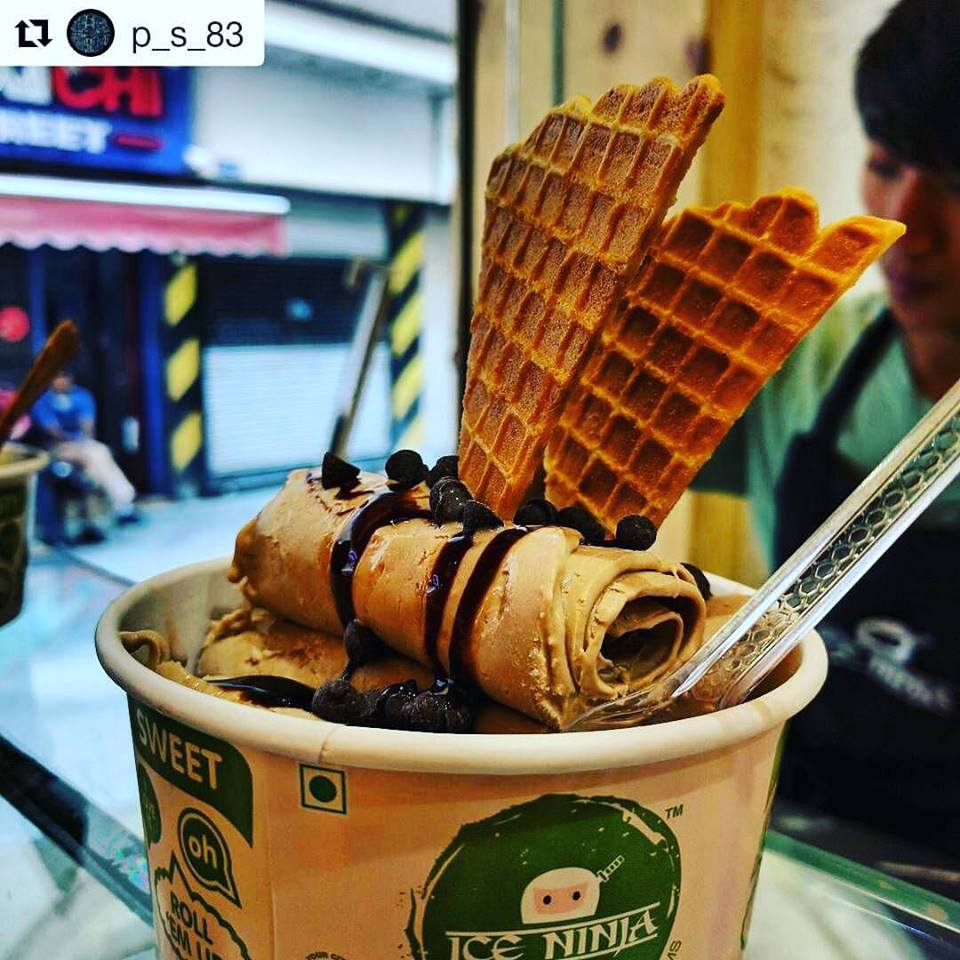 Image: Ice Ninja | Facebook
Customizing Your Brain Freeze
The only thing better than ice cream is lots of ice cream. And that is exactly what you will have when you drop by at the ice cream boutique. With flavor options ranging from fresh fruits and nuts to chocolates, candies, and popular foodstuff like Nutella and Oreo, the place gives you a lot of options to customize your brain freeze
Another factor that makes Ice Ninja a truly unique experience is the fact that you can go to crazy lengths to customize your ice cream. Apart from the rainbow of ingredients available in the store, the makers will be more than happy to entertain customers who bring along something that they want added to their gelato.
"Ice ninja is not just an ice-cream shop, it's a boutique experience. We wanted to move away from the generalized description of an ice-cream shop and create something that was not there in the market", and that is a feat the Ice Ninja team has managed to achieve with their plethora of flavor offerings, their style of display, and the fun décor.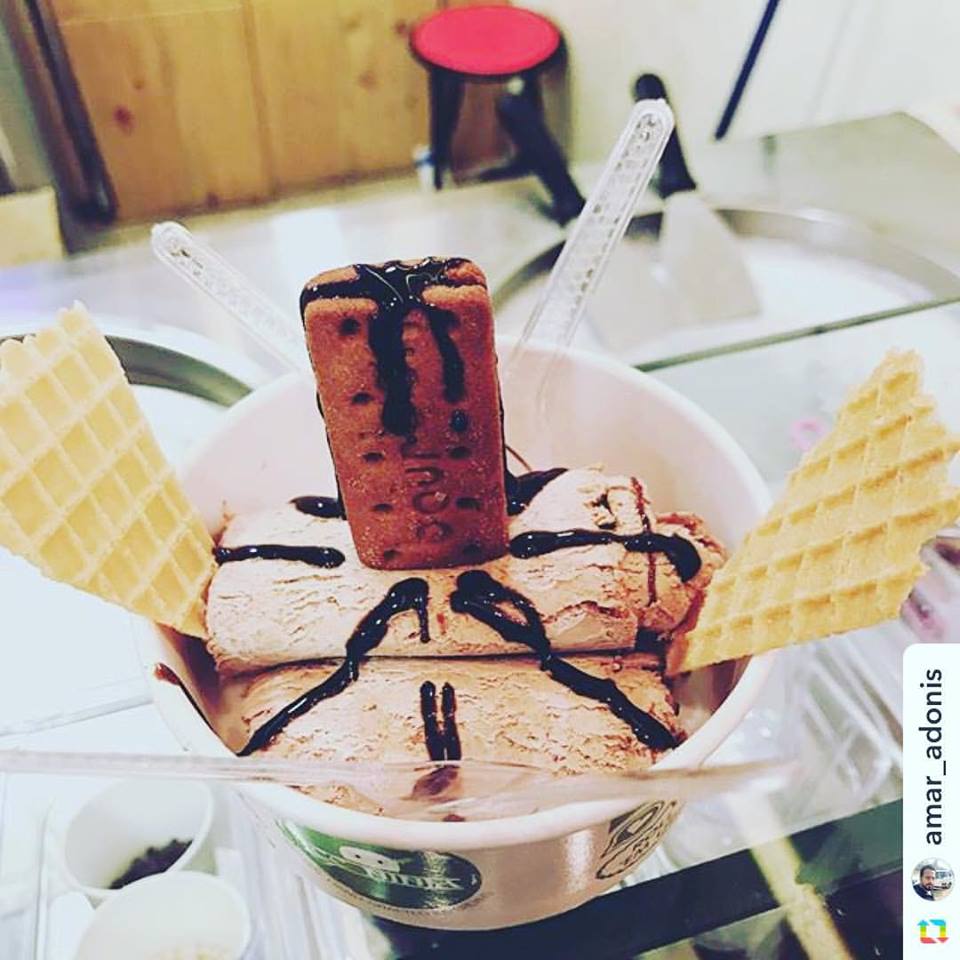 Image: Ice Ninja | Facebook
About The Founders
The founders, Deepak and Viraj both come from non-culinary backgrounds, with a common interest in food though. Deepak is an M.Sc. Computers post-graduate, while Viraj hails from the fashion industry.
"Viraj and I complete opposites, and that is probably the best part, because all the ambiguities turned out to be constructive and made sure that we went ahead with the best decisions along the way", shares Surana. And, as mentioned before, with a shared inclination towards cooking, eating, and food, and a passion to settle for nothing but the best, the two set off to create a rolling storm in the dessert sector. And we could not be happier!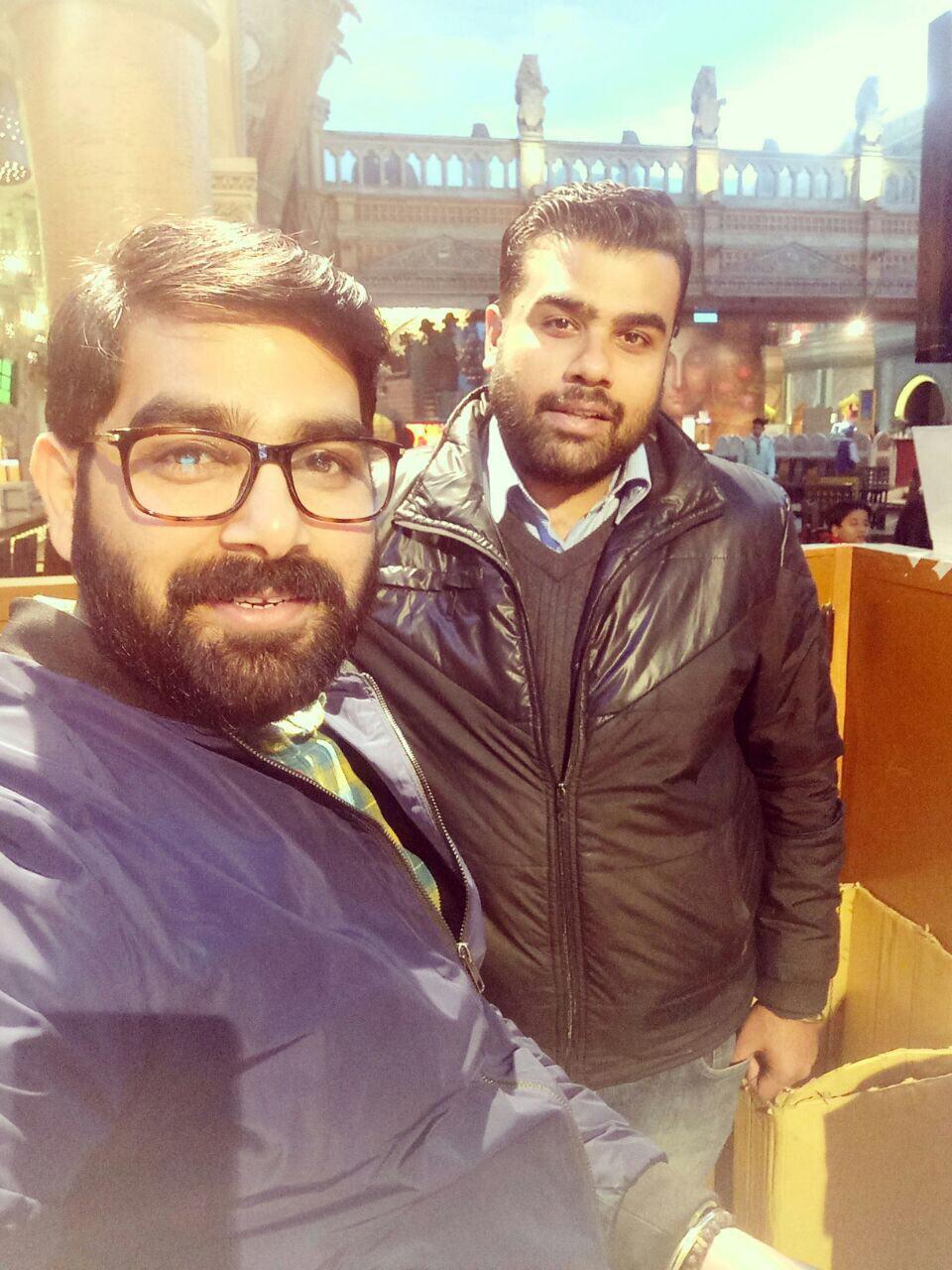 Currently Ice Ninja is present across three locations in Gurgaon (Baani Square and Kingdom Of Dreams) and Kolkata, with a lot many more in the pipeline. Visit an Ice Ninja store near to find out what we're losing our mind over! Meanwhile, take a look at our gelato run at their Baani Square outlet in Gurgaon.