Get A Glimpse Of Santorini At Rural Blues – The RestoBar Sarjapur
Thanks to a myriad of circumstances (like poor-planning, heavy traffic) Bengaluru has expanded outwards and one happy result of this expansion is the bubble of restobars and pubs that have popped up in Sarjapur. While Rural Blues has been around for awhile, we were excited to see the new addition to their property and try out some of the delectable items on their spanking new menu curated by Chef Swatantra.
On first glance of the new seating area, we were immediately reminded of Santorini, with the whitewashed walls and the bright blue windows. The outdoor areas are ideal to enjoy Bengaluru's fabulous weather without the noise of traffic or pollution, we definitely recommend the outdoor areas if you do visit.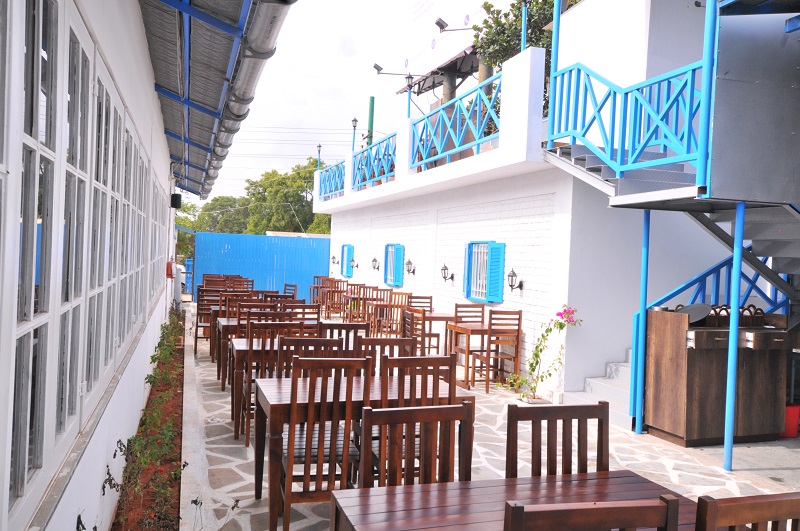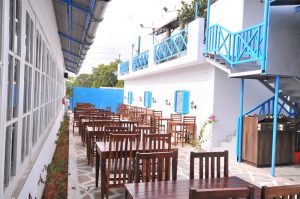 We started off our meal with the South Indian Natholi Fish Fry (deep-fried anchovies) paired with Geist's Weiss Guy, and boy was that a cracking combo. We'd definitely be happy with a bowl of that Natholi and nothing else any day of the week – if you're a fan of the typical Kerala preparation of small fish, you'll love the crunch and spice combined with the natural saltiness of the anchovy.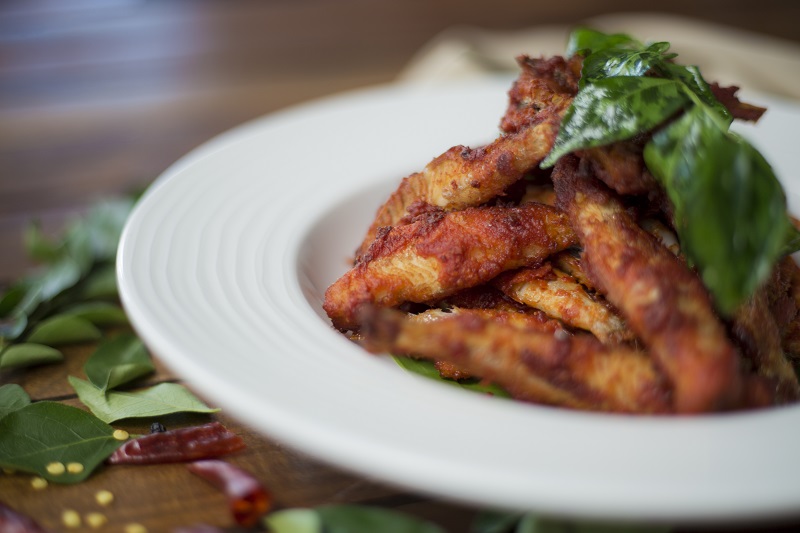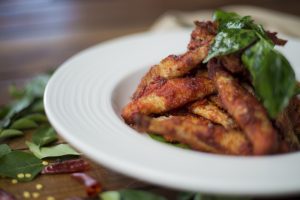 We also tried the Bulgogi Beef (with a side of Kimchi, of course) and enjoyed the Basil Red Chili Garlic Prawns which were super fresh and plump which was served with a tapioca and banana chips. If you're vegetarian, we suggest you try the Trio of Hummus, which comes with beetroot, basil chili, and regular hummus along with falafel and laavash chips.
Pizza lovers, you'll be happy to know that Rural Blues also churns out excellent, wood-fired pizzas! We tried the Chicken Tikka that came with a liberal sprinkling of green chillies, as well as the Hawaiian Pizza and surprisingly enjoyed pineapple on our pizza (of course, the addition of jalapenos and cherry tomatoes didn't hurt either). We sampled a Whiskey Sour and Blue Lagoon along with the pizzas and we gotta say, we enjoyed the buzz.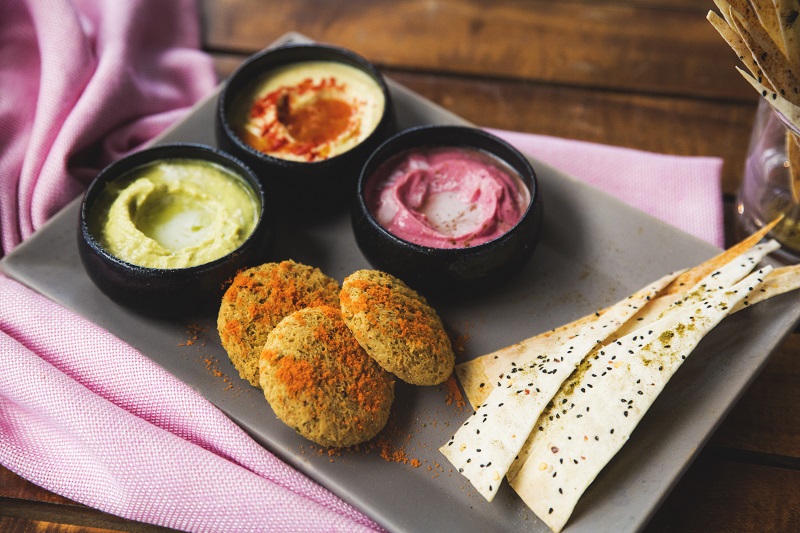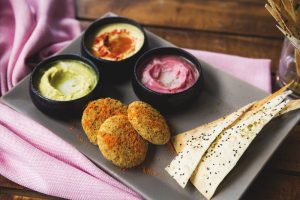 We ended our meal with the absolutely decadent Dark Chocolate Truffle Cake, which played host to a ganache that was to die for (definitely our favourite) and the Doodh Wala Cake, a take on Tres Leches that had a gorgeous infusion of Indian spices.
If you're in the area (we know, Sarjapur is far for some of you), you shouldn't miss out on a visit to Rural Blues, it's a little Santorini in Bengaluru, with delicious food, good beer, and it's easy on the pocket (especially if you've got Zomato Gold) should we say more?
Timings: 12 noon – 11 pm
Place: Rural Blues – The RestoBar, Sarjapur
For Reservations: Call – 7829417222