Get High On Flavours At The Udta Ludhiana Food Festival, The Great Kebab Factory, Chennai
Galouti kebabs anyone ? If you have never eaten at the Great Kebab Factory at The Radisson Blu, Guindy Chennai, this is the perfect opportunity. If you already have been there then you know that they leave no stone un-turned when it comes to flavour. This time around they have flown in Chef Gurmeet Singh to curate a  Punjabi Food Festival.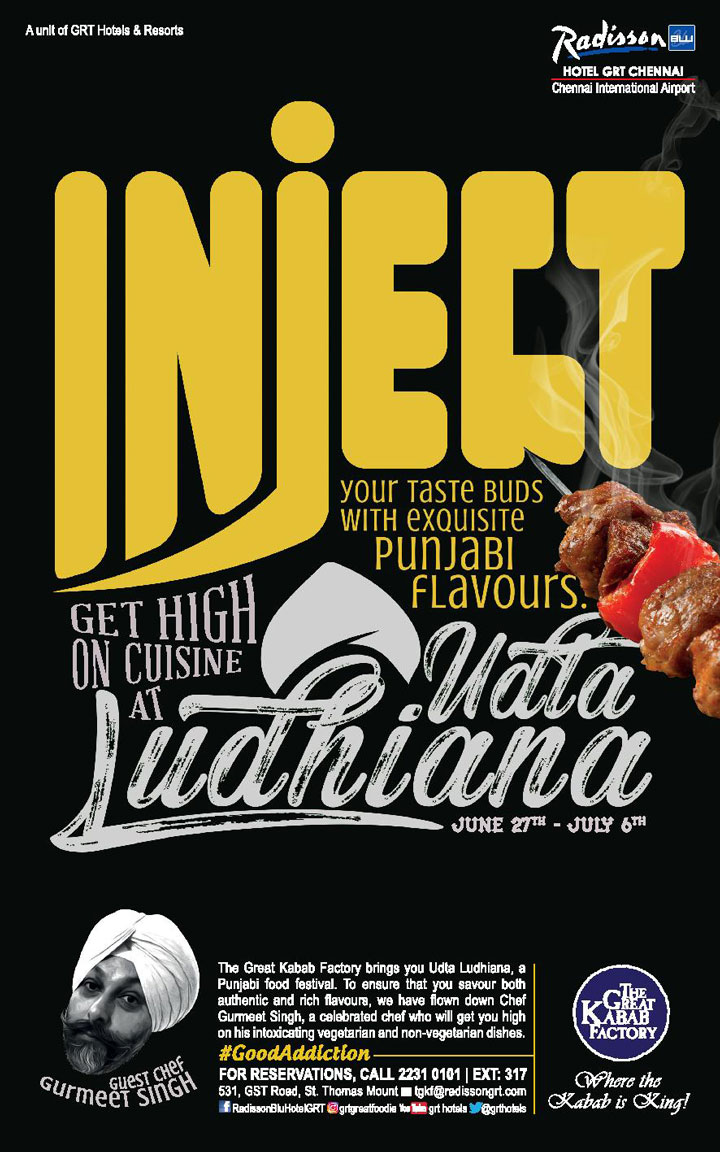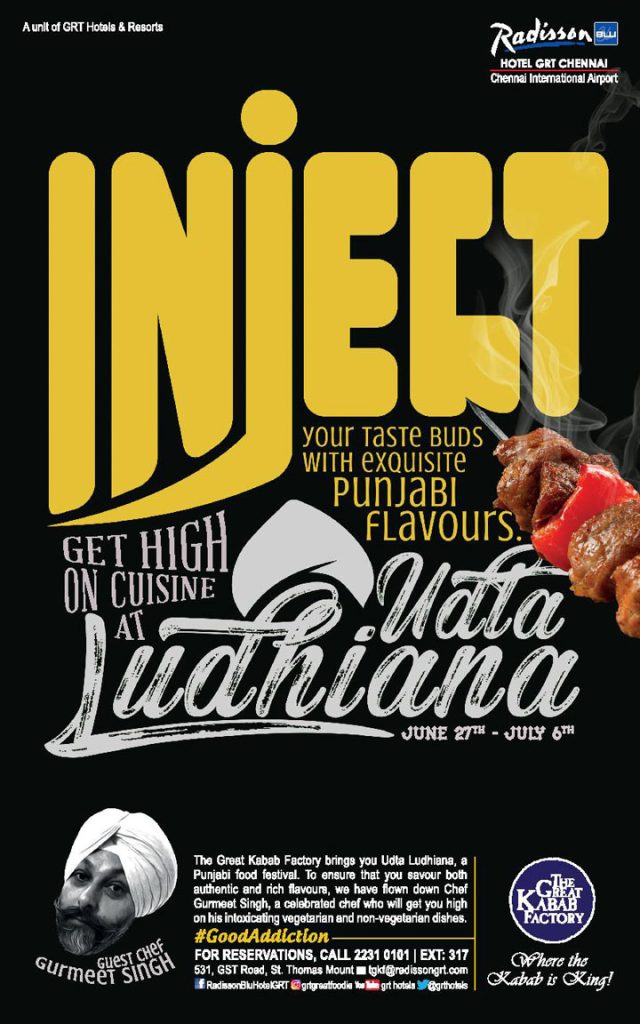 For the next 10 days, TGKF, the festival, promises to get you high on good food. The condiment tray is often a good indicator of what is to follow, and with panchranga pickle and papad all the way from Amritsar, we think this should be good.
With delicious dishes like Punjabi style battered fish, Makki and Missi rotis to the the popular Chicken tikka and paneer, your taste buds will want to do the bhangra! Chaps, Sarson Ka Saag, Dal, more kinds of kebabs and a whole lot more await you to take you on a journey to the villages of Punjab. Desserts  include paan flavoured kulfi, gulab jamun and a garlic halwa. Yes a  garlic halwa! Now Isnt that something that you must try at least once in your life?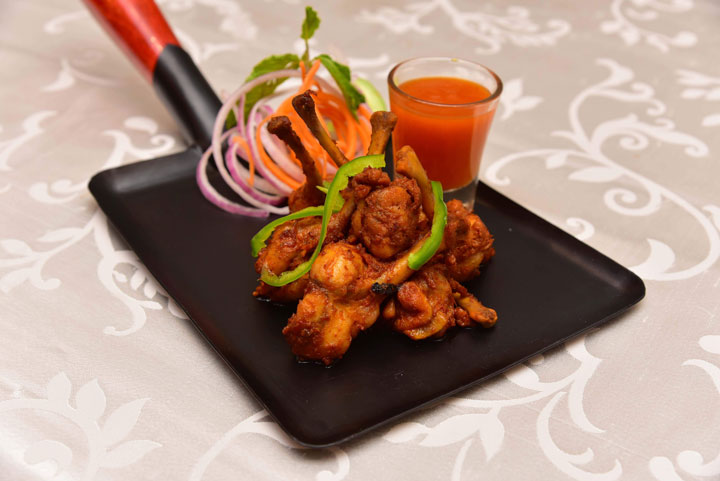 The festival has started on 27th June 2017 and goes on until 6th July so make your reservations right now.