Go XXXL With Food, Drinks And Fun At Light House Café's XXXL Festival
"Bigger is better," they say. We completely agree, especially when it comes to food; the larger and meatier portions are they happier we tend to get. If you're cut from the same cloth, Mumbai's Light House cafe is the place to be this and next month. Its two quirky outlets in Khar and Worli are throwing a XXXL Festival where food, drinks and fun have been supersized, leaving customers reeling in delight.


All About Light House Cafe
True to its name, the Light House Cafe in Worli is filled with a collection of lights from spotlights in the ceilings to hanging lamps with unique filaments. These, along with fun graffiti on the walls give the cafe an upbeat vibe.
Continuing in the up cycled theme is the bar, where bottles of vodka, whisky, rum and gin sip=t atop shelved made with recycled pipes and jostle for space with cute handmade robots.
The XXXL Menu
Similarly quirky is the XXXL Menu which has dishes specially designed for the festival with pizzas like the 'I'd Like Some Fungus', 'and sliders like 'You Know Who' and 'Hindi-Chini Bhai Bhai' available in XL, XXL, XXXL sizes. While the 'XL' size corresponds with 9 sliders and a 10″ pizza, the 'XXXL' sends out 12 sliders and a 14″ pizza and the 'XXXL' size sends out 16 sliders and a 16″ pizza; head there with your stomachs rumbling.
For sweet tooths, the menu also includes magnificently large desserts like the 'Rolled Up For Tripping' which is a chocolate and hazelnut Swiss roll and the United States of PB&J which is made with stacks of PB&J with whipped cream and dark chocolate.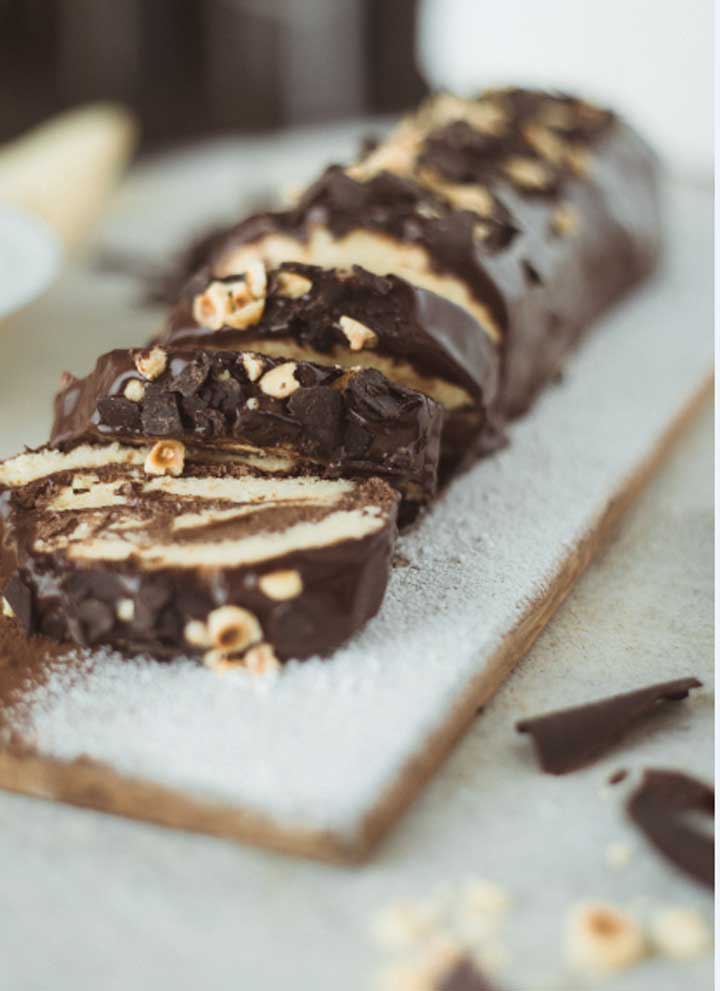 The cafe has also introduced some drinks innovations for the festival, like the Coffee & Violin which is a combination of chocolate and stout beer and the 'Death By Cocktail' which keeps in line with the "more the merrier" theme of the festival with a mix of eight spirits in a cocktail.
Craft beer lovers can also enjoy five litre kegs of White Owl's best brews like the Diablo and the Spark.
Tasting The Talk
We made our way over to Light House Cafe last week to sample (literally) everything that the menu had to offer. Some four hours later, we rolled our way out with heaving stomachs and satiated taste-buds; here's our round up of dishes the festival is offering that we absolutely loved.
From the sliders menu, we can safely say there's something that will appeal to everyone. For street food lovers, there's the samosa pav which takes a mini samosa and stuffs it into a pav along with dollops of pudina chutney and cheese – the slider succeeds in brining the flavours of Mumbai's streets to the table. There's also the 'Hindi-Chini Bhai Bhai' which will appeal to the spice loving Indian palate with paneer tossed in an uber spicy sriracha sauce and stuffed between buns.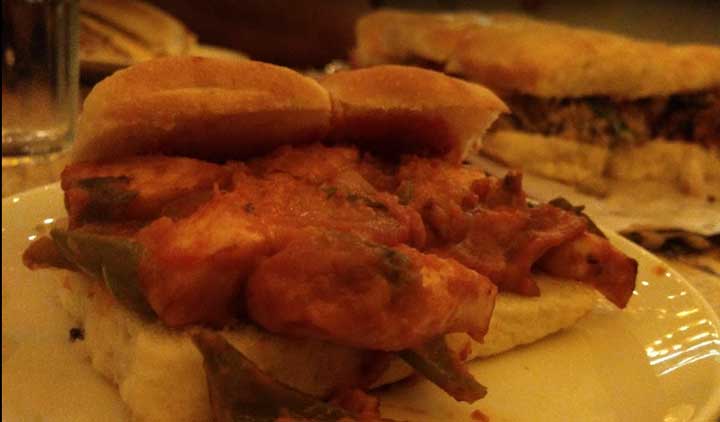 Carnivorous foodies will love the 'You Know Who' sliders which stuff tender, cheese topped steaks into pav buns to create a wonderful balance of textures. We particularly loved the Chicken Ham & Mushroom slider which combined a collection of classic flavours and ingredients from simple grilled chicken ham to succulent chicken to mushrooms.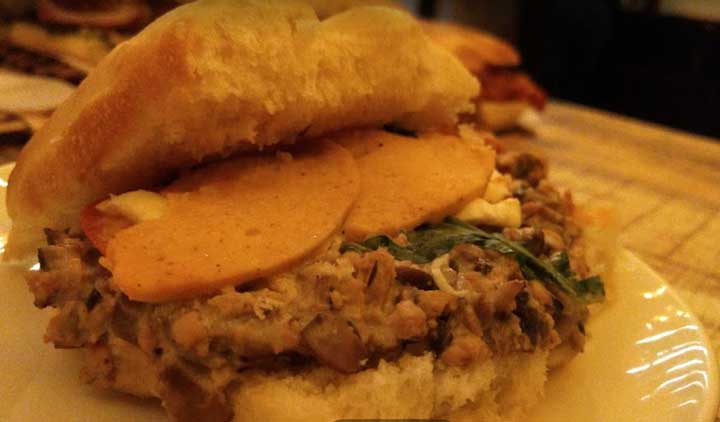 Meanwhile, from the pizza section we'd strongly recommend the 'I'm Dope' which is topped with Sacmorza, black olives, sundried tomatoes and arugula creating a simple yet striking balance of flavours. We also loved the 'I'd Like Some Fungus' which tops a pizza with artichoke hearts, mushrooms and blue cheese. Non-Vegetarians can try the 'Please Add Some Seafood' which is topped with a collection of seafood from squid to prawns to fish making for an exiting collection of textures.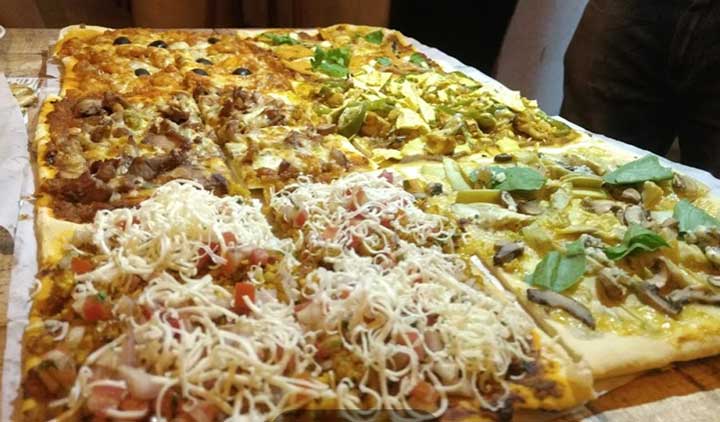 The perfect drink to pair with the pizzas, according to us is the Herbed Beer – a sophisticated spin on your typical pizza and beer duo. The Herbed Beer is a delicious beer cocktail with apple, ginger and cinnamon in a glass of regular beer. We also enjoyed the Blood Effect which combines four spirits with red wine and triple sec giving it a fun fizz. Another great drink is the Coffee & Violin, which has been created especially for the festival and is a smooth combination of chocolate and Irish stout beer.
The Round Up
Light House Cafe proves that bigger is definitely better when it comes to food and drinks. Don't take our word for it; head there with your gang this week and give it a try