Did Gordon Ramsay Just Attribute His Success To The Americans' Lack Of Taste?
Celebrated chef, TV personality, and restaurateur Gordon Ramsay is known for wording his thoughts rather explicitly. Whether it's on his television shows, on social media, or in real life. The chef's most recent notorious speech was heard by a live audience when Ramsay accepted an award for his successful career on both sides of the Atlantic at the Britweek Innovation Awards in Santa Monica, California, reports the Daily Mail.
According to the Kitchen Nightmares host, the secret to his flourishing empire in the USA is attributable to the fact that Americans know "f*** all about good food." Yep, he said that.
The incident that led to Ramsay's realization dates back to an interview in 2004 with a Los Angeles Times journalist shortly after he'd moved to the States. It so happened that the interviewee, that is, Ramsay, was in a hurry to get back to work and so the journalist asked the waiter to pack her salad to-go. Something seriously looked down upon by Ramsay.
Here's a snippet of the conversation between Ramsay and the journalist – as told by the chef during his acceptance monologue – that led the former to believe that the American sense of taste was, well, not up to his expectation:
"She boxed a Caesar salad and I said to her, "Do you have any idea how s**t a Caesar salad tastes 24 hours later? What will you do with that f***ing thing?" She said: "I'm going to eat it."

"I said, 'But it's been dressed. We dressed it 20 minutes ago; it's sat there for 25 minutes. Why would you eat that?' She said, 'It's delicious'.

"That's when I knew Americans knew f*** all about good food. Right there and then."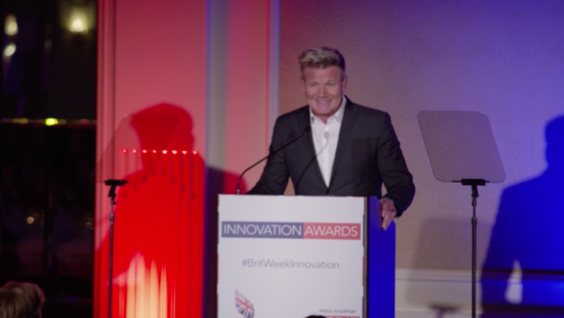 Image Source
Did that play a key role in how the chef mapped out his restaurant empire in the United States? We may never know. But we can say for sure that the chef doesn't think too highly of what an average American likes to call "delicious".