Gourmet Food in a Box – FreshMenu.com
"FreshMenu. FreshMenu. FreshMenu." – It seems to be on everyone's tongue these days. All they can talk about is how rad FreshMenu is and we have been silently listening cursing them in our heads. Why? Because FreshMenu hadn't started their services to where our office was. We called them up a few times begging, wishing and hoping that they would bless us with food in a box delivered by an angel on a bike. But alas, it wasn't to be. Till last month they said, we start delivery next month! We were overjoyed and over the moon and waited with baited breath, counting the days go by.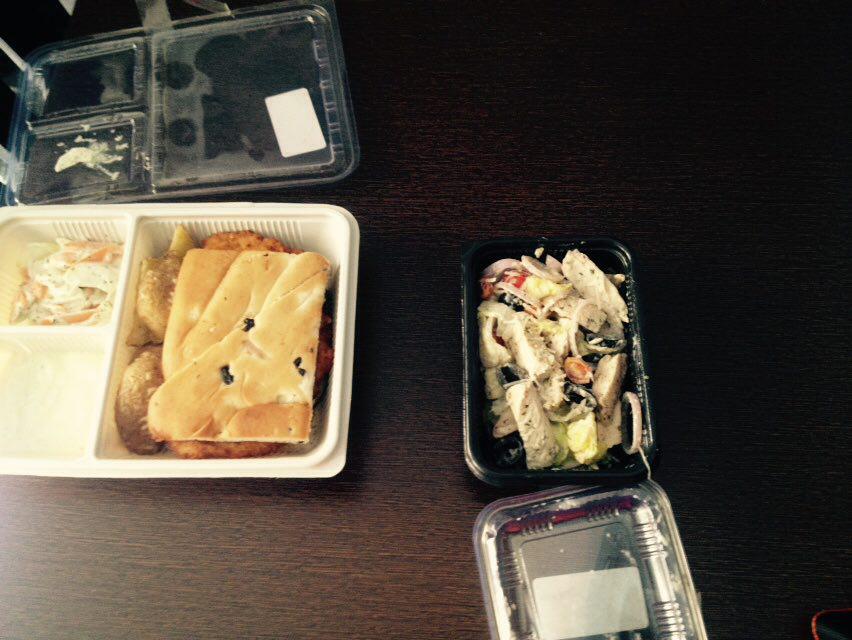 At last, April came, we zipped to their beautiful site with the myriad of mouth-watering pictures. Their menu changes every day so we were excited to see what was in store for us today. Our options were a Pasta Alfredo, Thai Yellow Vegetable Curry, Dumplings in Soya garlic Sauce and Noodles, Parlsey Crusted Fish & Pasta with Tomato Basil Sauce, Chicken Ceaser Salad, Chicken Schnitzel Sandwich and for Dessert Mocha Walnut Mousse. You can well imagine that we were really confused. Contemplating my taste and mood for the day, I ordered a Chicken Schnitzel Sandwich and a Chicken Caesar Salad while my colleague ordered Dumplings in Soya Garlic Sauce and Noodle with the Mocha Walnut Mousse which he grudgingly agreed to share with me. The site was slick, efficient and easy to navigate and we had no problems with the payment gateway as well. We eagerly waited, hoping this was not one of the times where we have to wait an hour for food. We got around to work and barely 20 minutes in we get a call from the delivery guy – He is here! We both looked at each other in incredulity and amazement. 20 minutes for all that? We were already loving our FreshMenu experience.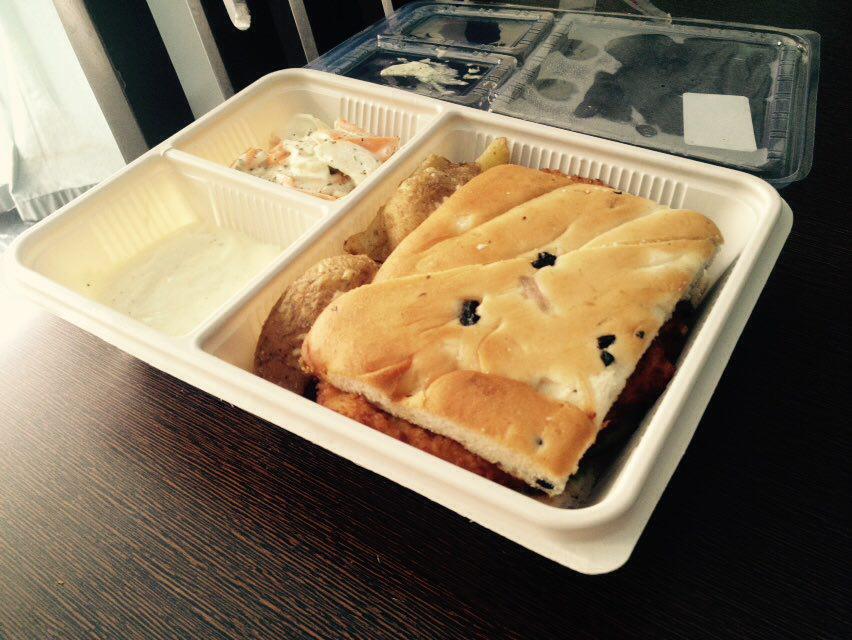 We paid the guy, hurried to our desks and admired our pristinely packaged food. The packaging was absolutely beautiful and sturdy to boot. Taped at all the right places to ensure no spillage of food. We barely managed to get a few photos before we attacked the food and boy, we loved it. The Chicken Schnitzel sandwich was delicious and fresh. The bread was soft- complimenting the crunchy chicken well and vegetables were fresh; adding a cool feeling to the mouth. The Chicken Caesar Salad was fresh and had loads of chicken which I couldn't help but smile with glee. The dumplings tasted really nice as they were well cooked and were well soaked in the sauce. The noodles were nice and soft too making it something we loved. And together they created a symphony which had all the right notes. The Mocha Walnut Mousse was just short of amazing but was pretty good too. The mocha flavour in the mousse was perfect but the walnut flakes we feel should have been a standalone item.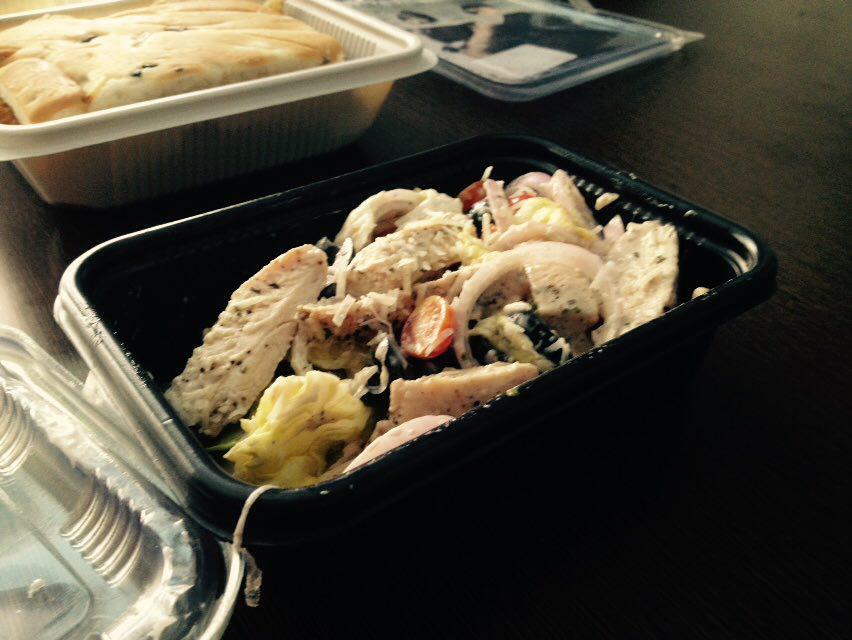 All in all, FreshMenu.com does everything right from ordering to the eating delectable food. Transform your home or office space into a personal fine dining place. They have an app too which makes life so much easier.
What We Had:
Chicken Caesar Salad
Chicken Schnitzel Sandwich
Dumplings in Soya Garlic Sauce & Noodles
Mocha Walnut Mousse