This Gurgaon Food Thela Has A Story To Tell
Ever seen those food kiosks on wheels, those thelas all decked up in nimbu-mirch? And have you ever wondered about the person at the other end of the thela? This Gurgaon-based food stall run by Urvashi Yadav will definitely change your perspective on food vendors.
Yadav, a Gurgaon-resident, up till a few weeks back was just like most of us, a happy family woman. But her life took a complete turn when her husband met with an accident in May. And although, the injuries were not serious, Mr. Yadav required hip surgery.
Woman Of The House
With the main bread-earner of the family bed-ridden, Urvashi had to find out an alternative source of income. This is when she came up with the idea of setting up a thela near her locality in Gurgaon.
"My husband's accident really shook me up. I tried to imagine our family without his income and the future looked grim. That's when I decided to take matters into my own hands. I am good at cooking and I decided to use that skill to my advantage.
"The more acceptable option, according to our family and the society, would have been to open a restaurant or a catering business. But I didn't have the funds for that. I was thinking about all of this one day when I was in the market to buy medicines for my husband, and I saw a roadside thela", she told Vagabomb.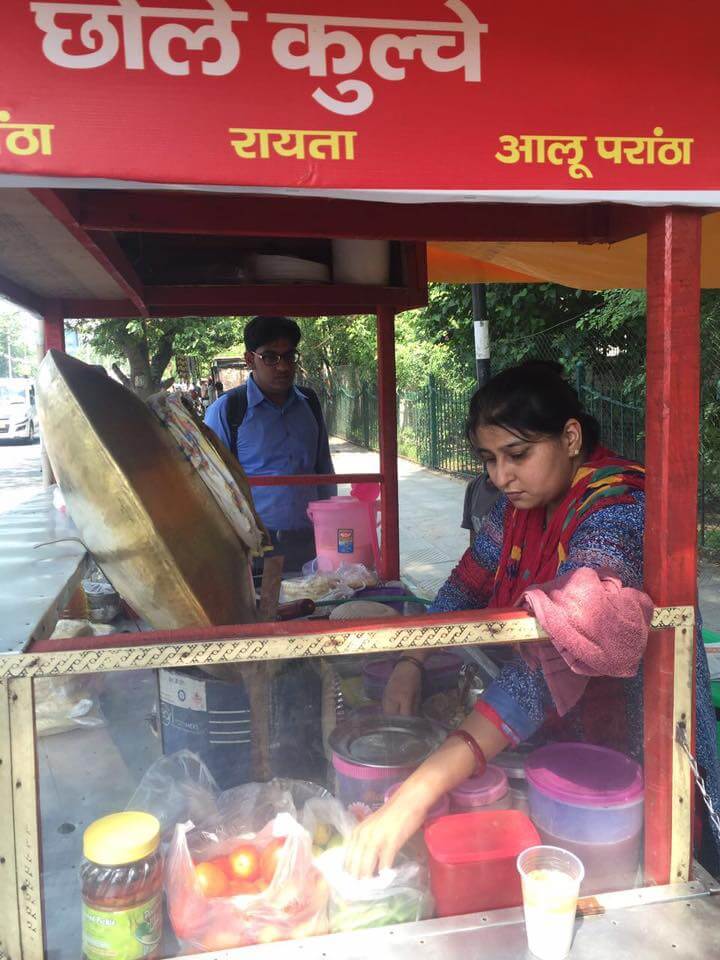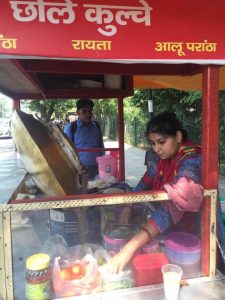 Image: ScoopWhoop
Setting Out
While Urvashi's husband was okay with the business idea, her in-laws and children were not too happy about it. But Urvashi set up the thela anyway. And finally it was 'D-Day'.
"I was obviously very embarrassed about everything. Day one was the toughest and I was very uncomfortable. I covered my face, broke down, but eventually I pulled myself together. I hate to admit it but I was the kind of person who couldn't live without an AC and I hated the sun in my face. Yet, there I was, standing on the side of the road on a hot summer day, getting chola kulchas ready for customers."
But this was the start of an inspiring journey. Urvashi's chole bhature stall attracted Facebook user Sunali Anand Gaur, who share Urvashi's pictures and story on the social platform.

Aaaand there was no looking back. What was a modest little adda for office-goers and local pedestrians, suddenly became an inspiration as the post went viral with thousands of likes, shares and praises for the hardworking woman.
You Go Girl!
She is now saving up to buy a bigger vehicle and transform her thela into a full-fledged food truck. You go girl!
You can grab a bite at Urvashi Yadav's stall in the Sector 14 market in Gurugram, opposite Gulaab sweets, between 8am and 4pm.
Source: ScoopWhoop
Feature Image: Kitchen Essentials