Have You Downloaded The HungryForever Android App Yet?
Foodies, we've got some news that will chase away those Monday blues! Today morning, Google Play welcomed HungryForever, a shiny new app that allows you to explore our content through your Android device. It's currently in its beta version, so we're still ironing out a couple of bugs, but we'd love for you to give it a run and tell us what you think!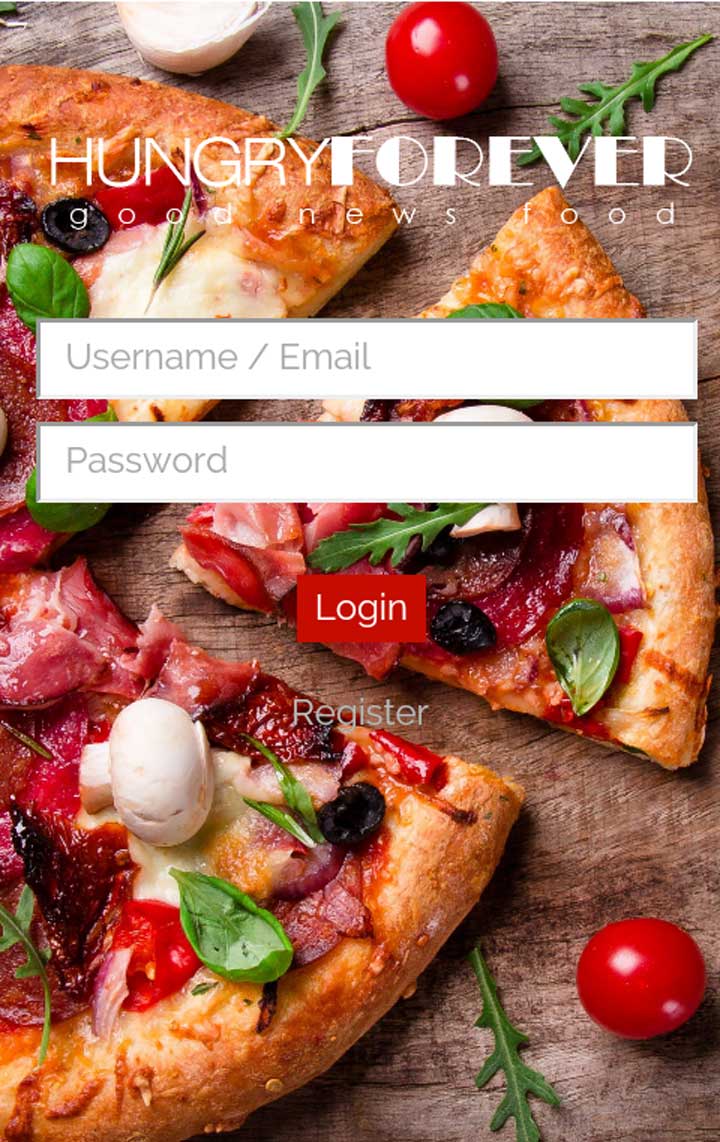 The app was built using two platforms; Phonegap and Jquery Mobile. "The focus on the app design was to incorporate material design elements, while at the same time making the visual aspect of the content stand out. Food being such a visual thing, we wanted to make sure the pictures came out big and beautiful," says Pradeep Rajadas, the co-founder of Feeling Hungry, the company that owns HungryForever.
So, while wandering through the app, you can be sure you're going to be treated to a host of beautiful food visuals.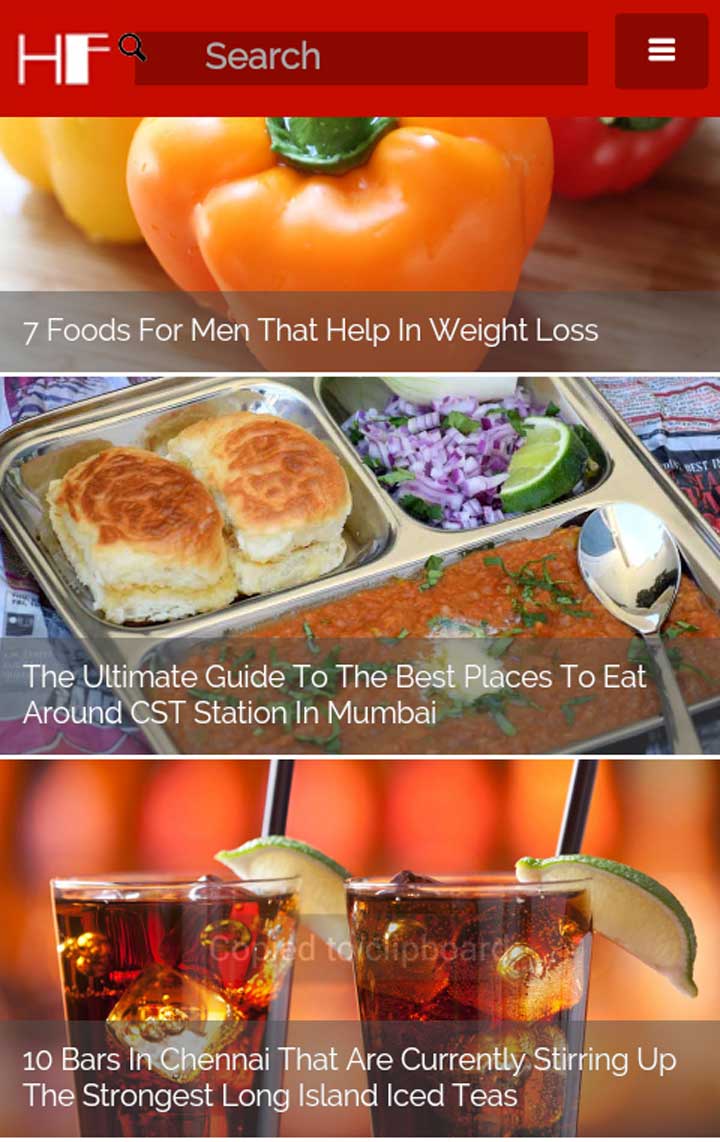 Other than mouth-watering photos, there're a lot of other features you can expect from the app. Take a look:
Delicious Videos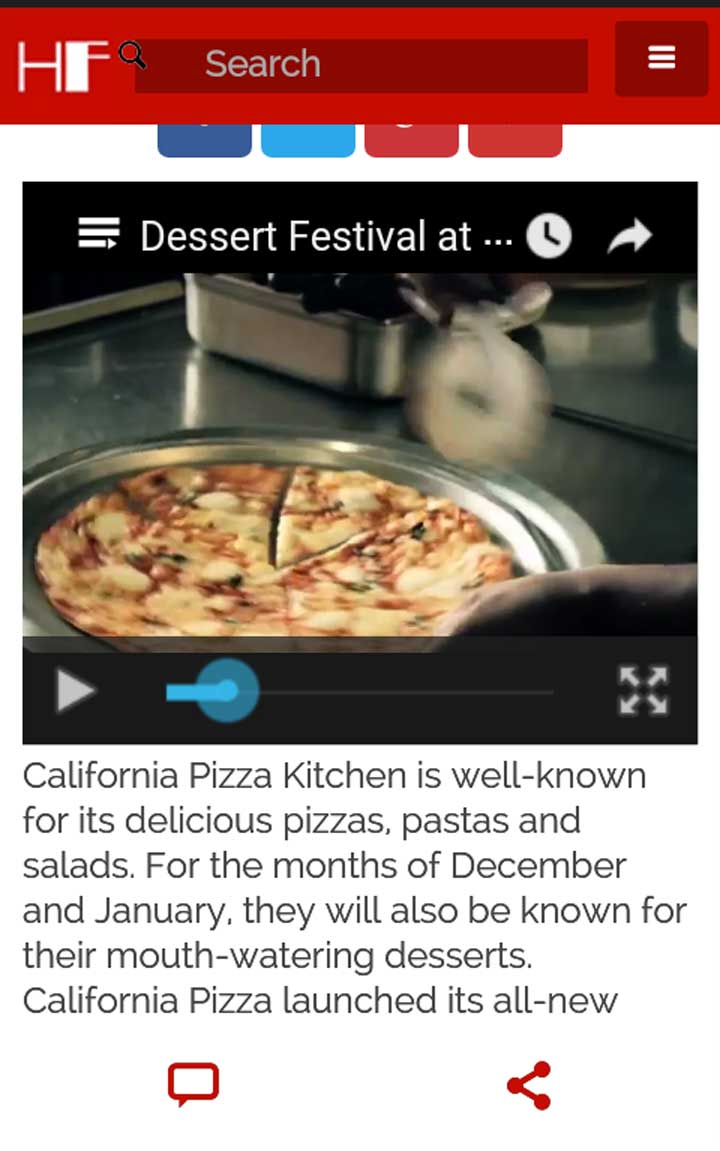 Through the Tea We feature on the app, you can browse through our food focused videos from Mumbai, Delhi, Chennai and Bangalore that cover our food exploits. You can view the videos along with our accompanying articles through YouTube in the app itself.
City Specific Stories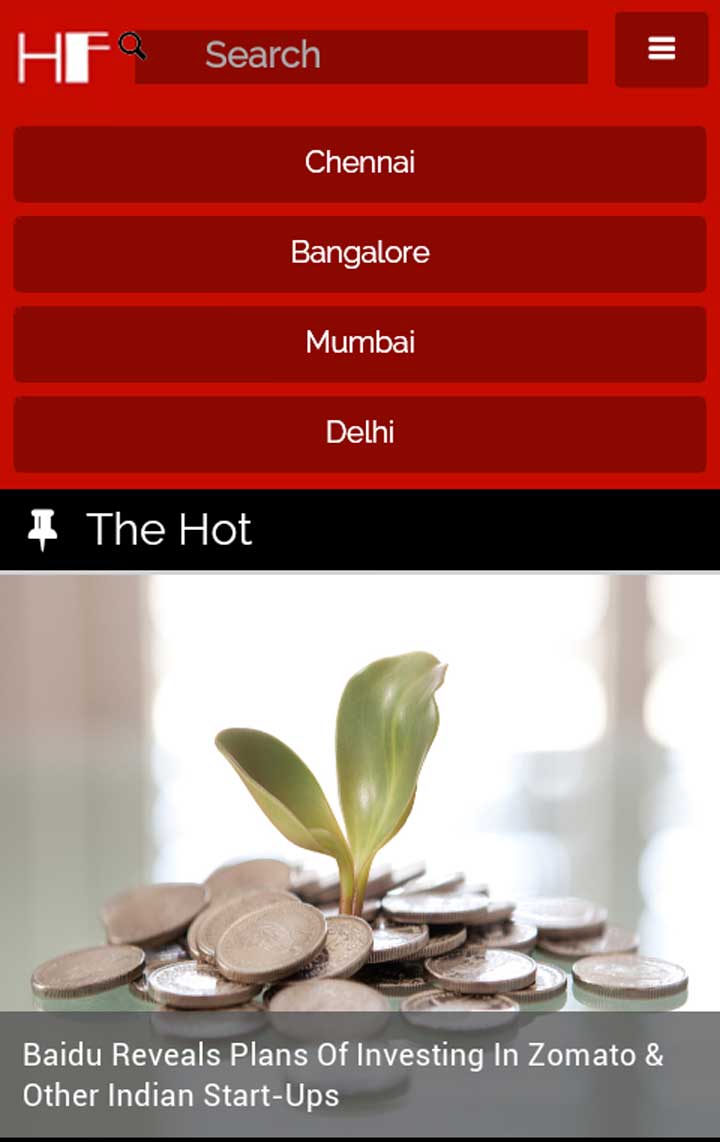 If you're in search of restaurants, street stalls or food news specifically in Mumbai, Delhi, Chennai or Bangalore, tap the upper right hand corner of the screen and the app will take you to stories about each city. When we're talking about restaurants, you'll be able to see their addresses and contact information.
Search Option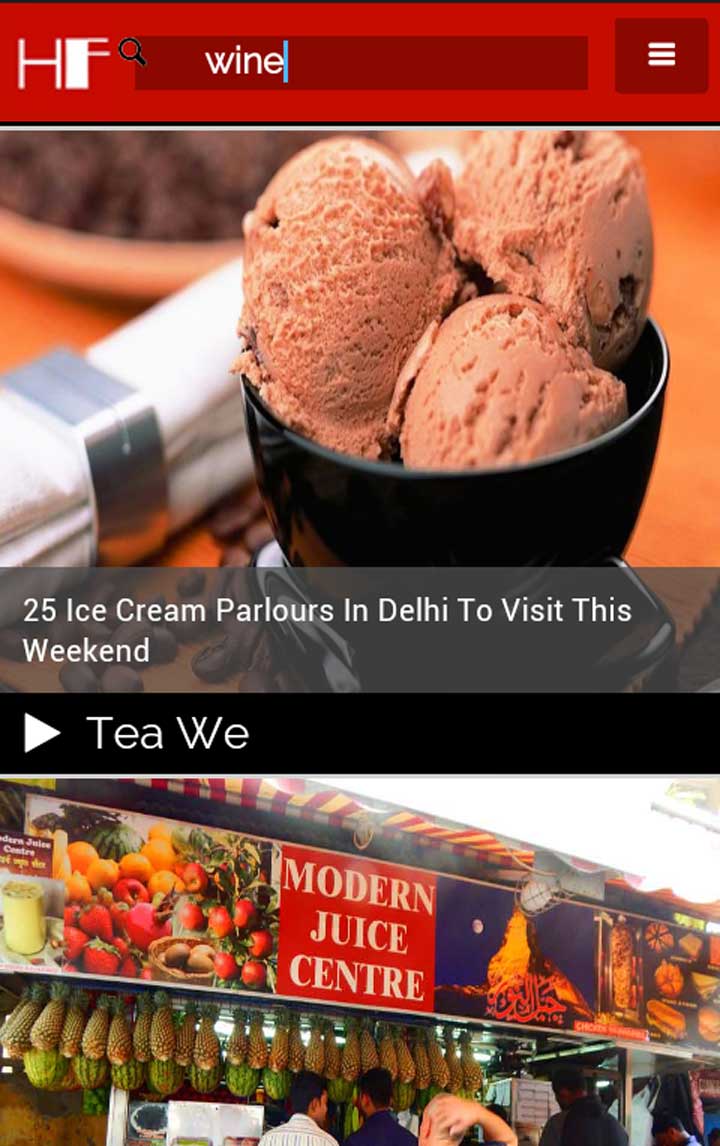 If you have the sudden urge to know more about a certain topic, such as wine, or sushi, type out your keyword into the search option at the top of the screen and press search. You'll be treated to a whole bunch of information about whatever you've searched for.
Additionally, just like on our website, the app will give you the option to leave us a comment, or share a piece with a friend.
Future Plans
The app is currently available on Google Play for Android devices. Within the next couple of days, IOS and Windows users will be able to download it as well – we'll keep you posted.
Very soon, you'll also be able to log in to the app through your Facebook or Google accounts. If you discover a recipe that you want to try out, or a review of a restaurant you defiantly want to visit, the app will allow you to favourite articles and look at them later. You'll also be able to follow specific authors and receive food-related news through the app.
As you can guess, we're pretty excited about our new toy and we'd love for you to play around with it too! Android users, head to Google Play and download the app; Windows and IOS users, we'll be coming to your phone very, very soon.