'Hello Summer' On Living Foodz Is An Ultimate Throwback To Your Childhood Summer Holidays
As summer is set to sizzle this year, get ready to chill out and beat the heat with Chef Gautam Mehrishi's upcoming show 'Hello Summer' on Living Foodz. Starting April 16, the show reignites the nostalgia of summer vacations when exams would end and everyone would gear up for a two-month summer break.
Summer holidays were quintessentially the best time of the year and the memory still puts a smile on our faces! 'Hello Summer' is interspersed with Chef Gautam's anecdotes and childhood memories. He recreates some closely-guarded family recipes, which he relished during his summer holidays.
https://www.youtube.com/watch?v=npelfbKcLBU
The 13 episode series will explore varied themes such as birthdays, kitty parties, family picnics, pool parties, travel and summer weddings, etc. in each episode. Chef Gautam will showcase a range of refreshing snacks and drinks such as Mango and Chia pudding, Sugarcane smoked tofu, Banana Bread French Toast, Green Chai Latte, Jackfruit Mousse and Daab Malai Khichdi. Each episode features a segment dedicated to children, which will include recipes that can be enjoyed during holidays such as popsicles, ice cream jello, rose veggie tart, etc. Viewers can also learn how to whip-up dishes using the ultimate summer fruit- mangoes!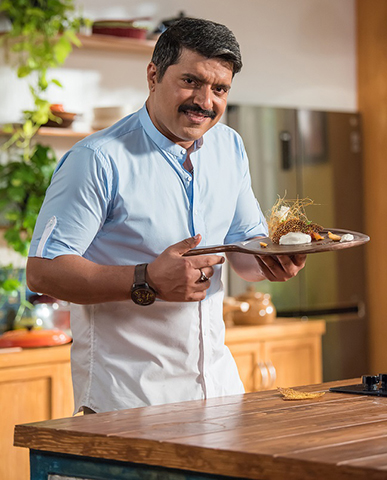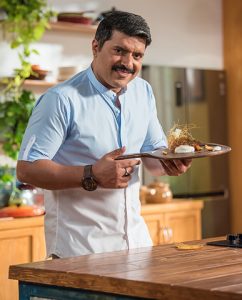 Sharing his experience as a host, Chef Gautam Mehrishi says, "'Hello Summer' captures the beautiful nostalgia of summer vacations and those magical childhood days! The show allows viewers to experiment with a variety of recipes ranging from quick-fix snacks for kids, dishes for a leisurely Sunday brunch and energizing summer coolers. I am excited to collaborate with Living Foodz after the success of 100% Veg Season 2 and look forward to the launch of the show."
Mr. Amit Nair, Business Head, Living Foodz says, "Hello Summer' will resonate with our viewers as it rekindles memories from childhood summer breaks- a time everyone looked forward to while growing up. Chef Gautam gives a unique twist to the classic summer recipes and shares simple, yet efficient tips that come in handy during this season. He has a wide following and his shows have received great appreciation from our viewers. We look forward to the launch."
Tune in to Living Foodz every Monday and Tuesday at 1:30 PM, starting April 16th, 2018. Repeat telecast of the episodes will air every Monday and Tuesday at 3:30PM and 6:30 PM. The show is Co-powered by Airtel and Lotus herbal.