iD Fresh Foods Partners With Nilgiri Dairy Farm To Produce Dairy Products
iD Fresh Foods – the ready-to-cook packaged food company – has partnered with Nilgiri Dairy Farm to produce dairy products like paneer and curd. iD which is known for its packaged idli and dosa batter, is finally venturing into the dairy market with this endevour.
Last week, they launched their paneer products. This weekend, they will introduce their curd products into the market. The products will be manufactured by Nilgiri, while the recipe is provided by iD. As one of the oldest supermarket chains in India, Nilgiri is obviously the best partner in this new product launch.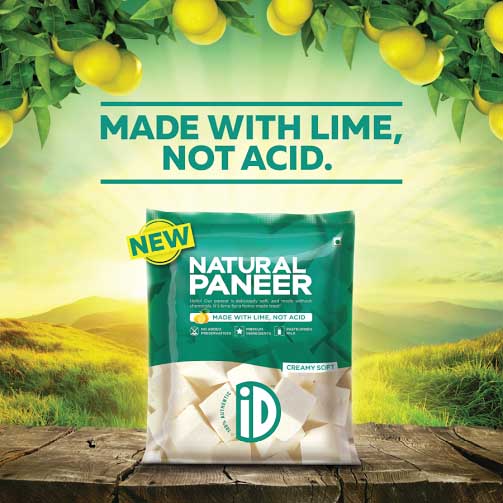 PC Musthafa, CEO at iD Fresh Foods said that dairy procurement was the main reason for the tie-up. "Nilgiri's is strong in dairy back-end and milk procurement. We are using them to manufacture natural paneer and natural curd as per iD recipe. We are happy with this partnership," added Musthafa.
"We have had similar tie-ups with a few brands earlier. But we do it selectively and the main criteria is that it should be a good brand," Nilgiri Dairy Farm CEO Murali Krishnan said. The dairy products will be sold under iD Fresh Food's brand and so far they've seen very good traction in a week after they launched their paneer.