"I'm kind of obsessed about Indian food" Gary Mehigan On Food, Presentation & Masters Of Taste
Popular Australian chef Gary Mehigan was recently in India to shoot for his upcoming food show Master of Taste, which will be run on Fox Life. The show will go about "discovering trends and talking to young chefs and game changers" while exploring "the best experiential dining to things that are driving local restaurants and making them fun."
In an interview for GQ India the chef spoke about his favourite Indian grubs, his preferred cuisine to cook, his take on fusion food, and all that goes into judging a presented dish.
Street & Fusion
Talking about Indian cuisine, Mehigan revealed that he's a big fan of the street food. Everything from paani puris to the bhaturas" gets him going. He also gave a special mention to "the subtle re-interpretations of Indian dishes" at eateries like Bombay Canteen. Speaking of re-interpretations and fusion cuisine, he added, "Fusion is not about putting ugly combinations of food together. It's about adding just that subtle flake of spice or experimenting with a different cooking technique or just reinterpreting a traditional dish for a contemporary and international palette."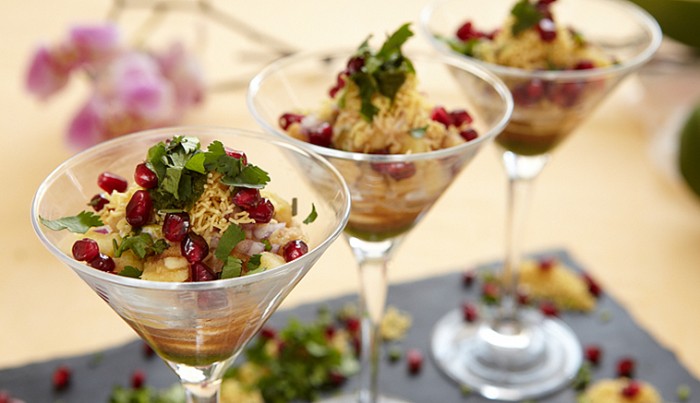 Image Source
When it comes to cooking, the MasterChef judge doesn't differentiate between cuisines. He cooks it all. And loves doing so! I cook every cuisine that you can think of. Might be curry, a roast chicken, a Vietnamese dish, or a Thai dish or a French dish. It's got to be a bit of spice. I love chilli, I'm a chilli freak, the chef said adding proudly that he has an "iron stomach".
However, if he were to pick an ingredient to cook with, he would without a second thought choose fish. "Its instantly gratifying, there's very little slow cooking in cooking fish. It's often very light, very delicate", he said adding, "I love Craw stations, I love things like prawns, in Australia, yabbies, Marion's and lobsters."
Read the complete interview here.