Indulge In The Royal Flavours of Rajasthan At Sheraton Hotels In Bengaluru
Rajasthani cuisine is known for its elegant flavours prepared in note of the rich traditions. The speciality of the dishes served in this region was influenced by the environment and the ingredients available to the locals. Although the cuisine is prepared to minimise the use of many ingredients, it lends itself to the inclusion of unique and distinct flavours.
There is a distinct lack of restaurants in Bengaluru serving up this elegant fare but Sheraton Hotels gives the Bangaloreans a taste of this royal affair with the Rajasthani Food Festival. The Food Festival promises to take you on an adventure through the cuisine made with a royal flair. The spread is carefully curated by the Chef Ram Singh Rathore and Chef Devendra Pratap Singh and includes several of the traditional dishes served in the region.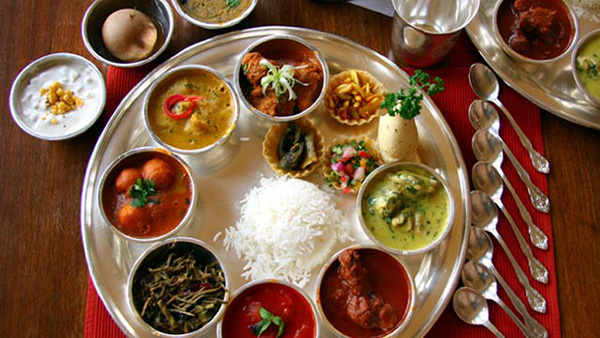 The Rajasthani fare will include several local delicacies such as Jodhpuri Khasta Jalebi, Dungari Maas and Sangari Ki Seekha and other plethora of options available for both vegetarians and non-vegetarians. Since the Rajasthani Cuisine is famous for its vegetarian preparations, the dishes served as part of the buffet will have a distinct vegetarian touch.
The Rajasthani Food Festival will take place at Feast in Sheraton Grand, Bengaluru from January 15th to January 24th. The Lunch buffet will be served from 12PM to 3:30pm and priced at Rs. 1445 and the Dinner buffet will be served from 6:30pm to 12:30pm and prices at Rs. 1699.