IRCTC Installs First Ever Automatic Food Vending Machine In Uday Express
In a move that is sure to delight passengers, the Indian Railway Catering and Tourism Corporation has installed a first-of-its-kind tablet-operated automatic food vending machine in Coimbatore-Bengaluru UDAY Express.
These vending machines have been installed in the mini-pantry-cum-dining areas of three coaches on the new UDAY Express double-decker train. The new train has been planned to suit the needs and comfort of business travelers. Train numbers 22666 Coimbatore-Bengaluru UDAY Express and 22665 Bengaluru-Coimbatore UDAY Express take 7 hours from Coimbatore to Bengaluru and 6 hours and 45 minutes from Bengaluru to Coimbatore, respectively.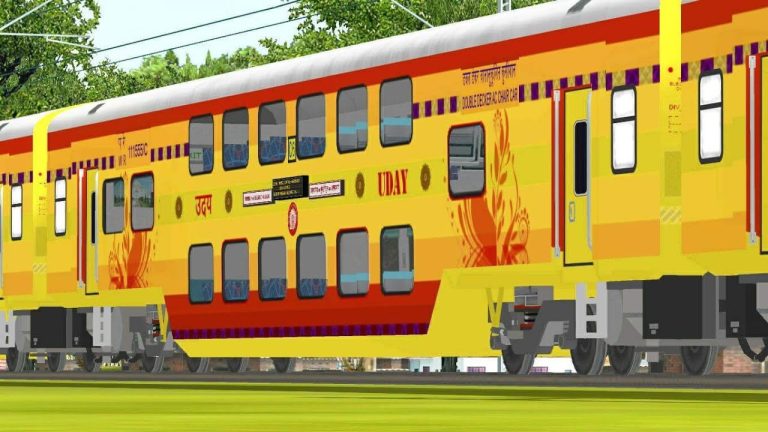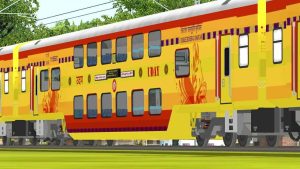 The new automatic vending machines will have in store a variety of snacks and beverages such as biscuits, chips packaged eatables and canned juices, aerated drinks, tea/coffee. The passengers can order their food and drinks by means of the tablet and then pay for it. Right now, the machine accepts only cash payments but plans have been made to introduce cashless purchasing in the future. This is how the process goes – the passenger chooses the list of items available on the tablet and adds them to the cart. The machine automatically dispenses the items once the payment has been made. If the order was for tea or coffee, the beverage pours out of the nozzle at the left-hand side of the machine.
The Uday Express isn't the first train to get a vending machine. The AC-3 tier Humsafar Express also has a vending machine but which dispenses beverages alone. Food vending machines occupy a lot of space which makes it harder to accommodate it into most trains. UDAY Express being a double-decker AC chair car has enough space for the vending machine.