It's a Big Bang Theory of Gastronomical Explosions, Flavour, And Love
We were at Chennai's hottest new spot recently, Big Bang Theory – Bar & Kitchen. Having opened its doors only a few weeks ago, this funky pub has already become one of the most happening spots in the city. Located in Kodambakkam, Big Bang Theory has certainly become the place to be when you're looking to spend time with friends over great food, drinks, and music. What makes this place special over everything else is the ambiance. Going with the theme of the Big Bang Theory, the pub showcases some excellent artwork and nerdy collectibles. That's right, we spotted the evolution artwork, Hulk hands, Duff beer, a Darth Vader mask, and more! While you're going gaga over the interiors, don't forget to spot the wall of cassettes – it's a real visual treat! The quirky interiors and design definitely makes this place one of the coolest nerdy bars ever and we love that. Don't miss the giant monkey, a mural that's above 30 feet, outside the building!
The food at Big Bang Theory is something that speaks for itself. It is absolutely delicious and is guaranteed to keep you coming back for more. Their menus boast of a great collection of starters, mains, and drinks and are split into three – the lunch menu, the dinner menu, and the menu for drinks. As you browse through their menu, you'll notice the different and interesting names each dish has. They're quite quirky and memorable as well, such as the Money Bags which are stuffed mushrooms, French Kiss which is fries, Sailor Man which is a spinach cake, Prawn Rehab which is beer battered prawns, and so on. Remember how we said the food is absolutely delicious? Well, the man responsible for it all is Chef Vamsi Mohan, head chef at the Big Bang Theory. A humble man of few words, Chef Vamsi Mohan certainly needn't say much as his food does all the talking! We will definitely be making more stops to this hangout because we just can't get enough of it.
What we had:
Adult Oreo Shake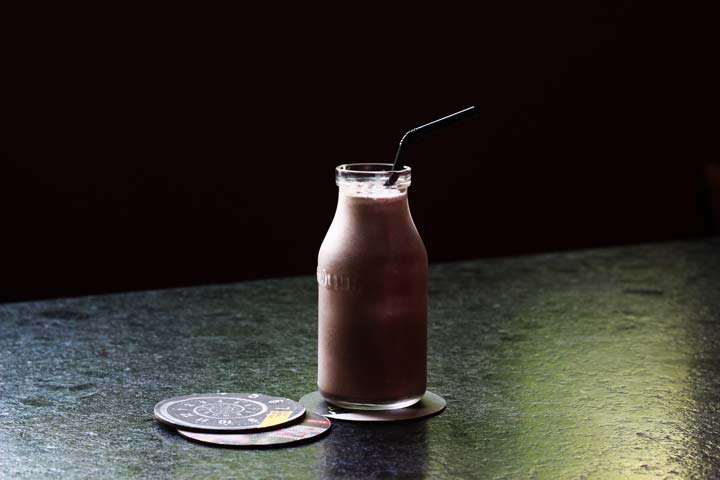 The Oreo shake is all grown up in this adult version with vodka, Oreos, chocolate syrup, and vanilla ice cream. This is one of our favourites.
The Breeze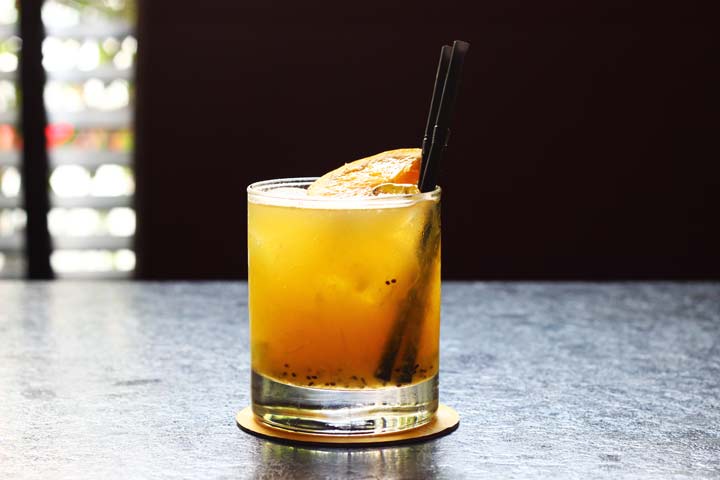 This cocktail feels like a vacation with the taste of Bacardi, triple sec, banana, pineapple jus, kiwi, and an orange slice to top it all off!
Jupiters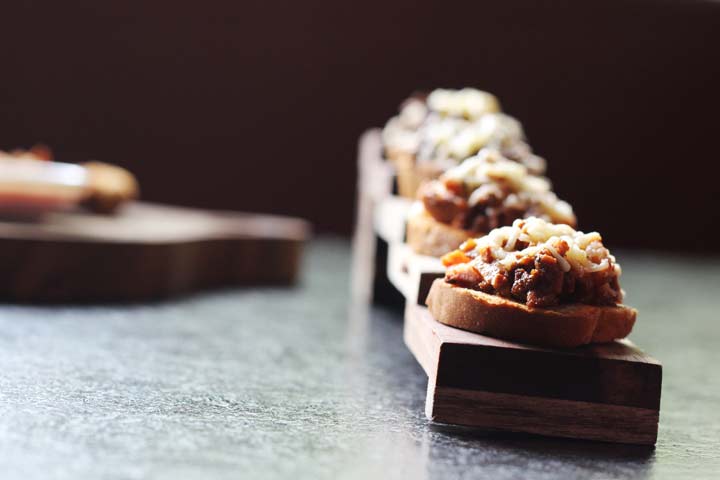 A flavourful starter of garlic bread, mushrooms, and cheese for the veggie lovers, and some juicy chicken, cheese, and BBQ sauce for the meat eaters.
Buffalo Soldier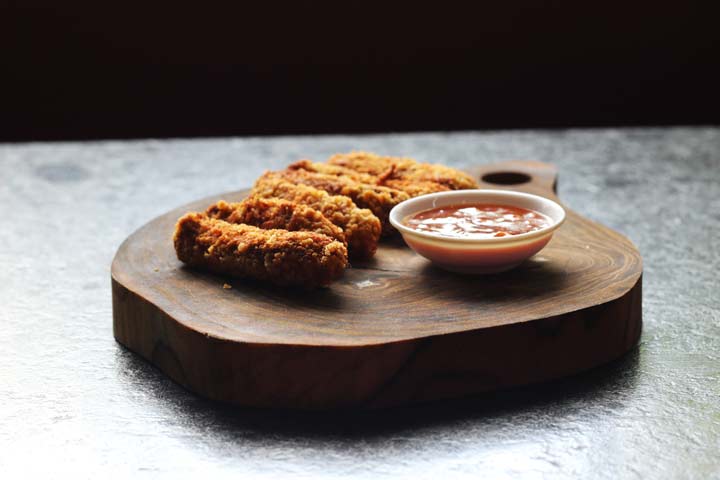 We loved this simple yet delicious starter of crumb fried and jerk spiced chicken. So addictive!
Bulchi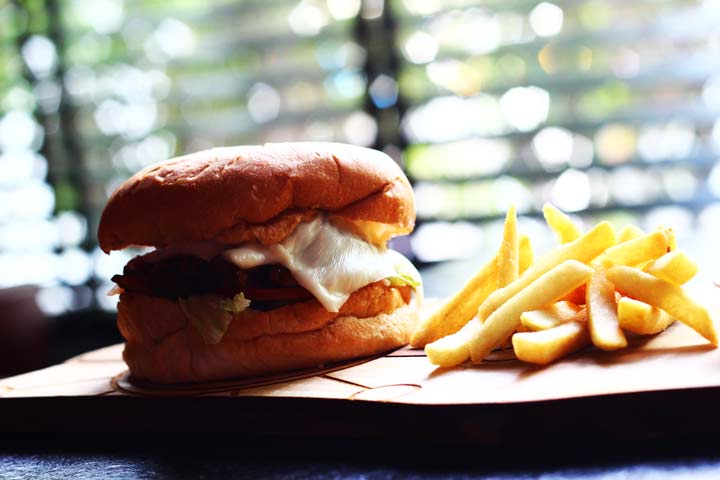 A chicken burger that's made with style, this creation tastes like something from burger heaven and will leave you wanting more, and more.
Fish Od's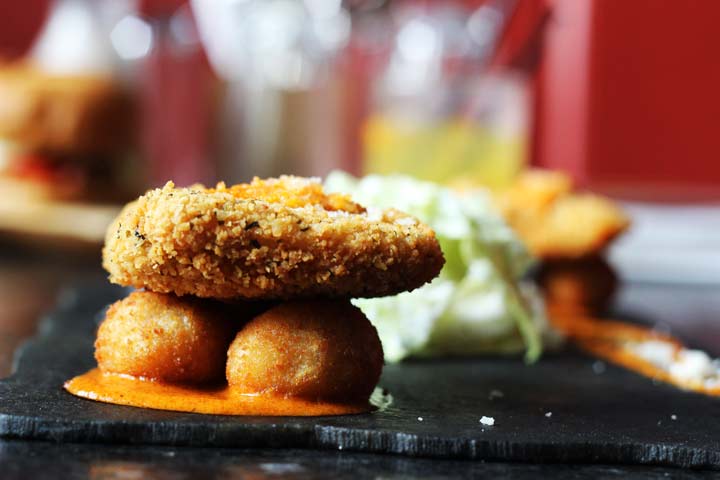 Fish, glorious fish! We are in love with this fantastic herb fish, graced with pepper coulis, and served with a house salad.
Tesseract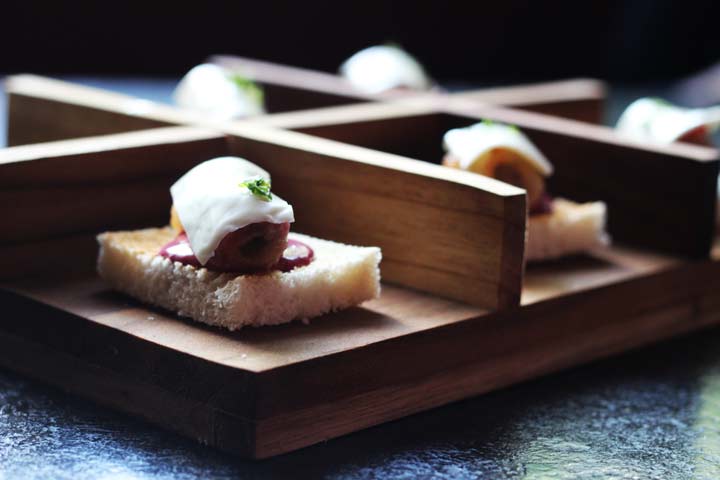 Digging into bacon wrapped minced beef is a feeling close to bliss and it's topped with cheese and served with beetroot and pepper mayonnaise, making our taste buds even more happier!
A List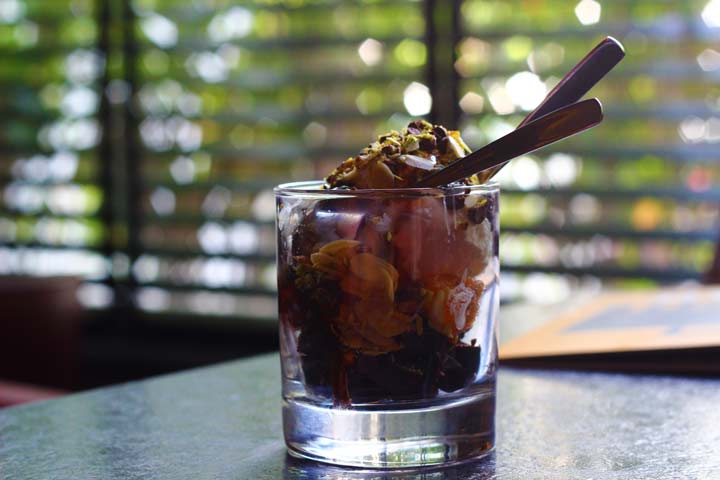 For dessert we picked the A List, a BBT sundae that's made with a layer of yummy brownies, some ice cream, and jello, topped with a generous sprinkle of nuts. Sounds good, doesn't it?

[schema type="organization" orgtype="LocalBusiness" url="www.facebook.com/kaboomBBT" name="Big Bang Theory – Bar & Kitchen" description="Chennai's hottest gastropub! " street="Brown Star Boutique Hotel, 2/25, Dr. Ambedkar Road, Kodambakkam." city="Chennai " state="Tamil Nadu" postalcode="600024″ country="IN" phone="09962094206″ ]