Just Before Easter, Starbucks Launches Two New Beverages
In the spirit of the season (it's almost Easter!), Starbucks, the world's largest coffee shop brand has launched two new beverages; the Red Velvet Mocha and the Chesnut Crunch Latte.
The Drinks
The Strawberry Red Velvet Mocha takes inspiration from the love for red velvet desserts and mixes mocha, red velvet sauce and espresso coffee together. The drink is then topped with cream cheese whipped cream and pieces of fresh strawberry.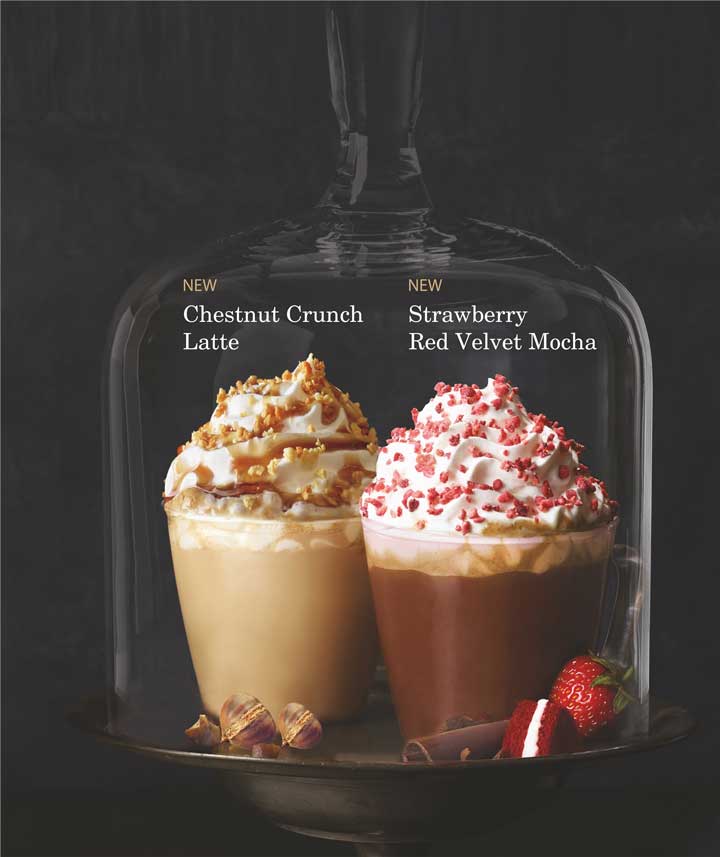 Meanwhile, the Chestnut Crunch Latte combines the Starbucks' signature espresso with an earthy chestnut flavour. It's then topped with whipped cream and a chestnut drizzle.
These two new drinks have been inspired by sweet candy confections, and so – assumedly – will tantalise every sweet tooth. Intrigued? Head over to Starbucks and give them a try!