KFC India Has Just Sold Its Millionth Chizza
We were scrolling through our Instagram feed the other day when we came across a post featuring the much talked about KFC Chizza. That in itself is not unusual – being the magnificent gluttons we are, we follow a variety of foodies across the world so we're always being fed drool worthy photos. However, this became unique because it was directly from KFC India's official page, revealing that the chain has just sold its millionth Chizza!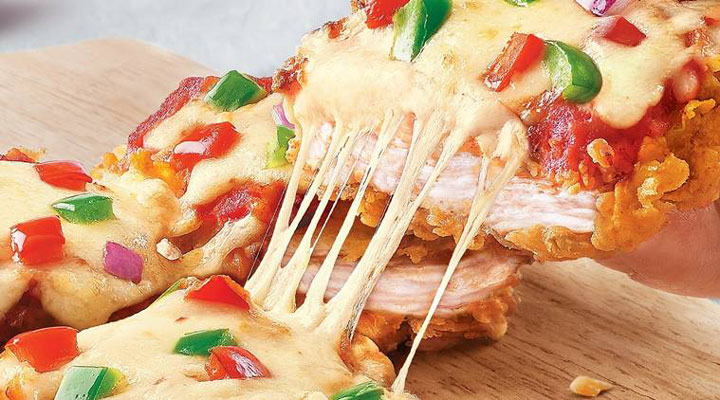 The KFC Chizza
For those of you that aren't in the know, allow us to introduce the wonder that is the KFC Chizza. Since KFC is primarily known for its fried chicken, the taste makers over at KFC headqaurters decided to create a pizza that uses fried chicken as its base. So, essentially the Chizza is fried chicken, topped with cheese topped with veggies. Check out the ad below:
The Chizza was launched in mid December in outlets across India and is priced at Rs 169 plus taxes.
The One Million Mark
Considering it was only launched in December, it's taken a fairly short time to have fed a million customers right? Here's the post that celebrates the milestone:


In the caption, KFC also hints at a part celebrating the sale of a million Chizzas – we'll keep you posted as more details come in!