'Kheer' Goes Public This Weekend At Roseate House
Last month, we had the fortune of dining at Roseate House's latest fine dine venture, Kheer. The restaurant packs an India-inspired décor with a spread that compliments it well. Our peek preview left us stuffed with lots of interesting food, and now you too can finally try some if it as the restaurant finally opens its doors to the public.
Synonymous to finesse and urban elegance, Roseate Hotels & Resorts announces the launch of its most awaited Indian speciality restaurant par excellence – Kheer.
More About Kheer
Kheer brings exquisite Indian cuisine teamed with the best street food offering an experience that marries traditional cooking with luxurious fine dining. Nestled on the first floor of the hotel, Kheer is designed by Noriyoshi Muramatsu, a renowned Tokyo-based designer.
With a seating capacity of over 250 guests, the restaurant is divided into four prominent areas – the live kitchen, the main dining area, the bar and the lounge. At Kheer, there is something on offer for everyone. The food is served to share; the dishes are steadily brought to the table creating an informal, sophisticated style of eating and drinking with a zing.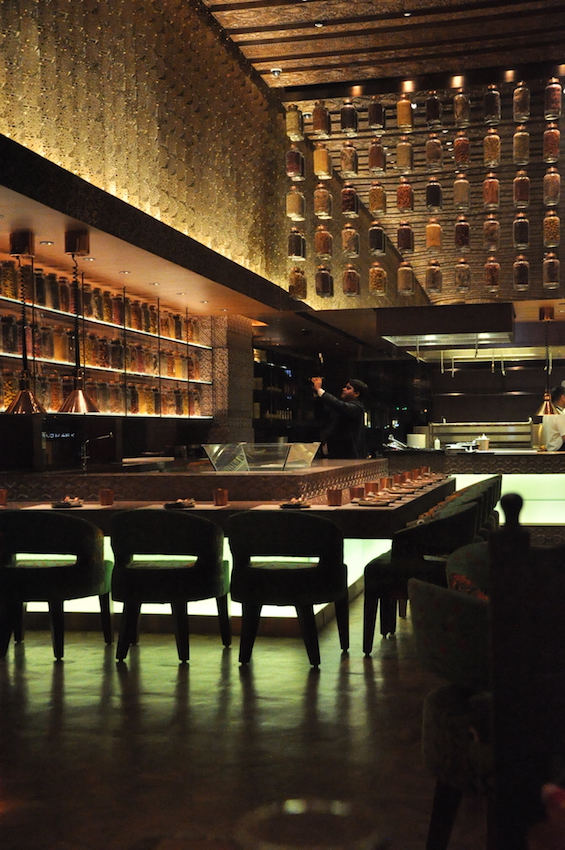 While guests immerse themselves in the vibe and colour of the restaurant's rich décor, a team of expert chefs headed by Corporate Chef Nishant Choubey and Executive Sous Chef Anuj Wadhawan, present you an extravagant plated menu with a diverse spread of culinary classics and signature dishes.
"Kheer marks a significant milestone in the fine dining space for gourmands in the capital which will delight every diner's palate. It has always been the brand's endeavour to keep reinventing itself and hope to continue bringing new and exciting gastronomic experiences for our guests globally", said Kush Kapoor, Area General Manager, Roseate Hotels & Resorts.
Kheer plans to open in some of the most cosmopolitan cities over the next few years. But Delhi, you get to try out this place first, so gather your folks and head over to Roseate House!