Know Where & What To Eat In Delhi With 'Chatpati Dilli'
Words – and photographs – are not enough to describe the mounting plethora of food available in the National Capital. From classic Mughlai grubs from the streets of Old Delhi, and authentic Dilli-style street food to some of the country's best fine dining experiences, Delhi has it all. And to help you explore these fantastic eats better, Times Group Books in association with NavBharat Times has released a food guide christened 'Chatpati Dilli – Exploring Delhi's Most Authentic Tastes'.
The book, which enlists the best of everything in the city, will take you to the best places to experience Delhi food in its real sense. According to Times of India, the book is "an insider's guide" that takes you through all the gallis (streets) of the city. It'll help you explorie some priceless hidden gems and legendary nooks and crannies known far and wide for their lip-smacking spread, while keeping you entertained with a bunch of interesting tales and anecdotes about these places.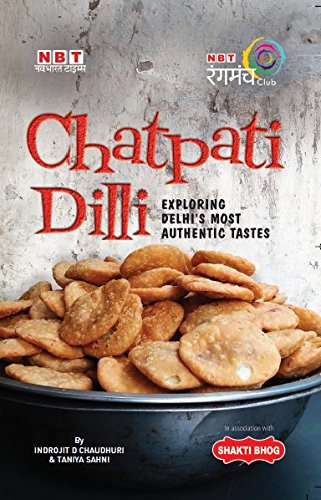 Image: Amazon India
Available in both Hindi and English, Chatpati Dilli has been penned down by some ace foodies from the NavBharat Times and Times Group teams. The English version has been co-authored by Indrojit D Chaudhuri, a business consultant and self-proclaimed foodie, and Taniya Sahni, who tracks food trends through her newspaper stories and blogs about vegetarian food. Meanwhile, Amitabh S, a popualr feature writer with NavBharat Times where he writes about food, has authored the Hindi edition.
This food guide to Delhi was launched on 14th August an can be bought for INR 249 (English) and INR 199 (Hindi) at leading online websites and book shops as well.
Feature Image: Archana's Kitchen