Krispy Kreme Japan Introduces Four New Doughnut Cakes In A Premium Range Including Matcha and Cherry Blossom Flavors
Krispy Kreme isn't going to stop introducing the world to delicious flavours of doughnuts anytime soon. In fact, they're just getting started. For Valentine's Day, they joined the ranks and introduced heart-shaped doughnuts and very recently they also introduced Power Ranger doughnuts in honour of the upcoming reboot of the movie.
Now, Krispy Kreme Japan has a new line of "premium" doughnuts that are made to look a lot like high-end mini cakes and at the regular price of doughnuts. So basically you're getting an expensive looking cake for affordable rates and delicious flavours all thanks to Krispy Kreme.
According to a press release from the brand, the collection includes four new doughnut flavours – Krispy Kreme Premium Brûlée Glazed Cream, Krispy Kreme Premium Latte Bunny, Krispy Kreme Premium Matcha Adzuki and Krispy Kreme Premium Sakura.
The Krispy Kreme Premium Brûlée Glazed Cream will be available year-round while the Latte Bunny and Sakura flavours will be available till April 11 and the Matcha flavour till May 30th, RocketNews24 reported.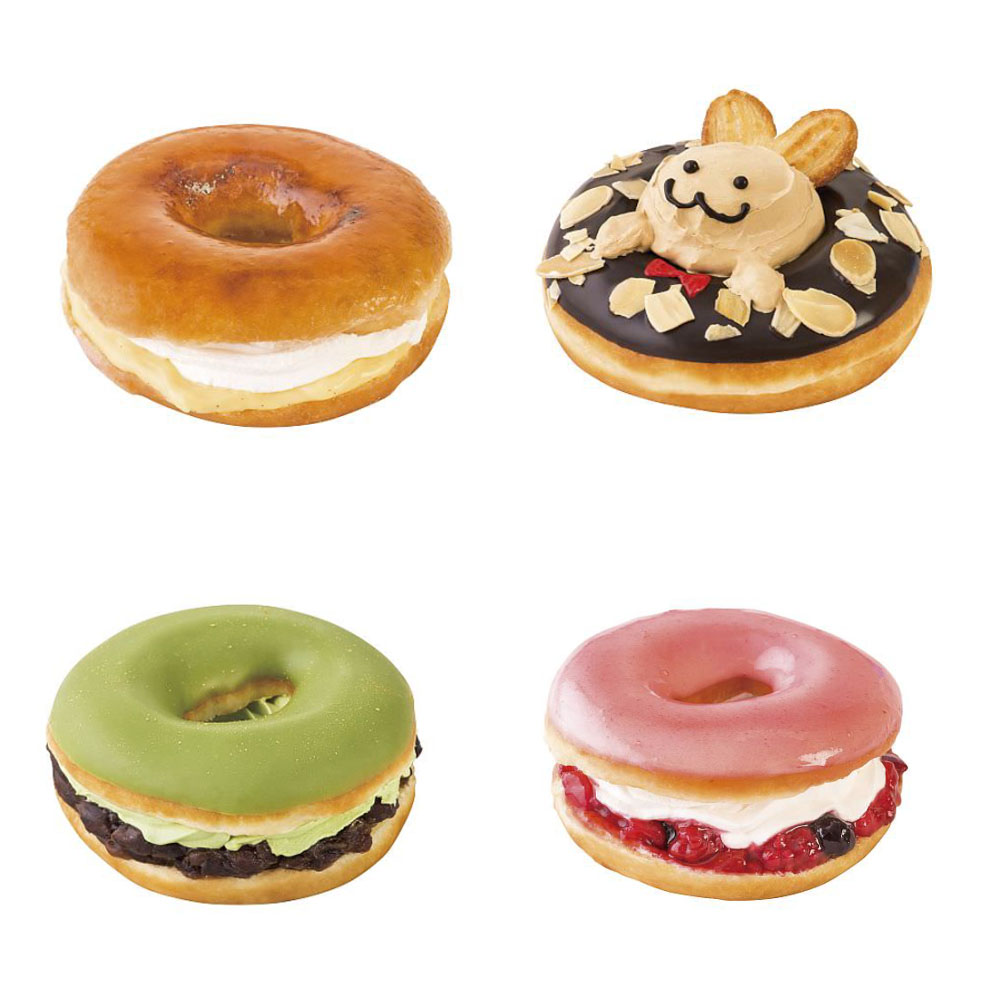 RocketNews24 also reported on what goes into each flavour, starting with the Krispy Kreme Premium Brulee Glazed Cream which is filled with a whipped cream centre that will contrast the crispy glazed topping. The Krispy Kreme Premium Latte Bunny is styled on their popular bunny doughnut from the Easter collection last year. It has a more refined taste of rich latte and is decorated with flaky biscuit ears, a topping of roasted almonds and a cute red bow tie.
Going with a more traditional Japanese flavour, the Krispy Kreme Premium Matcha Azuki has a green-tea flavoured whipped cream and sweet adzuki red bean paste filling and the whole thing is topped off with matcha green tea glaze and a dusting of gold powder. And finally, the fourth flavour is the Krispy Kreme Premium Sakura, which combines a cherry paste with a strawberry, raspberry and cranberry puree as a filling. It's served with a generous dollop of whipped cream in the centre and has a shiny pink glaze, making it perfect for cherry blossom season.