Lady Baga Revamped Their Menu & The Prawn Curry Is To Die For
Since we know that Goa plans that come to fruition are nothing more than an urban myth (unless you're in Dil Chahta Hai) we were super stoked when we found out that a little bit of Goa was coming to the Ooru in the form of Lady Baga. Hippy vibes, sandy floors, classic music (read: the Vengaboys) and, of course, Kings beer satiated our Goa vacation cravings.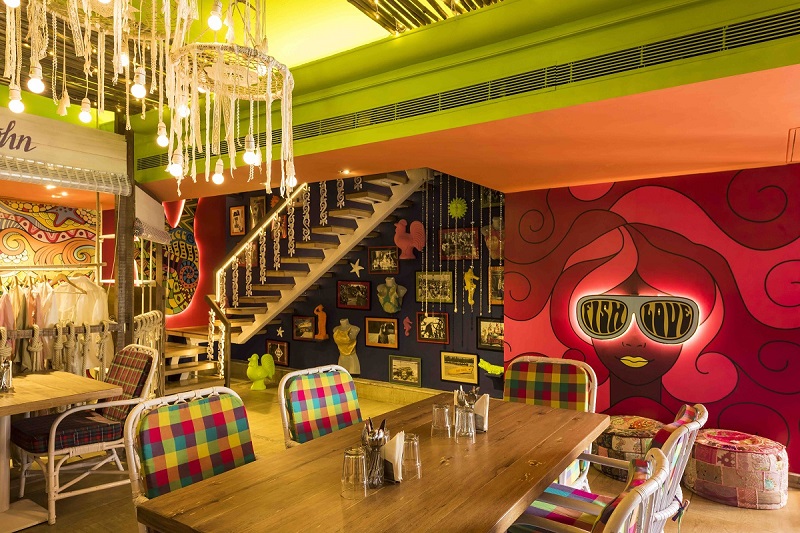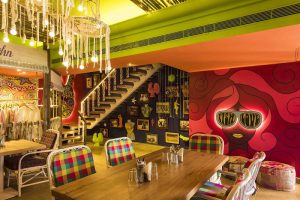 Beer, Balchao & Bebinca
Now, Lady Baga has upped the ante with a cracking new menu packed with the additional knowledge of traditional Konkan cuisine courtesy of Chef Aloysious D'Souza and boy, it is delicious! We started off with the Sungte Maria, a sort of prawn bruschetta with a hit of that spicy acidic prawn balchao masala – one of our favorites.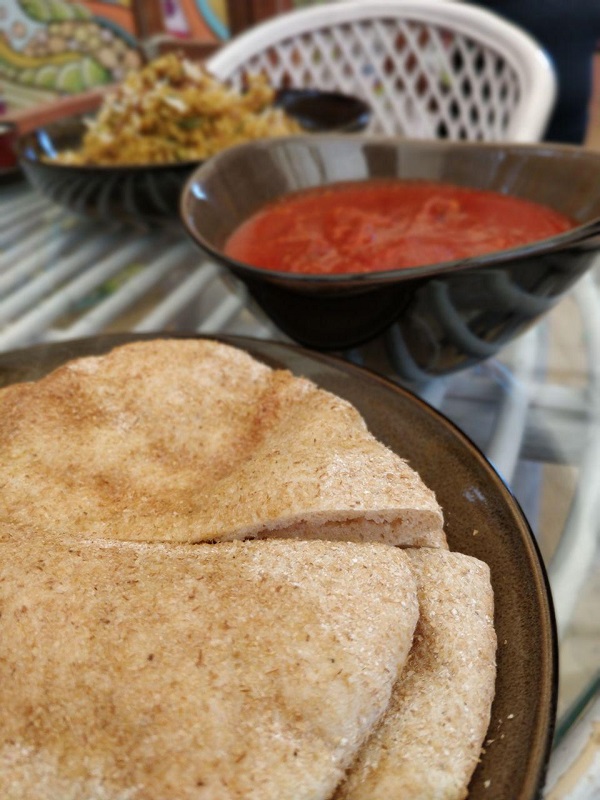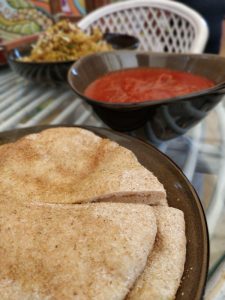 Of course, we had to try the chorizo and pav! While Father Lorenzo's Chorizo doesn't quite have that vinegar punch that chorizos have in Goa, it certainly goes down well and will definitely satiate all your Goan Pork Sausage cravings. You would be remiss to miss trying the Crispy Fried Bombil Fish. Gorgeously golden fried these bite-sized bits of heaven will leave you wanting more.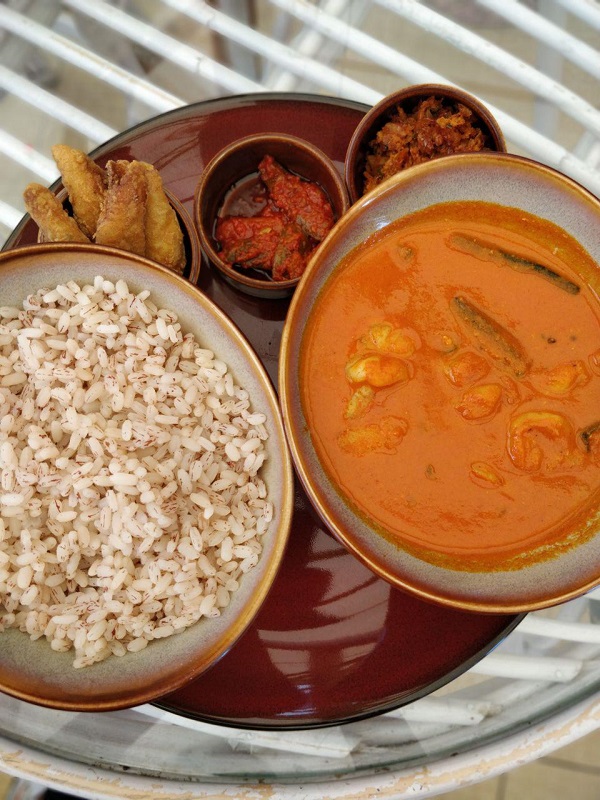 The Piece de Resistance, however, was the prawn curry and rice. A recipe handed down to Chef through the generations, this was certainly the best Goan Prawn Curry we've had in Bangalore – and it had bhindi in it – the traditional way. Served with boiled rice, prawn kismur, bombil fry and tendli pickle this glorious plate of food transports you straight to the Konkan coast (don't forget to order some Rawa Fry Fish on the side).
For dessert, we enjoyed a delicious Vanilla & Saffron Pannacotta (boy did it jiggle), you can also get yourself a plate of warm Bebinca (served with ice cream, of course) to end your meal. Head to Lady Baga for some Goan vibes, Kings beer, and best of all – the most authentic Prawn Curry in town.