Today Is The Last Day For America's Most Mocked Restaurant
They say any publicity is good publicity. Obviously, "they" haven't met Guy Fieri or been to Guy's American Kitchen and Bar, a collaboration between Fieri and the Blue Stein Group, on Times Square, New York City.
Touted as the "most mocked restaurant", the eatery has received more than its share of bad reviews by critiques and on Yelp. But things are about to change 2018 onward. No, the restaurant isn't getting a massive do-over (not that we know of, at least) but Fieri is pulling the plug on the venture on 31st December 2017.
The Worst Of The Worst
Priding itself with the tagline "Welcome to Flavor Town!", the restaurant was hardly that. Or so these people who visited the place asserted.
One Yelper tore the place down and food apart, comparing it to a bad "frat party": "Food was poorly made," the punctuation-averse critic wrote on Yelp, "service was bad and the atmosphere was like a frat party at the lamest frat you've ever seen."
It wasn't just Yelp that took Guy's American apart, Anthony Bourdain too on one occasion commented on the restaurant, calling it a "terror dome". Bourdain further expressed pity for all the diners, saying "But all of these poor bastards see him eating cheap food on TV, they go in there and it's what, $18? For a f—— hamburger!"
However, the most savage blow was Pete Wells' New York Times review, which left Guy's American and its owner in shreds with comments like "And when we hear the words Donkey Sauce, which part of the donkey are we supposed to think about?" and calling out Guy's "blue drink" for glowing "like nuclear waste".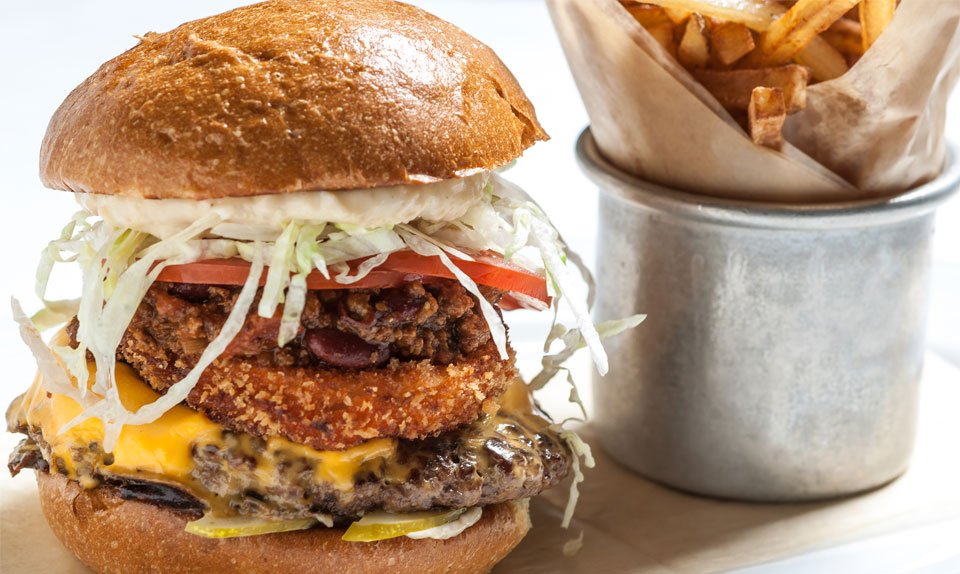 Image Source
In His Defense
"It's a great way to make a name for yourself: Go after a celebrity chef who is not a New Yorker," Fieri said on the Today show. And while, Fieri and his supporters came out in support of the restaurant, the place continues to struggle for good reviews.
"I'm proud that for over five and a half years, Guy's American in New York City served millions of happy guests from all over the world. And upon the restaurant's closing, I'd like to say thank you to all of the team members and guests who helped make it all happen", a statement from Fieri read.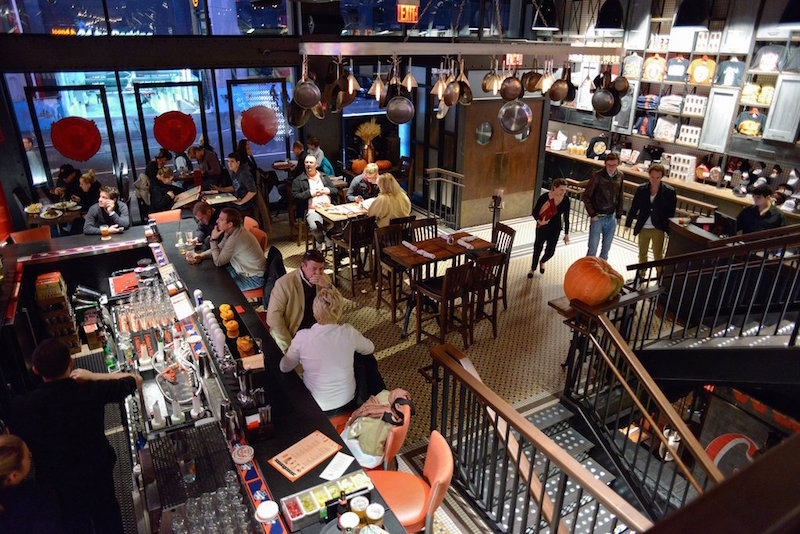 Image Source
Meanwhile, critics gave a nod to the decision of shuttering Guy's American. "I think it's foolish to posit some kind of cause-and-effect between a bad review and a restaurant closing," Wells said. "It's likely that the restaurant closed for the same reason the review was bad: Because the restaurant was terrible, or the restaurant wasn't working, and the review was just reflecting that. A bad restaurant is not going to stay in business very long."