Maharashtra Plastic Ban Slows Down Food Takeaway Business
Plastics have been banned in Maharashtra and the food takeaway businesses of hotels and restaurants has slowed down according to a report by DNA India. The eateries aren't sure if they are supposed to be using the plastic containers for the takeaway food.
Takeaways Become Difficult
To get more clarity of what kind of plastics can or cannot be used for food parcels, the Hotel and Restaurant Association of Western India (HRAWI) has sent a letter to the state government. "Most of the parcels are sent in plastic containers of various sizes and the ban on such containers will directly impact business," said Dilip Datwani, president, HRAWI to DNA India.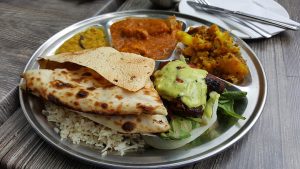 It is no surprise that all parcel containers for food being made of plastic have come into question and thus slowing down the takeaways. "It is difficult to say the exact per cent of the slowdown in business but more than half of the takeaway orders have been affected," said Santosh Shetty, president, Mumbai unit of Indian Hotel & Restaurant Association (AHAR) to DNA India. He also mentioned to the publication that there should have been arrangements made by the government before the ban.
Now the problem with using alternate methods of packing food is that Indian food is difficult to pack in anything else but containers. "Most of the cuisines have gravy-based items that need to be packaged in containers," said Shetty. Datwani told the publication that the associations have asked for a period of three months to utilise the stock of plastic containers and at the same time look out for alternatives.