MC's Lunchbox- A Career in Carriers
When I was a child, growing up in quiet and serene Trivandrum, ( as it was called at that time) I could be trusted to walk home at lunch time and eat hot home-cooked food, without getting kidnapped or run over en route. But that's a luxury which very few can afford today.
For most of us who for whom packed meals or packing meals gives sleepless nights, MC lunchbox, started in 2013 by Kripa Devi Dharmaraj in Chennai, is a veritable savior. From a modest production area in Porur, they supply about 800-odd meals a day to various locations in the city, ranging from schools and corporate offices to homes with elderly residents. The response has been terrific so far, says Kripa, taking time off from randomly sampling what has been despatched during the day. Looking relaxed despite the pressures of a food-related business, she recalls her journey from being an IT professional to taking up her pet project. Her travelling companions on this journey are her husband Mayilvahanan, also her schoolmate from St Michael's, Adyar, her father Dharmaraj, and her friend and schoolmate Janani. " I'm indebted to them for joining me in my venture, " smiles Kripa, adding, "Janani gave up a lucrative IT job to help me out. Mayil, (my husband) though involved in his own family business, based in Kanchipuram, and my Dad, also managing a unit of his own, do a superb job of juggling their duties to monitor and fine-tune the operations here. "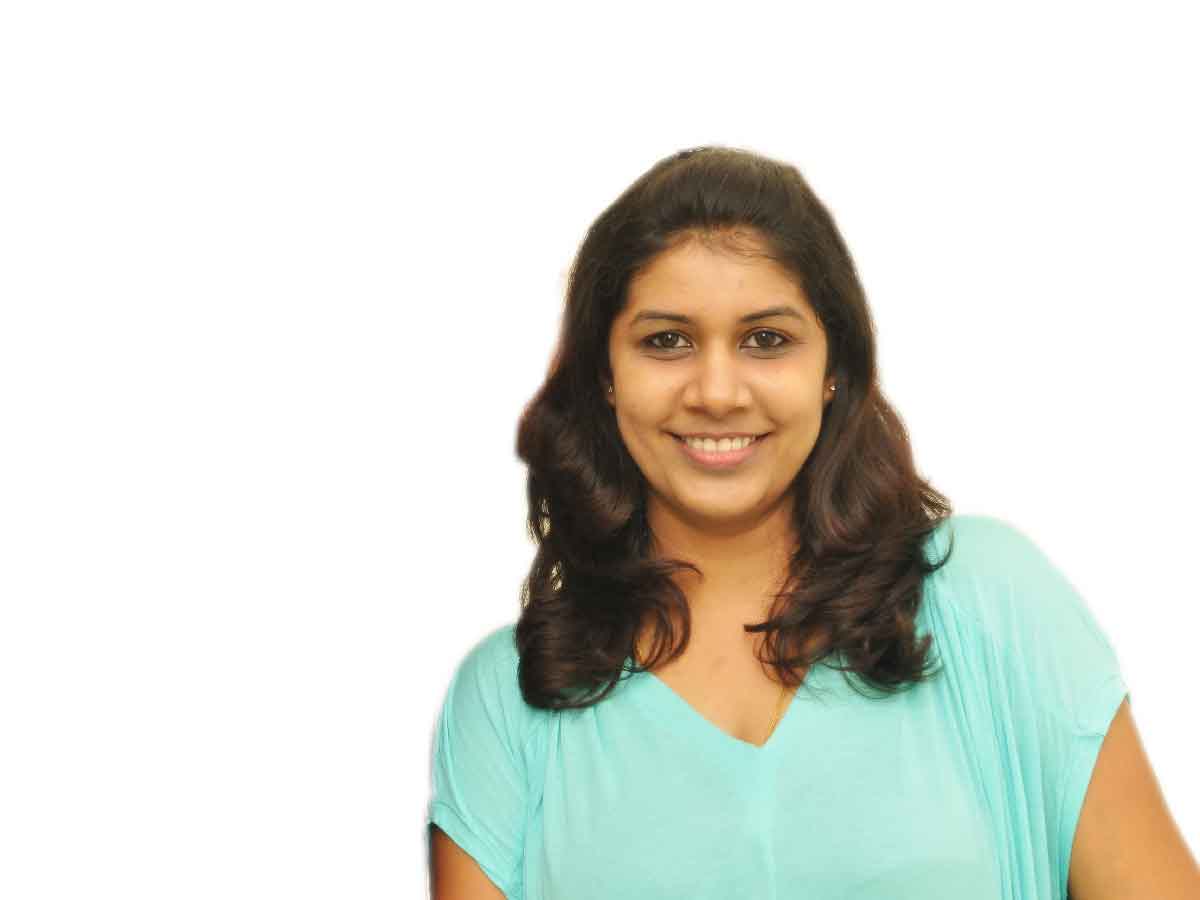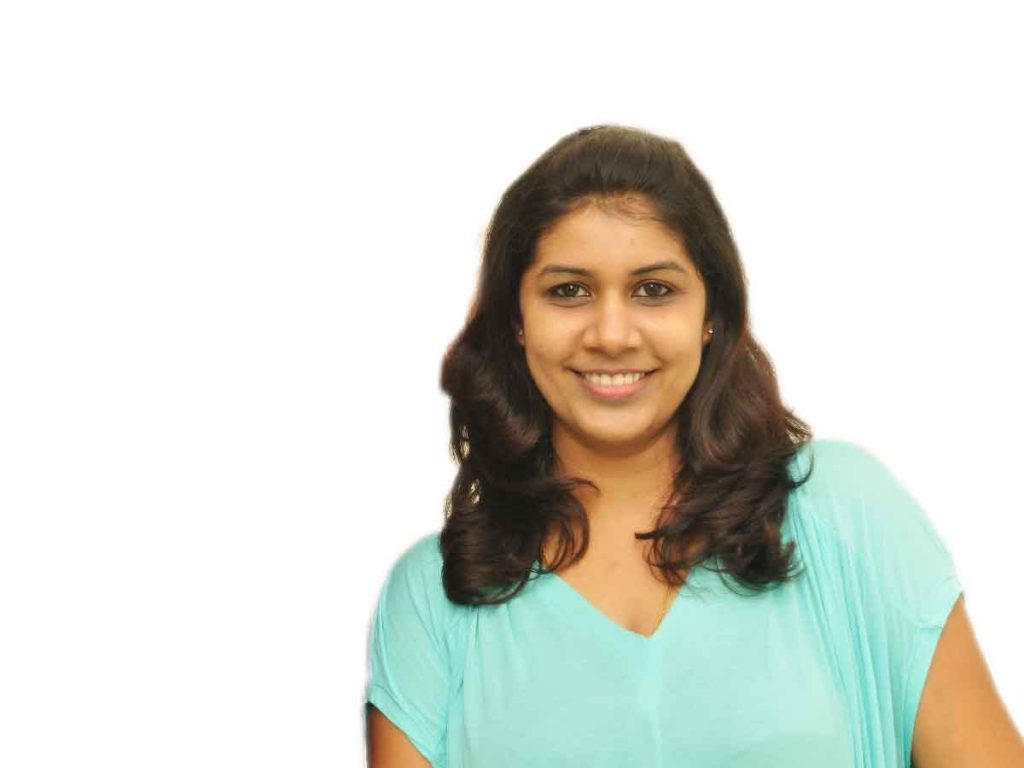 MC stands for Maghi Cookery Pvt Ltd. Maghi Ganesh is Kripa's son, now all of six years old. She didn't wait till he was in school to start this venture, though. Even before confronting this challenge, she was painfully aware of the unhealthy eating habits and lifestyles of most working citizens. As an initial trial, they started out by supplying about 2000 lunches free to various schools and corporates. They were immediately flooded with requests to take on breakfasts and snacks and dinners too. Never one to flinch at a challenge, Kripa smilingly undertook to do these . Aiding and advising her were Chef consultant Ramanan, and Dr Dharini Krishnan, well-known nutritionist, who is still actively involved in modifying and standardizing the recipes, based on customer feedback. "Dr Dharini advised me to combine health with taste, " says Kripa. Their diabetic meal is a big hit with several senior citizens, including her own in-laws.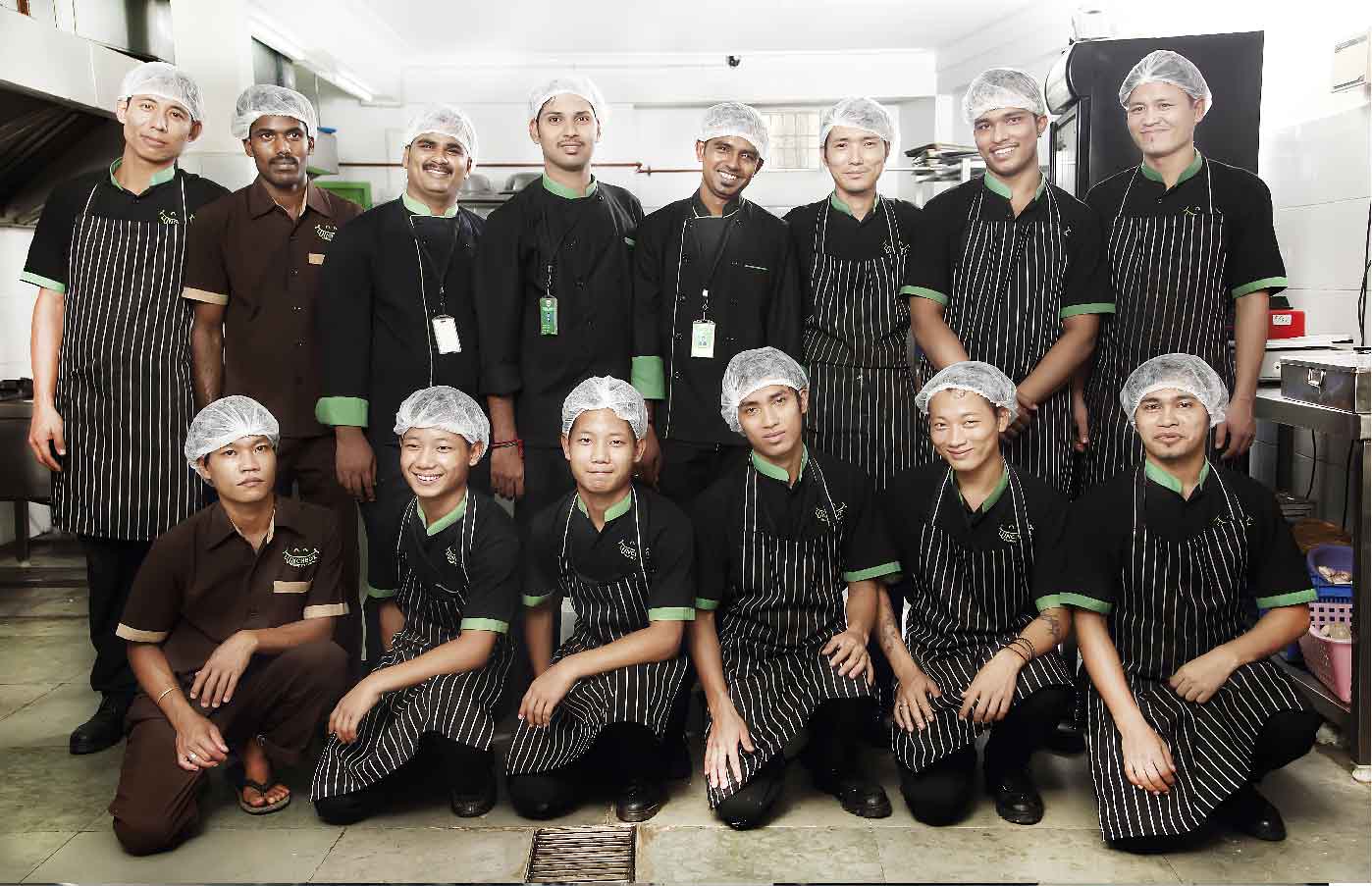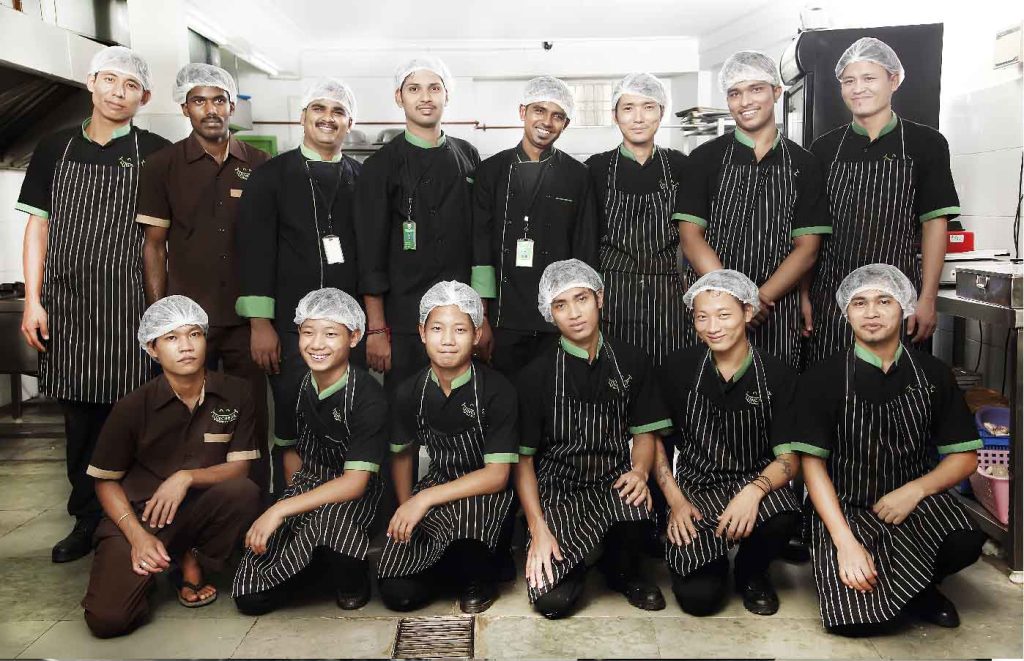 Yes, nods Kripa – Lunchbox supplies to her own household. The breakfast reaches her even before she leaves home in the morning. This ensures that she's able to rise at dawn and take her son to the YMCA for his tennis session, while she and Mayil play badminton or jog. After that, they send Maghi to school, and get to work.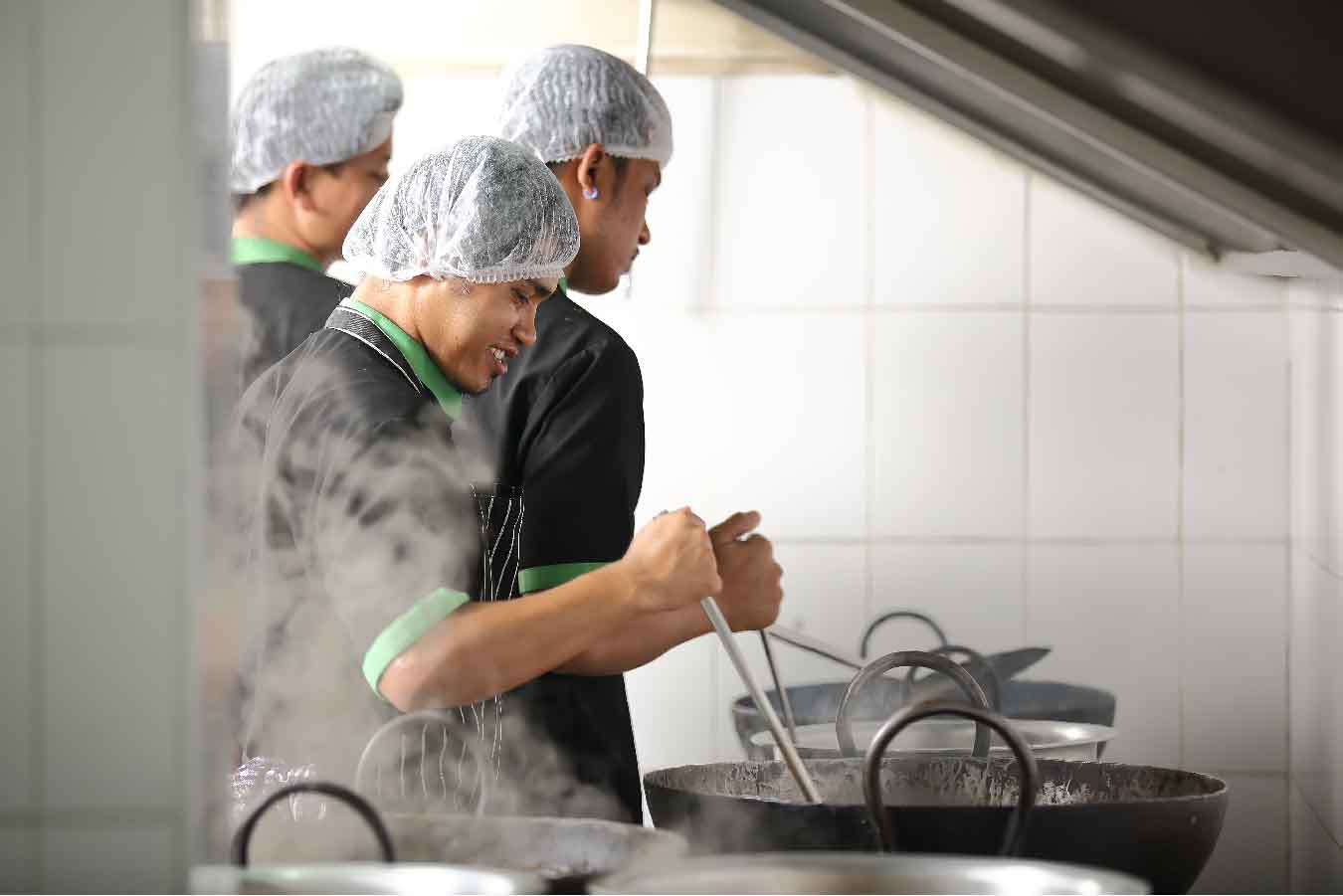 But the day at MC Lunchbox starts long before they actually arrive on the scene – at 2 am, to be precise. The five chefs who take up the morning shift, along with their many helpers, are actively stirring and tossing and whipping up the morning breakfasts, which leave the premises at 6 am. The lunches leave by 10 am, all attractively packed in leak-proof plates with individual containers, each section sealed off from the other. "We can't promise hot food, but we can promise healthy food, closest to home food, " says Janani.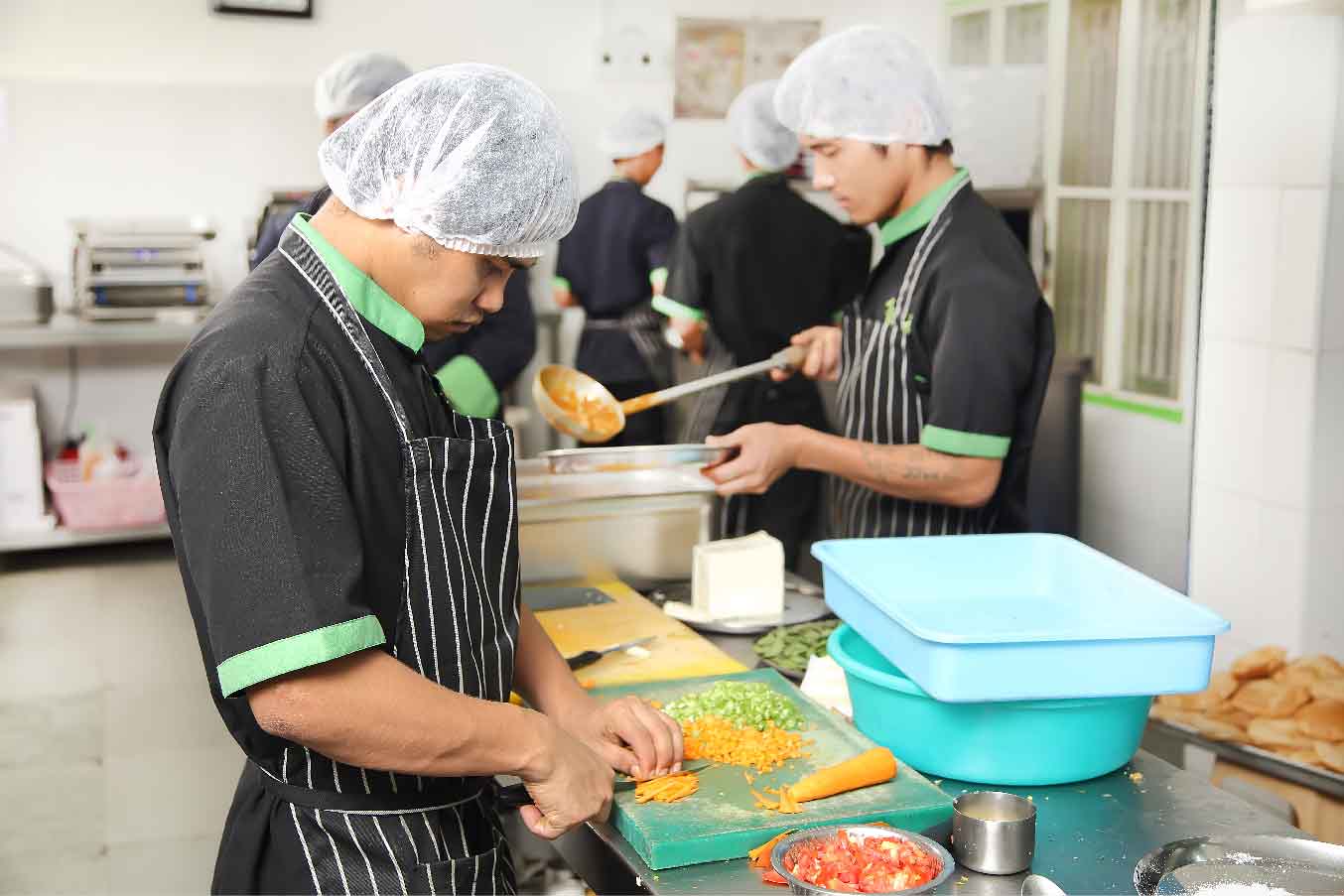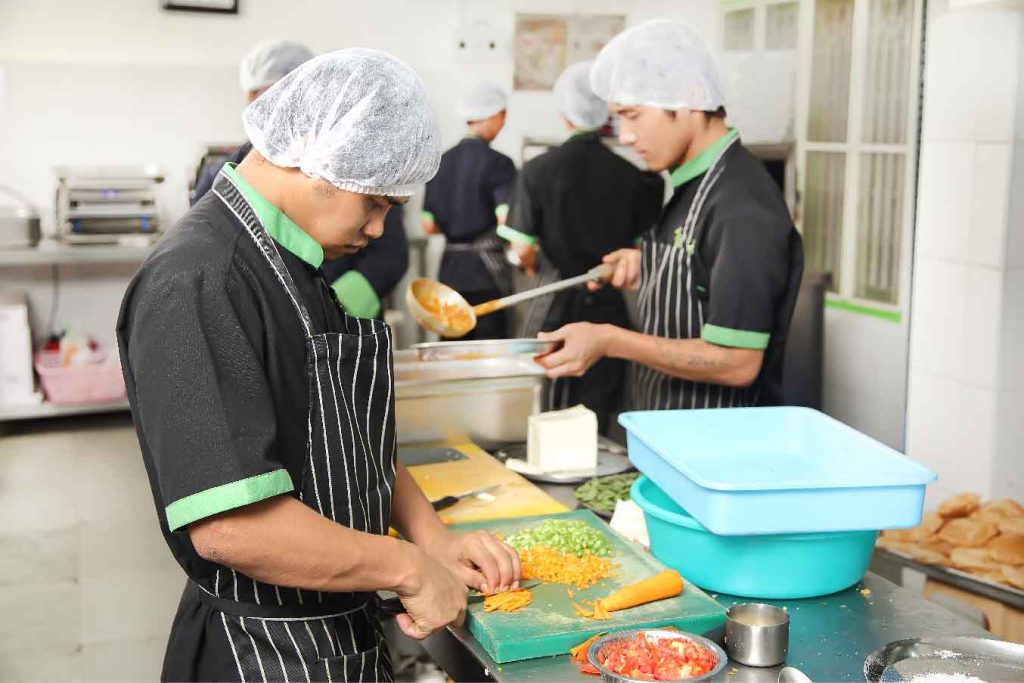 Apart from the regular orders, there are the retail orders too – a harried home-maker who wants just one lunch , or a busy professional who has an early meeting and needs only one breakfast . Closing time for taking such orders is 6 pm of the previous day for breakfast and lunch, and 12 noon of the same day for dinner. "We thus try to ensure zero wastage, " adds Janani. In other words, you can't just drop in and hope to pick up a quick meal on the go. Everything is pre-ordered, including the meals that we sampled – Mumbai Express, Indian Lunch, North Indian mini and International.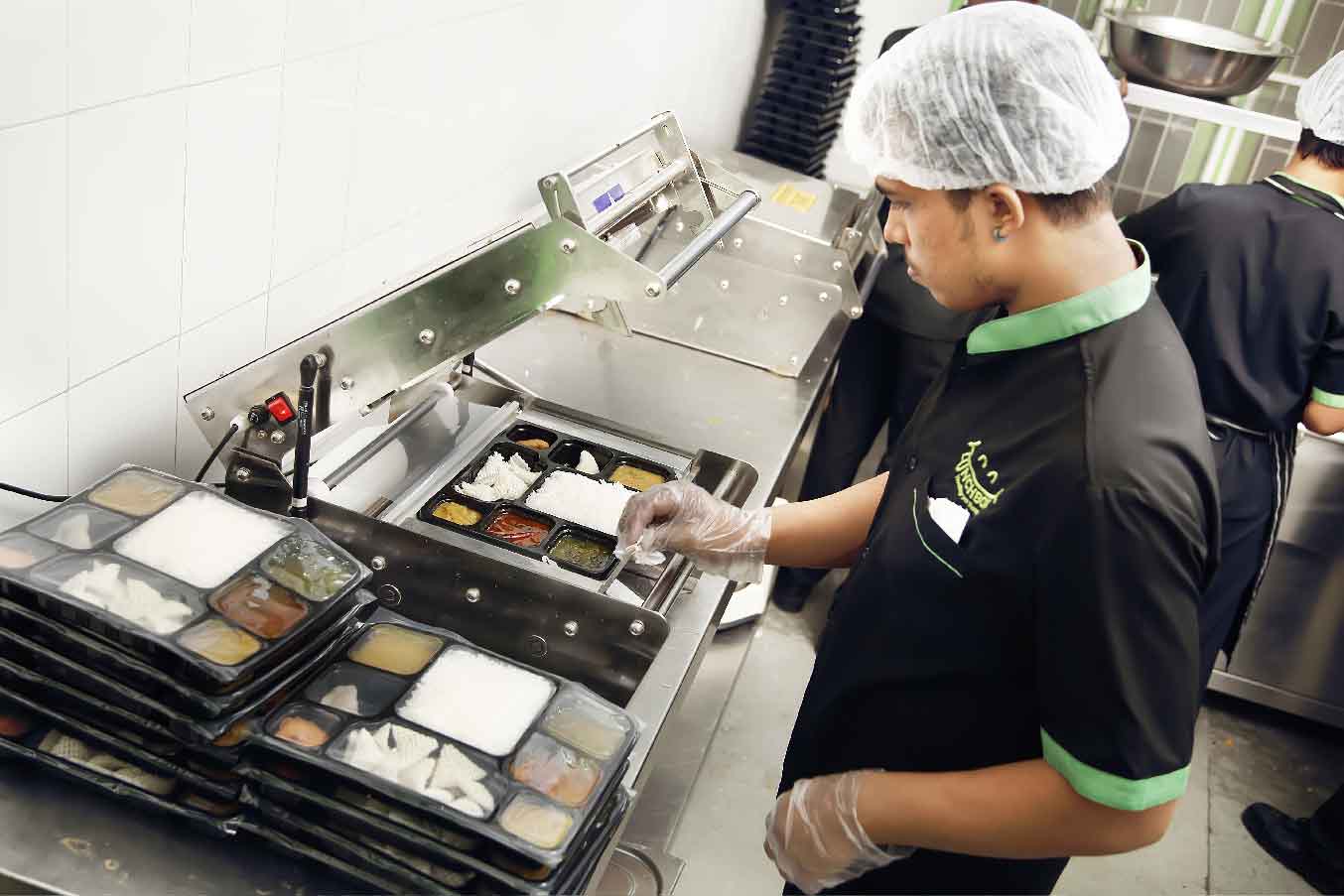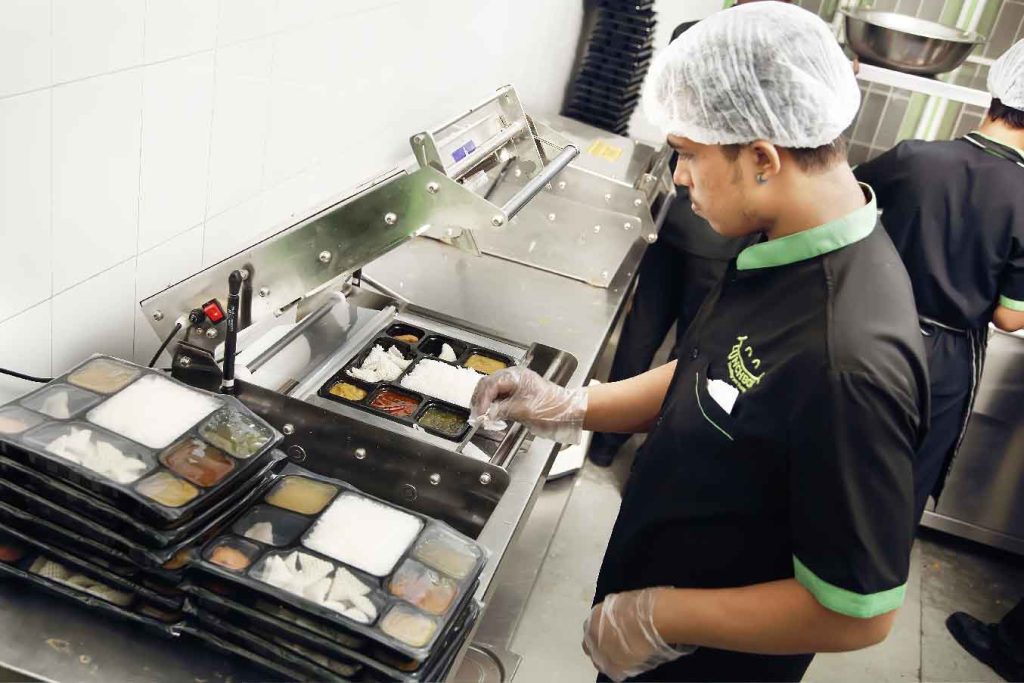 Mumbai Express, by far the most popular, comprises three rotis, foil-wrapped, with a sabji, a dal, steamed basmathi rice, sweet curd in a small individual cup, pickle and papads. The portions were just right, the rotis soft and succulent, ( not hard or soggy, as most packed ones are) and the tasty side-dishes uniformly moderate in terms of salt, spice and oil.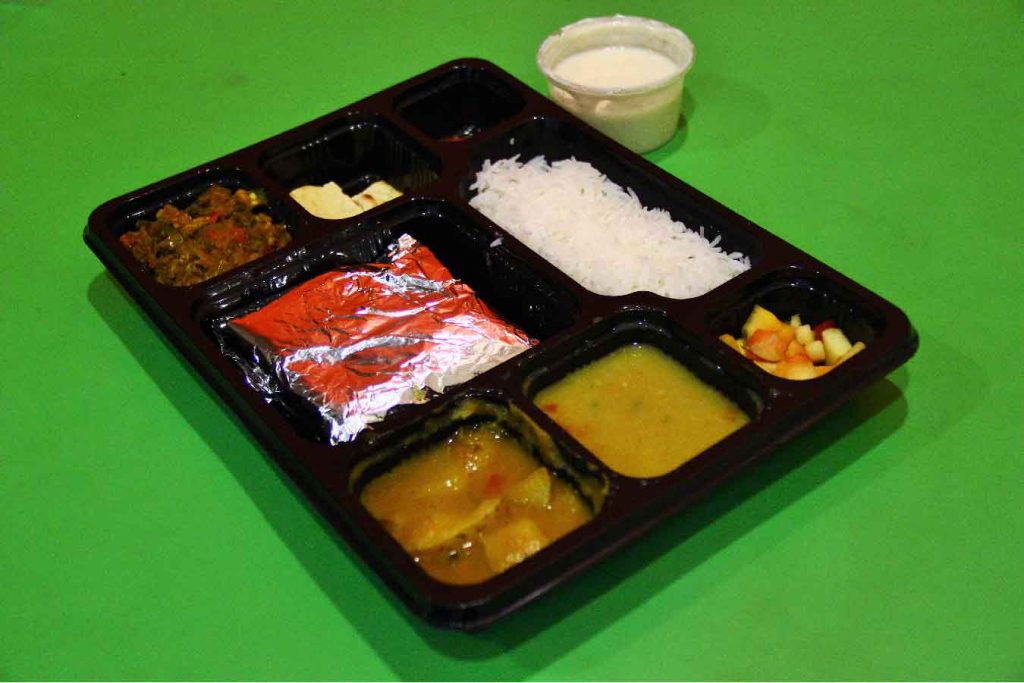 Indian Lunch, as differentiated from South Indian, includes one roti, two varieties of mixed rice, curd rice, two vegetable dishes, vathals, pickles and a sweet dish. The sabjis, the variety rices and the sweet dishes change regularly. What we got was sambar rice, fried rice and kesari. We felt particularly light after finishing the sambar rice, which is not the case after eating the same at most restaurants. The kesari too doesn't rely on bright colours; it tastes just as good plain.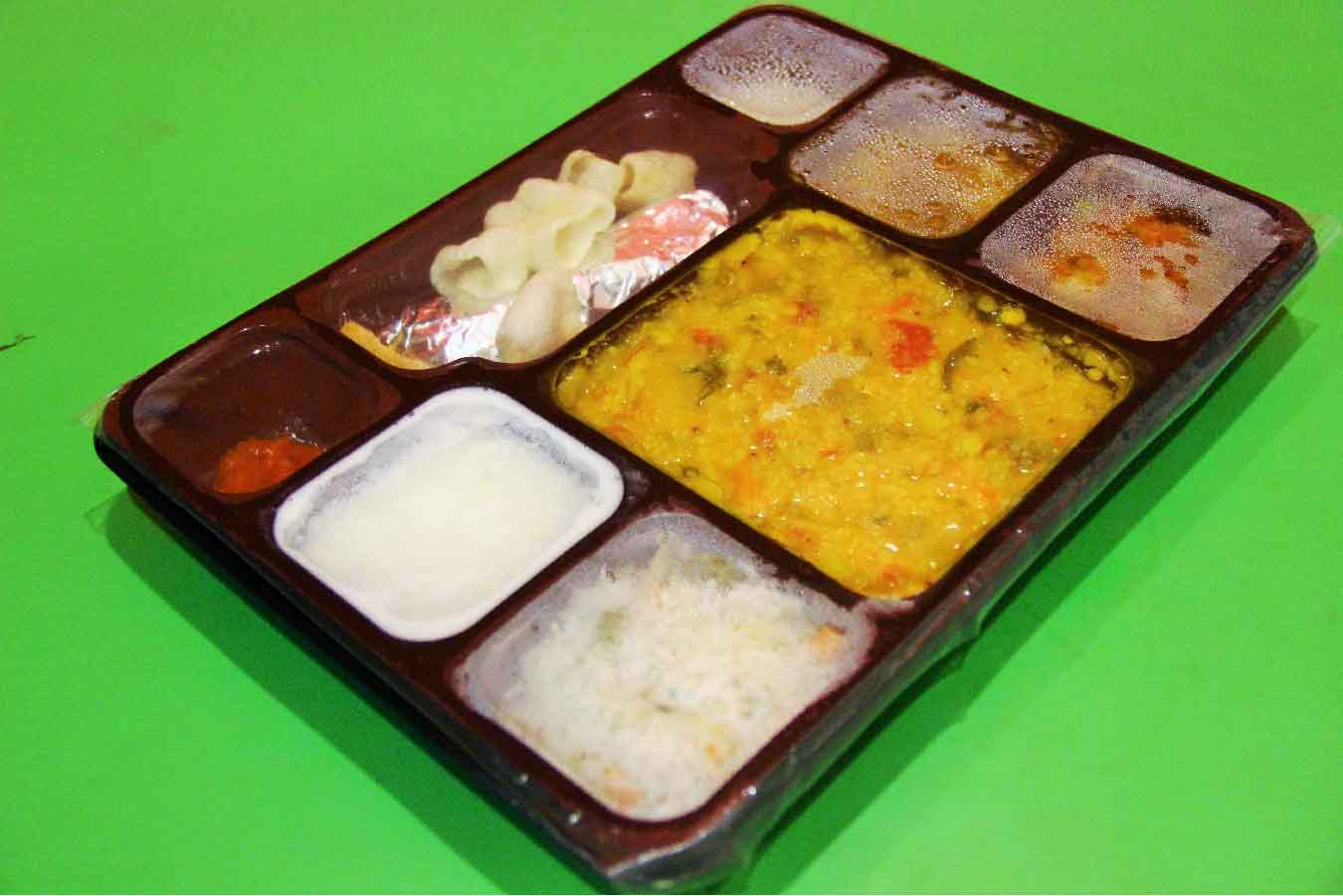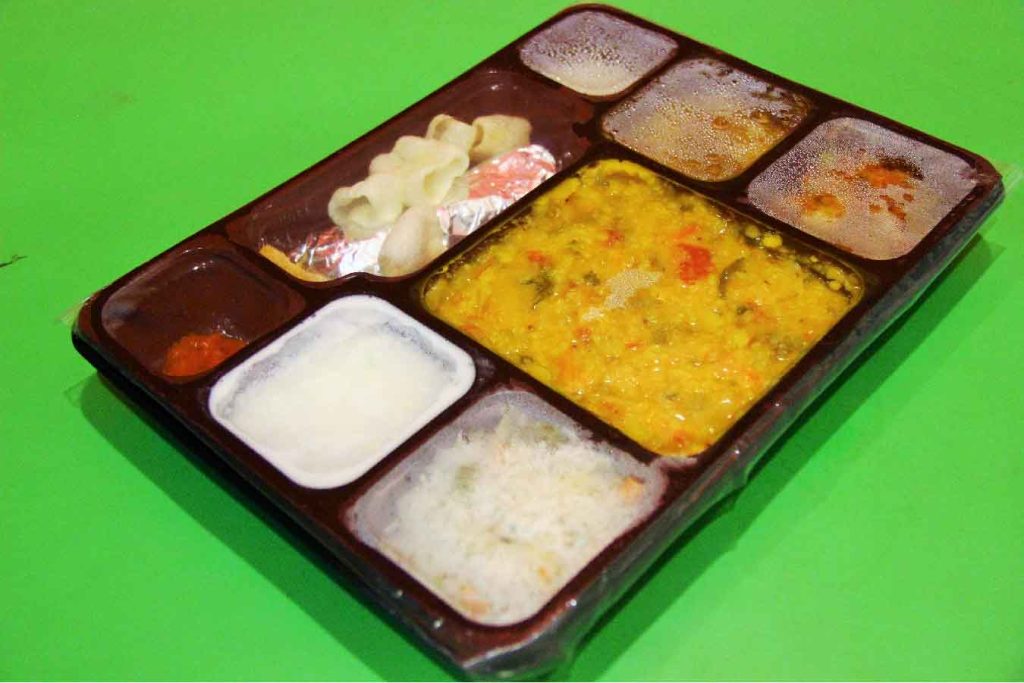 As for the North Indian Mini, one portion consists of three medium sized wraps, stuffed with a filling. We got a delectable one made of paneer and vegetables – this again is shuffled around to ensure that there's no monotony. This is a hit with most schoolkids, says Kripa.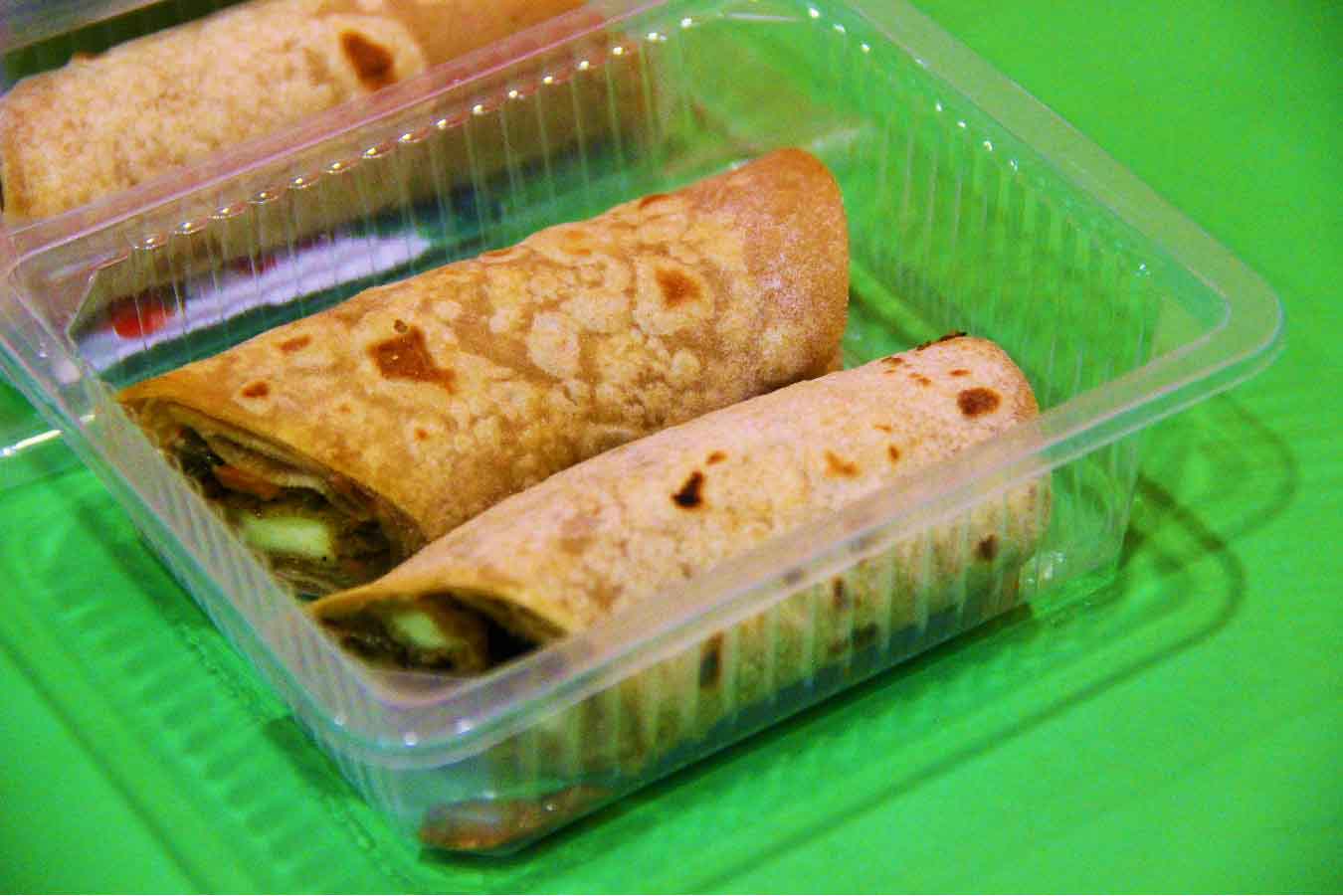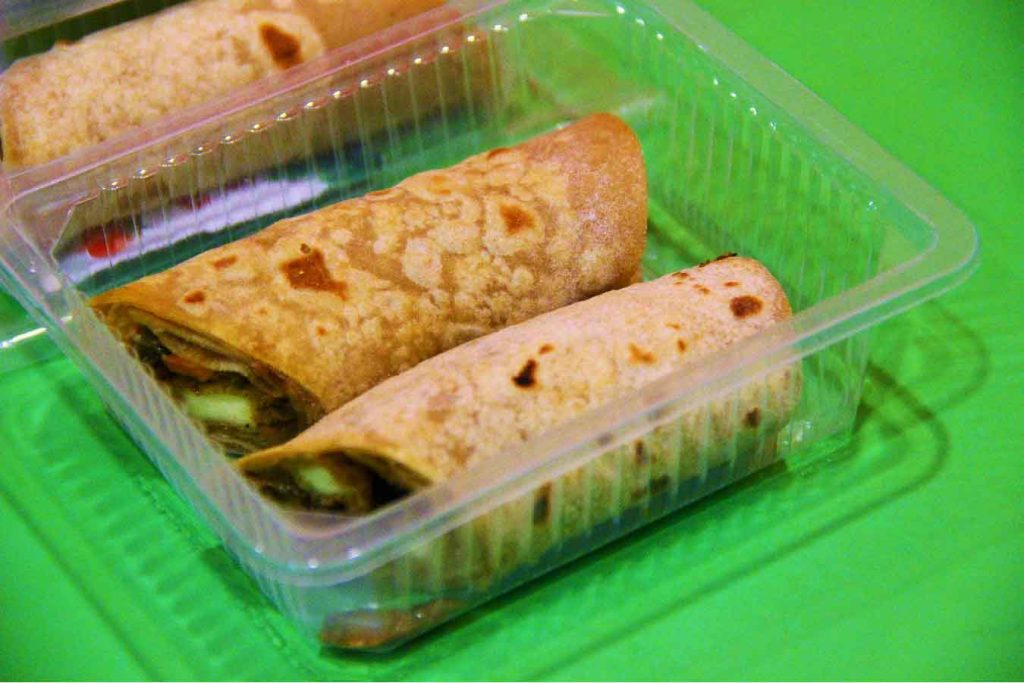 In the international section, we ate tossed baby potatoes, sauted in mixed spices and accompanied by a tangy tartar sauce dip. They get it just right.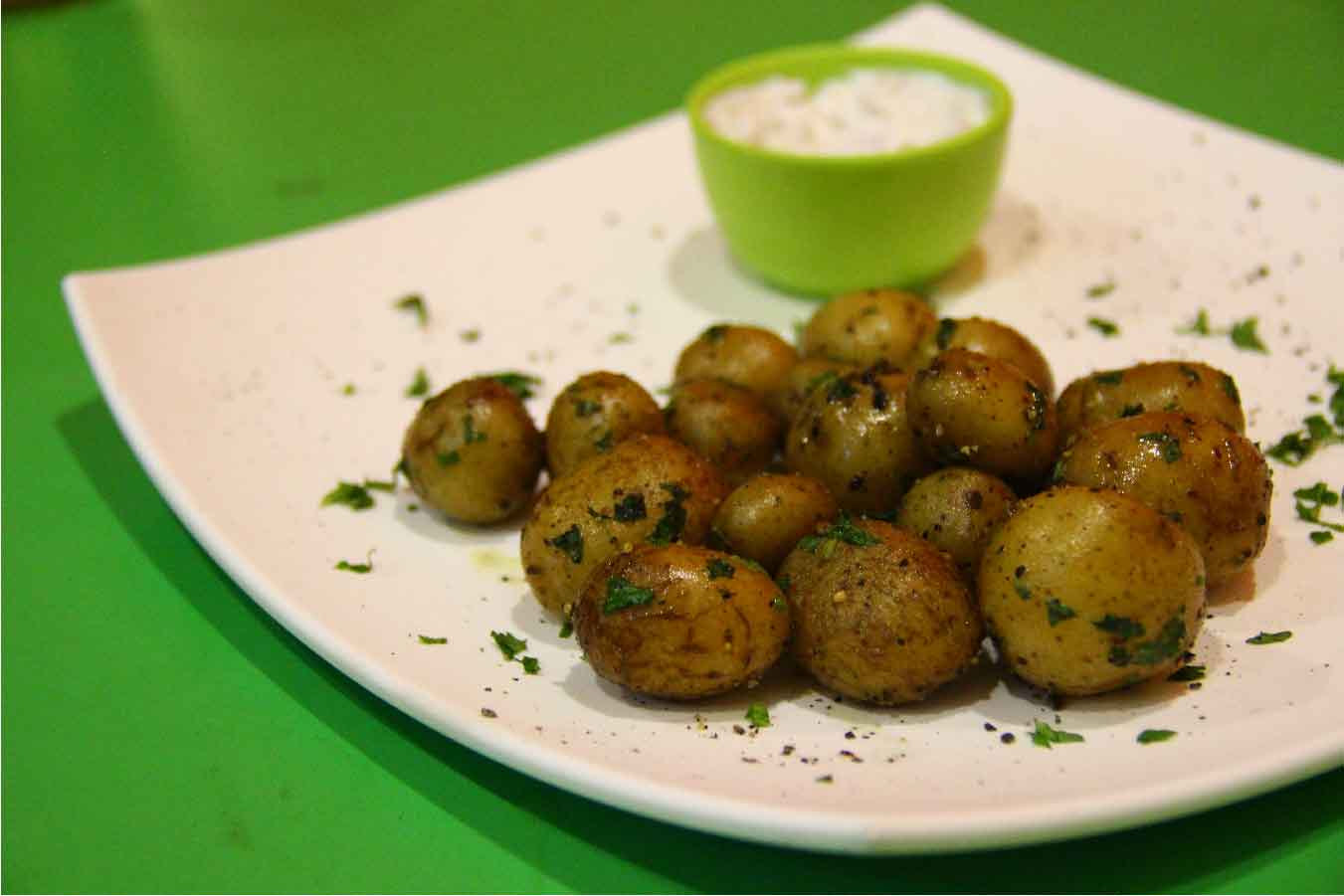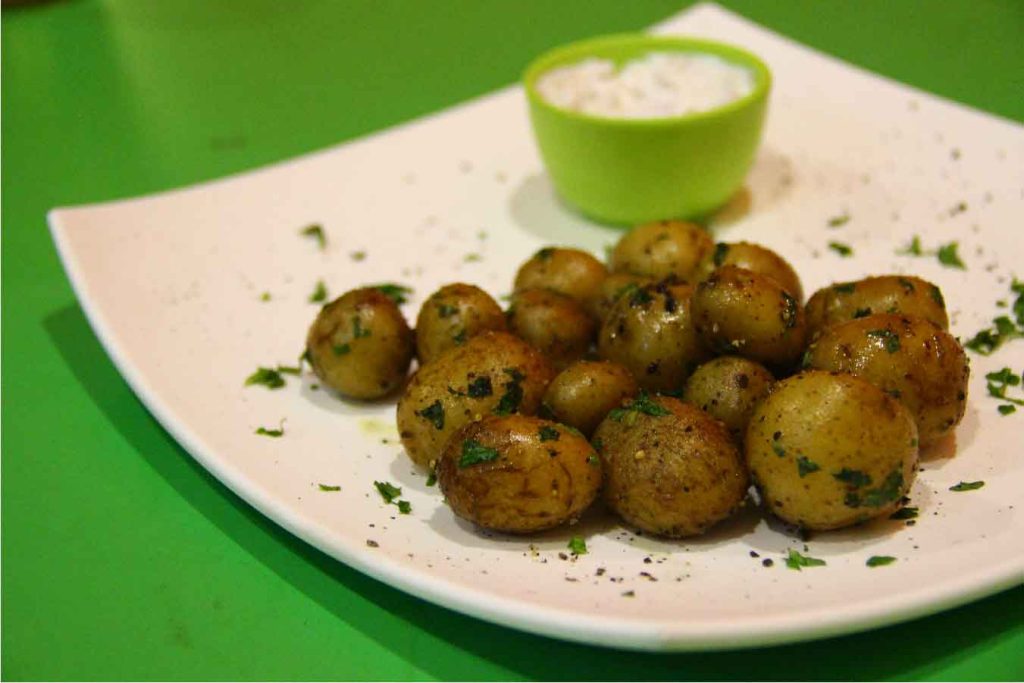 "For the school lunches, we present the parents with a variety of meal plans. The parents make the selection in advance for the entire month. The child's lunch is sent to the school, with his/her name written on the label. At the present moment, we're doing the school lunches for GM International school, and snacks for Alpha International, Tambaram." says Janani.
Quo Vadis?
Kripa, ever confident, is in talks for more funding so that they can expand to other areas in Chennai and to other cities. Making meals for one fussy child or spouse is hard enough, but in hundreds now, thousands tomorrow? Is it her cup of tea? ". We're confident that we can scale upwards without compromising on taste and quality. And when you love what you're doing, it doesn't seem like work. My in-laws and parents are my support system. Mayil is my stress-buster. Together, we can conquer any frontier," signs off Kripa with her trademark bright smile.