Mumbai's Dabbawalas And KFC India Tied Up To Launch KFC's Latest Product
If you were trolling Twitter yesterday you may have noticed the hashtag '#KFCBoxwalas' trending. What was that all about? Here's the answer – popular fast food chain KFC had tied up with Mumbai's legendary dabbawalas for a day in a unique marketing strategy.
Mumbai's Dabbawalas
Mumbai's dabbawalas have long been a subject of interest. Each day, using an incredible system of colours, dots and numbers they delivery over 150,000 dabbas across Mumbai.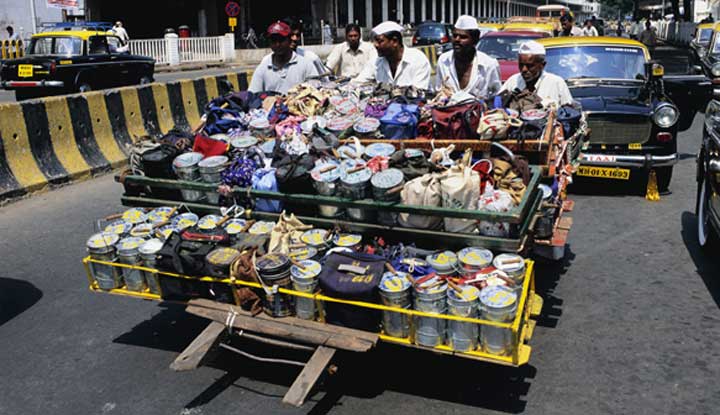 In the system, a dabbawala arrives at a particular residence (some food delivery companies also take advantage of them), picks up prepared food in a tiffin and carries these tiffins across the city, delivering them to various offices at lunch time. Watching the dabbawalas cart the tiffins across trains and in carts through Mumbai is an amazing sight that has fascinated locals, tourists and even international media.
The KFC Boxwalas
So what do dabbawalas have to do with KFC? Well, to promote their new 5-in-1 Meal Box, KFC tied up with Mumbai's dabbawalas to deliver the boxes on the day of their launch to influencers, food lovers and media. That's why #KFCBoxwalas was trending yesterday – take a look

https://twitter.com/vrsvno/status/714362858587291648
So cool, @KFC_India! The dabbawalas of #Mumbai surprised some people with their new 5-in-1 Meal Box. 🙂 #KFCBoxwalas pic.twitter.com/xA7uHwjfLW

— Taarini (@TaariniNB) March 28, 2016
https://twitter.com/chocolatygirl25/status/714357252350578689
Quite an amazing sight, is it not? Here's a little more about KFC's latest product:
The 5-In-1-Meal Box
The 5 in 1 meal box contains – as its name suggest – 5 of KFC's most popular products, the Hot & Crispy chicken, the Rice N Gravy, the Hot wings, a Pepsi and a Choco pie.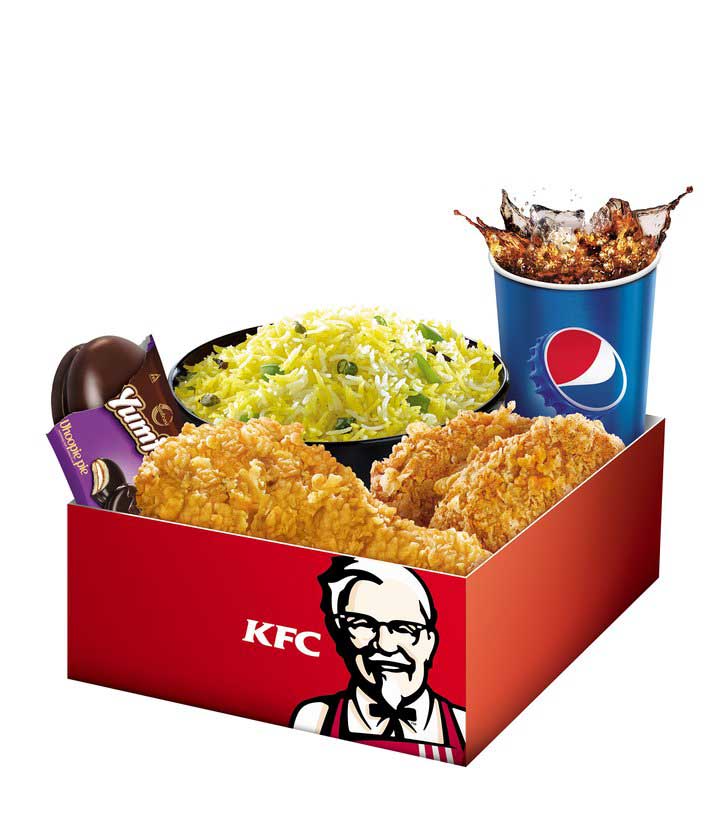 Along with the tie up with the dabbawalas, KFC ran a digital campaign to generate interest for the boxes, creating a 'Crack The Code' website, which invited consumers to try to unlock a mystery box which gave them the chance to win Bose Speakers, a Kindle, a Coolpad Note 3 and more prizes.
Commenting on the launch of the product, Lluis Ruiz Ribot, CMO, KFC India said, "At KFC, it has been our constant endeavour to offer customers craveable food at great value. The 5-in-1 Meal Box is a complete and delightful meal built on the principles of abundance, variety and value. The insight was simple – people want more in less! Our new offering is the 'perfect lunch meal' consumers can opt for and we are thrilled to launch it in association with Dabbawalas in Mumbai."
The box is now available across KFC stores in India at Rs. 149 – are you going to go and try one?