Mumbai's Much Loved Suzette Café Launches A Healthy Delivery Service: Suzette & Co
Health food lovers in Mumbai would definitely have heard of Suzette Creperie & Cafe which has outlets in Nariman Point, Powai and Bandra. A favourite destination for breakfasts, Suzette's menu includes homemade granola, crepes and a range of salads, sandwiches and croquets.


However, healthy eating shouldn't just be limited to a weekend brunch, right? Suzette recognised that busy Mumbaikar office goers may not be able to travel to their outlets across the city, and so introduced a new venture, Suzette & Co which will deliver healthy fare to select office hubs in the city.
Suzette Versus Suzette & Co
Launched in early January, Suzette & Co allows customers to order from a newly launched website – suzetteandco.in, which is separate from Suzette's original website.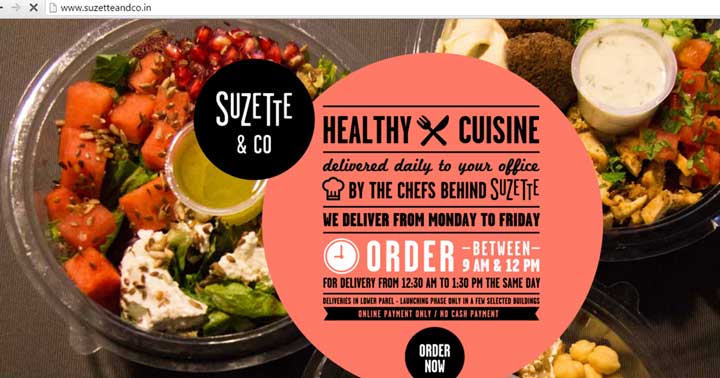 Additionally, Suzette & Co's menu is different from Suzette, with a focus on salads, soups, wraps, sandwiches and desserts. "The menu is different from Suzette (save for a few specials) and has significantly lower prices, but embodies the same philosophy of using top quality ingredients, healthy eating, traditional recipes and innovative flavour combinations," said Suzette's co-founder Jeremie Sabbagh to WhatsHot.in.
Healthy Food To Your Cabins
At present, the service is operating in the Lower Parel corporate hub. During its initial phases, it will only deliver to four complexes in this hub; Indiabulls Finance Center, One Indiabulls Center, Peninsula Business Park and Peninsula Corporate Park.
Customers who work at these buildings can place orders between 9 am and 12 pm (or pre-order for the next day). They'll receive their deliveries between 12:30 pm to 1:30 pm.
The menu is entirely health focused, and includes a mix of various super foods such as flax seeds, kale and quinoa. Next to each item on the menu is its calorie count.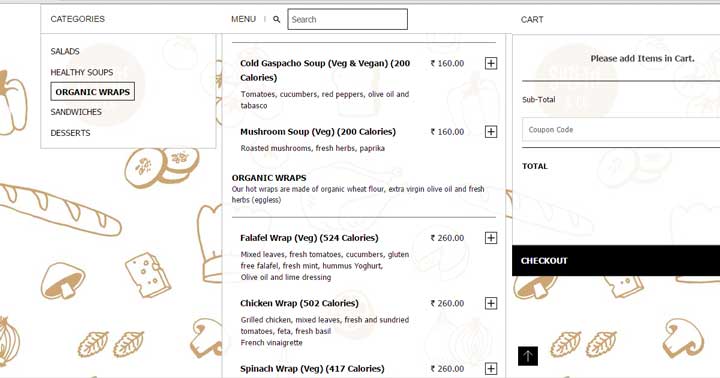 After wandering through the appealing dishes on the menu, all we can say is that we hope that they'll expand their delivery reach soon; it would make that healthy eating resolution so much easier!