5 Must-try Messes in Mylapore!
Rayars Mess-
Nestled on Arundale Street, inside a quiet by lane, teeming with scooters and clothes on jute strings, Rayar's mess has been there since 1935. It was started by Srinivasa Rao, who came from Vizhupuram, Karadipakkam to Madras to establish and grow his food business. Initally Rayar's cafe was rechristened and relocated, has been successfully run by the Rao family for over three generations. The place has earned a reputation for their gloriously fluffy idlis, notoriously crunchy vadas, frothy degree coffee, and the growing assortment of chutneys of pouring or chunky consistencies. There is no signage telling you where to find this but the hunting is so worth it!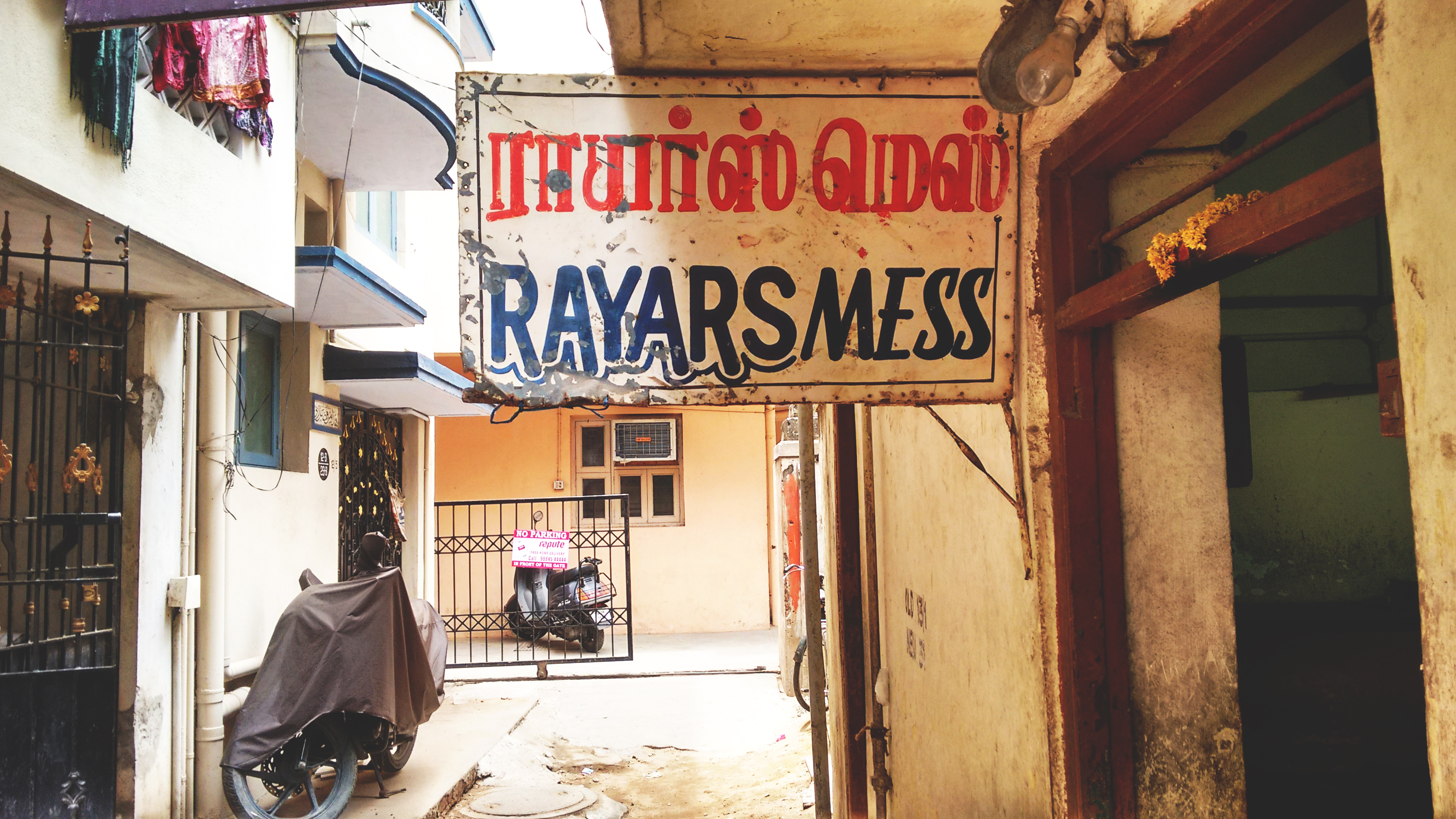 Mylai Karpagambal Mess-
Owned by Mr. Soundarajan on East Mada Street, this mess with its ghee-laden atmosphere is a go-to destination for people in Chennai. With servers swarming about with warm smiles and warmest-of-all plates of food, this place really makes the skimpiest of eaters groan in hunger. The smell of clarified butter is just everywhere and on everything. There are certain dishes you must try, like, Nei Vazhapu Adai, Molagathai Keerai Dosa, Nei Podi Masala Dosa, and Keerai Vada. The Sambar is brimming with lentils and the chutneys are packed with flavour. It is the only place in Mylapore that serves breakfast food throughout the day!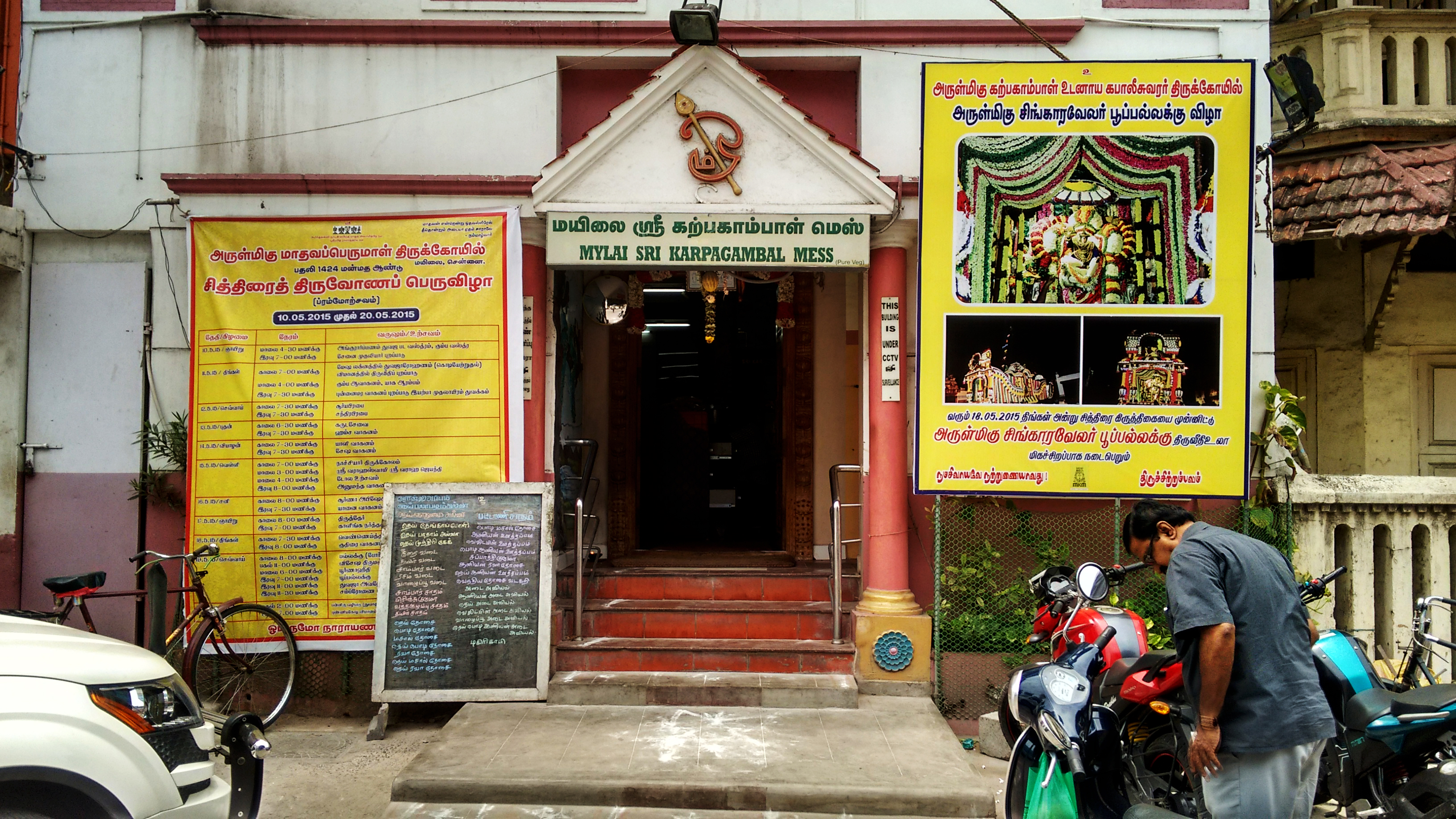 Maami's Mess-
Maami's and Mylapore go hand in hand. Vasantha Maami from Alvarkurichi had a plan- she wanted to quieten people's rumbling tummies and she successfully did so with her delicious food. Maami's mess on Pitchupillai Street sells authentic "Iyer aathu samayal" and is easy on the pockets. Their Thavalai Adai and Kozhukattais are brilliant. Here you can make your sundal and eat it too!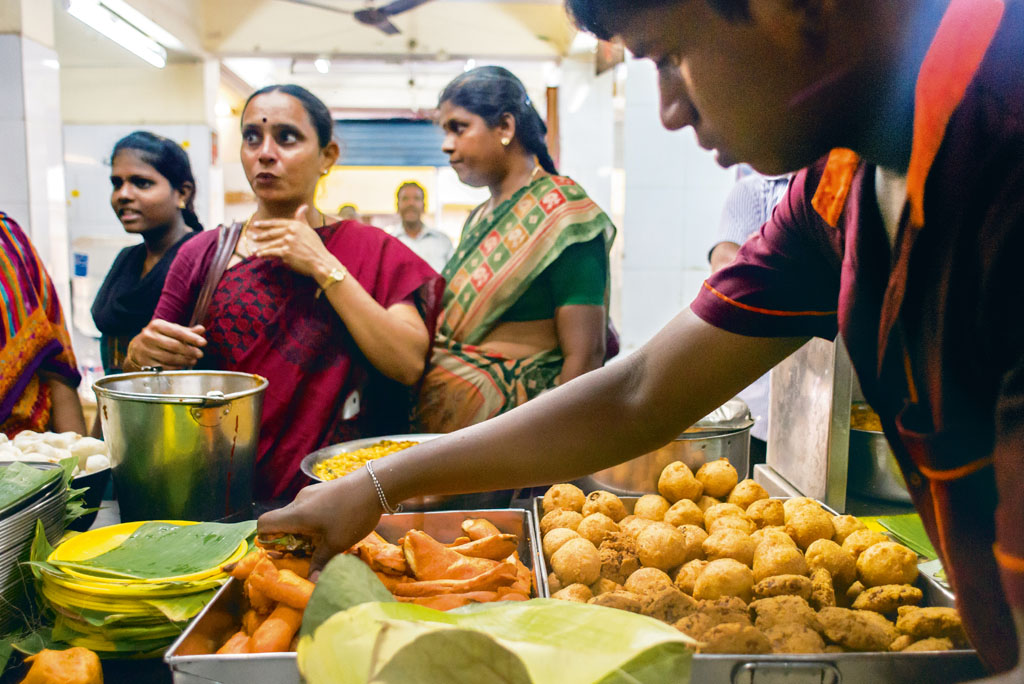 Kaalathi Newspaper Mart-
This place sells inarguably the best butter biscuits, Rosemilk, and Sodas. If you're looking to quench your thirst in this scalding hot weather then this is the place to go to. Battling the crowd to place your order is a mammoth task but it is hands down worth the wrestle. You will get multiple refills before you finally tell yourself enough!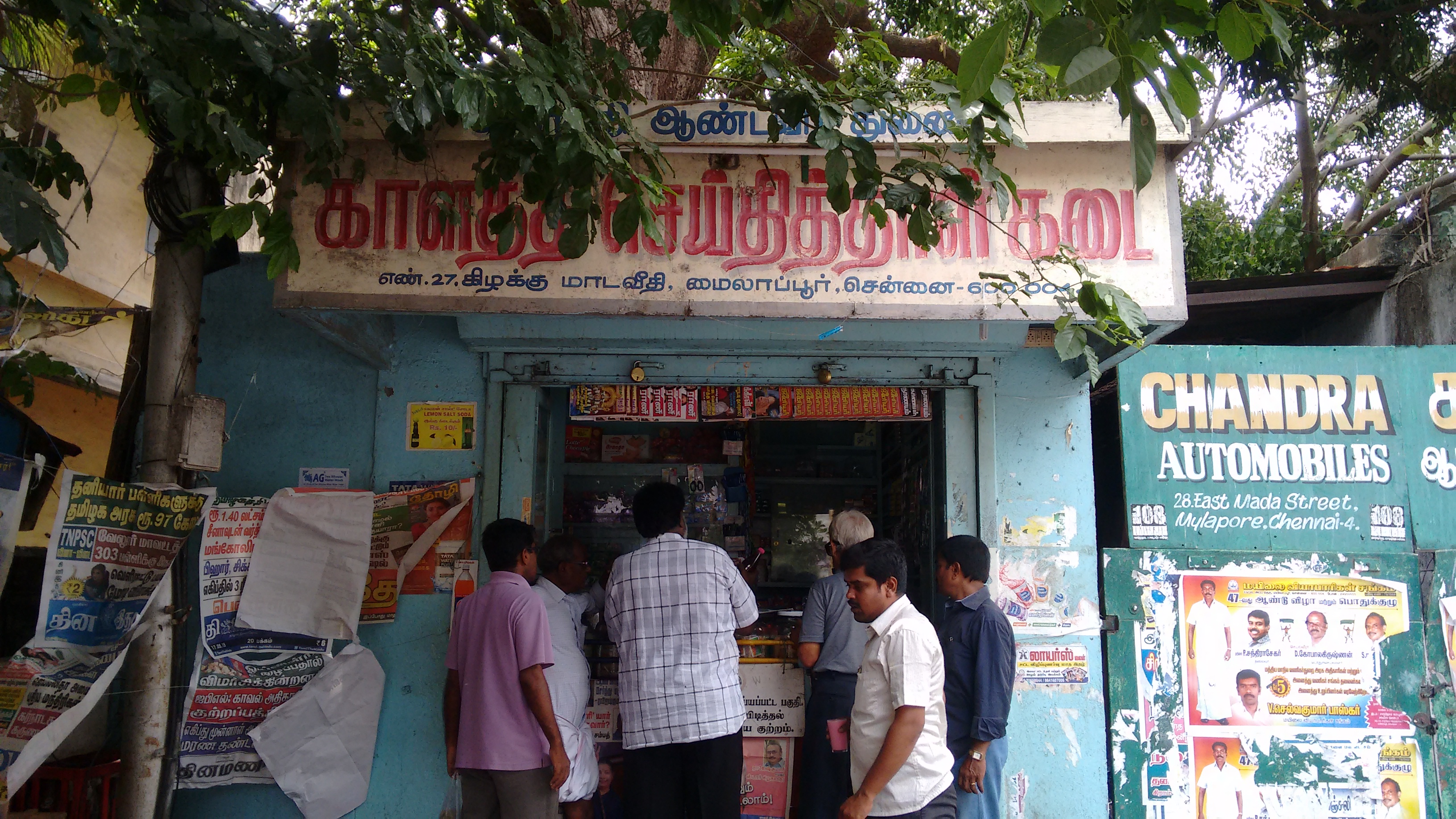 Jannal Kadai-
This place is super close to Kapaleeshwarar temple and the shop opens in perfect synchrony with the arising sun. As the name states, the food comes flying out of a window with grills. This place has fervent fans who will stop at nothing to get their breakfast fix. From the pious to the hippies, everyone in Mylapore has been here to get a plate full of dosas and vadas swimming on a mishmash pool of chutneys. You'll pay frequent visits to this place if you get to lay your hands on their food! YUM!