Namma Ooru Bengaluru: Masala Dosa At Vidhyarthi Bhavan
Masala Dosa is a staple in every good Bangaloreans diet. We absolutely cannot live without it and will travel to lengths to get it. I recall a trip to Chennai where I ate my dad's head off about how awful the dosas were there. I've even said on many occasions that I would rather live without pizza than without Masala Dosa (literally the easiest game of Would You Rather).
If you want to get a taste of the best traditional Masala Dosa in Bengaluru then you have to head over to Vidyarthi Bhavan in Gandhi Bazaar. This 100 percent vegetarian restaurant first opened its doors in 1943 in order to cater to two nearby schools. Presently they cater to the Dose cravings of Bengaluru from the common man to Chief Ministers!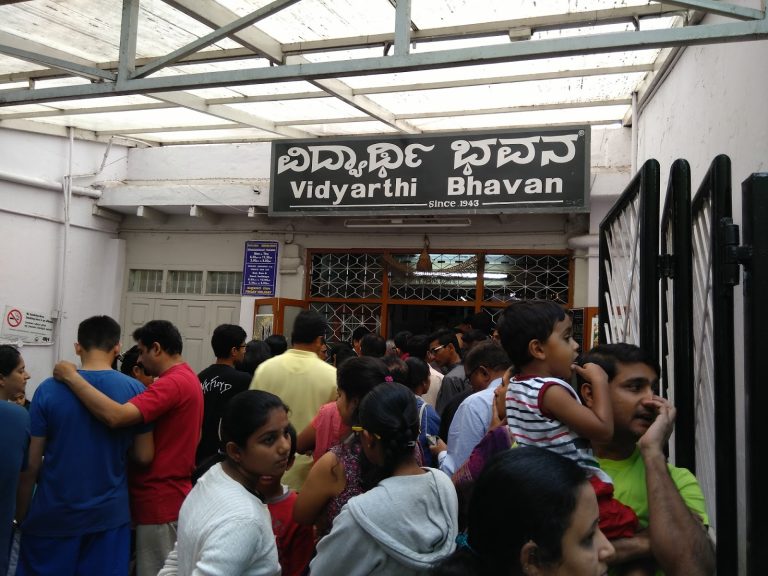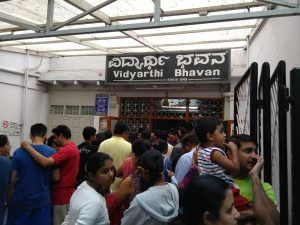 First things first; if you don't know where you're going you're probably going to get lost so Google Maps accordingly. Parking is also an issue so ditch the car and maybe take an auto to value the true Bengaluru experience (aka traffic jams). No matter what time you go, you'll usually have to wait for at least half and hour before you get seated so get there early.
Vidyarthi Bhavan has very specific timings and is closed every Friday, so don't head there then. Now on to their speciality, the Benne Masala Dose. Picture it, your first glimpse of a stack of dosas barrelling toward you. Its golden brown skin glimmering with a buttery sheen, your mouth watering in anticipation.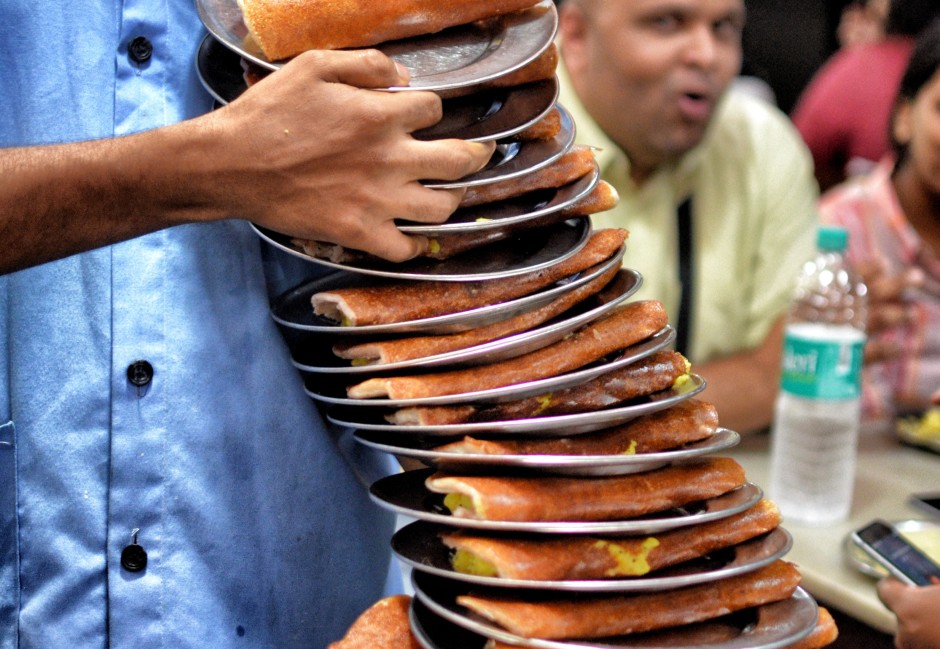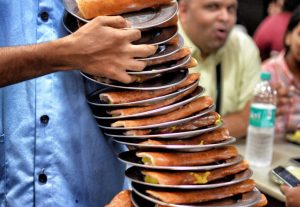 Note that this is the traditional way Masala Dosa is served so don't expect any sambar to go with your meal. Instead, dig into the generous helping of delicious coconut chutney! Vidyarthi Bhavan is oh, so, light on your pocket. The Masala Dosa is under 50 bucks and the always accompanied filter kaapi is a mere 15 Rupees.
All these new, snazzy fast food joints pale in comparison to the satisfaction of eating that crisp, neer-filled skin combined with that aloo sabzi and sweet coffee. Honestly, it's the best a woman (or man) can get.