A New McCafe Outlet in France Does Not Serve Burgers Or Fries
Your mind is not playing tricks on you, this is exactly what is happening. In a country where McDonald's has a strong presence with more than 1,300 franchised stores, their latest venue does not serve a single burger or fry. Instead, they opt to serve regular cafe fare.
The new Paris McCafe has forgone the usual McCafe menu and they've opted for dishes slightly more simple like club sandwiches, salads, soups and even macarons. The cafe is open all day from 7:30am to 10pm and they also serve coffee beans that are freshly ground to order. It still operates under the McCafe name, but once you're inside the cafe it seems that there's nothing to indicate that you are, in fact, at a McDonald's restaurant or subsidiary of any kind.
McDonald's success in France is quite amazing and according to reports, France is the second most profitable market for the brand following closely behind home country, United States. The McDonald's burgers are sold in 75% of the country's restaurants and is also the top-selling dish in 80% of these restaurants according to a recent study.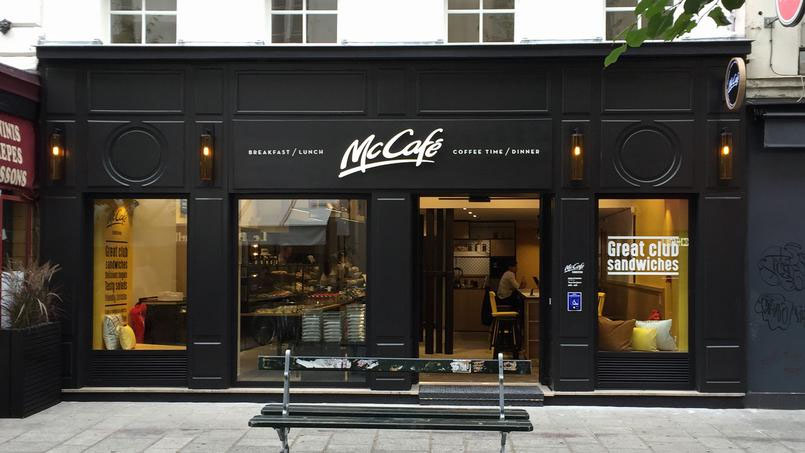 So why this sudden change?
Like everyone else, obviously McDonald's is also trying to change the game a little by introducing new products, processes and enticing the masses with a change and something new. New offerings and interesting twists on old products is always what wins with fans and customers everywhere. And that's exactly what is happening here. Plus, to bring in new customers, you have to provide something new and this new McCafe will probably do just that. When you promise sandwiches and macarons, even people who usually walk away from McDonald's might just be interested.
This isn't the first time that McDonald's has done this. They opened a healthy prototype in Australia called The Corner, where they served rice bowls, wraps, panini and even had a salad bar. It didn't do as well as they hoped, but maybe this new version will do the trick.