Odeon Sweets' Roof Caves Soon After Terrace Restaurants Were Sealed In CP
On Friday, the New Delhi Municipal Council (NDMC) sealed the terrace section of 21 major restaurants in Connaught Place, Delhi, and deemed them "illegal" following the collapse of a building roof in CP's C-Block area. Not over a day after the restaurants were sealed, yet another restaurant's open-air rooftop wing caved and came crashing down on Saturday night.
The incident happened at around 9.15pm at Odeon Sweets, located at L Block in the middle circle of CP, adjacent to the Odeon theatre. Situated next to Unplugged Courtyard, the shop had been locked for some time. No one was harmed despite being the peak party hour in the vicinity, with crowds gathering up inside the restaurant. The management was quick in evacuating the space and courtesy NDMC's latest seal, the rooftop above the store, too, was unoccupied.
"We have nothing to do with the collapsed ceiling that was next door. It is part of a vacant property, locked by the landlord for over a decade," the general manager of Unplugged Courtyard said.
Officials of the NDMC, fire services and police reached the spot by 10.20 pm and broke open the locks of the shop. "Initially, we could not recognise the spot since it was dark. We saw a portion of the shutter bulging out. We broke open the lock and saw the debris inside. Some construction to strengthen the structure had taken place recently, but it had been done to provide additional support to the ceiling," a senior fire department official said.
Further, an NDMC official said, 'the incident took place at L block in the middle circle. The roof had been sealed on February 3 by the NDMC, due to which a disaster was averted. The lower portion of the building, where the ceiling collapsed, was unoccupied. There was no board, but it was found to belong to Odeon Sweets. Had people been occupying the shop, it might have led to casualties."
This second instance comes within 10 days of the first mishap that left a major chunk of the C-block roof in rubbles, quadrupling the number of alarming concerns about the safety of these buildings in Central Delhi.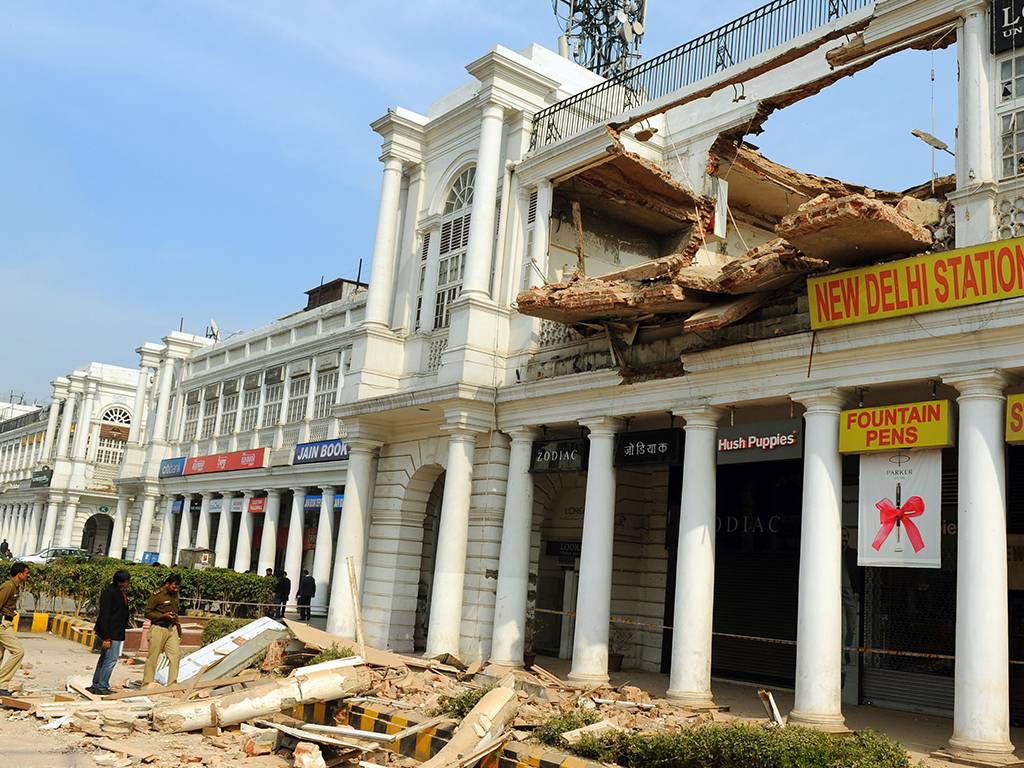 Addressing the issue, Vikram Badhwar, secretary of the New Delhi Traders' Association, said, "Owners are willing to rectify the structures but since the buildings are old, heritage committees are involved and approvals have to be sought. This takes time."