It's Officially Binge Season In Delhi With This Newly Opened Café
Perched atop one of South Extension's market buildings is the vicinity's latest eating joint, The Branch Café. The eatery stands a tad juxtaposed with its neighbours that mostly include up-market design stores or branded showrooms. Not known specifically for its restaurants, a prima and proper sit down café is just what this Delhi locality needed.
Vibe & Dine
Doused in shades of green, white, and brown, the café welcomes with a soothing ambience and a relaxing vibe. The décor is simple yet chic, with plush wooden chairs, comfy sofas, and window side arm rests waiting to be rested upon.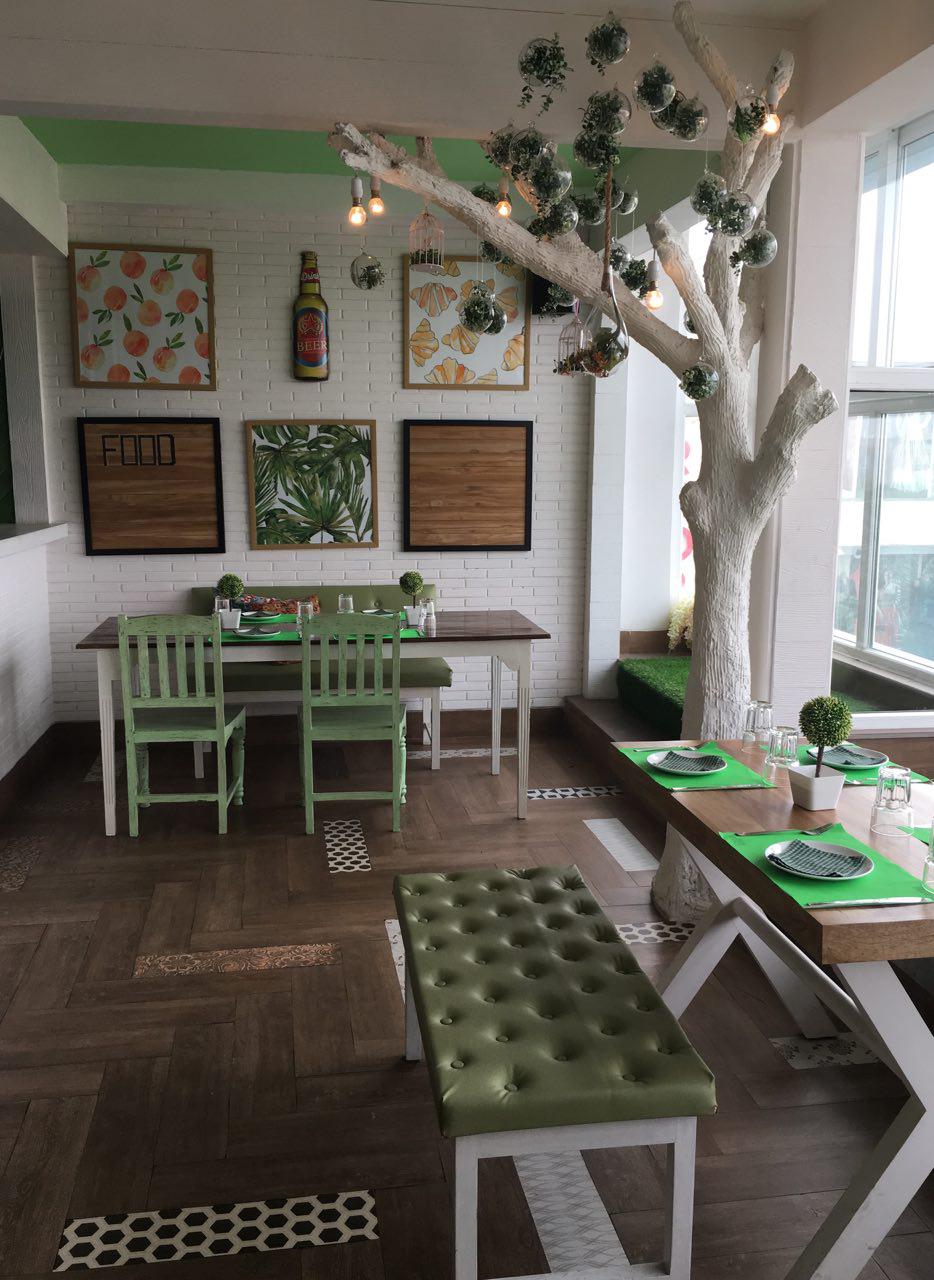 Clearly, the space draws inspiration from gardens and green patches that make for a significant part of The Branch's theme and color palette. The walls and tables are adorned with backlit trees, handing flower pots, mini ferns, and quirky wall hangings.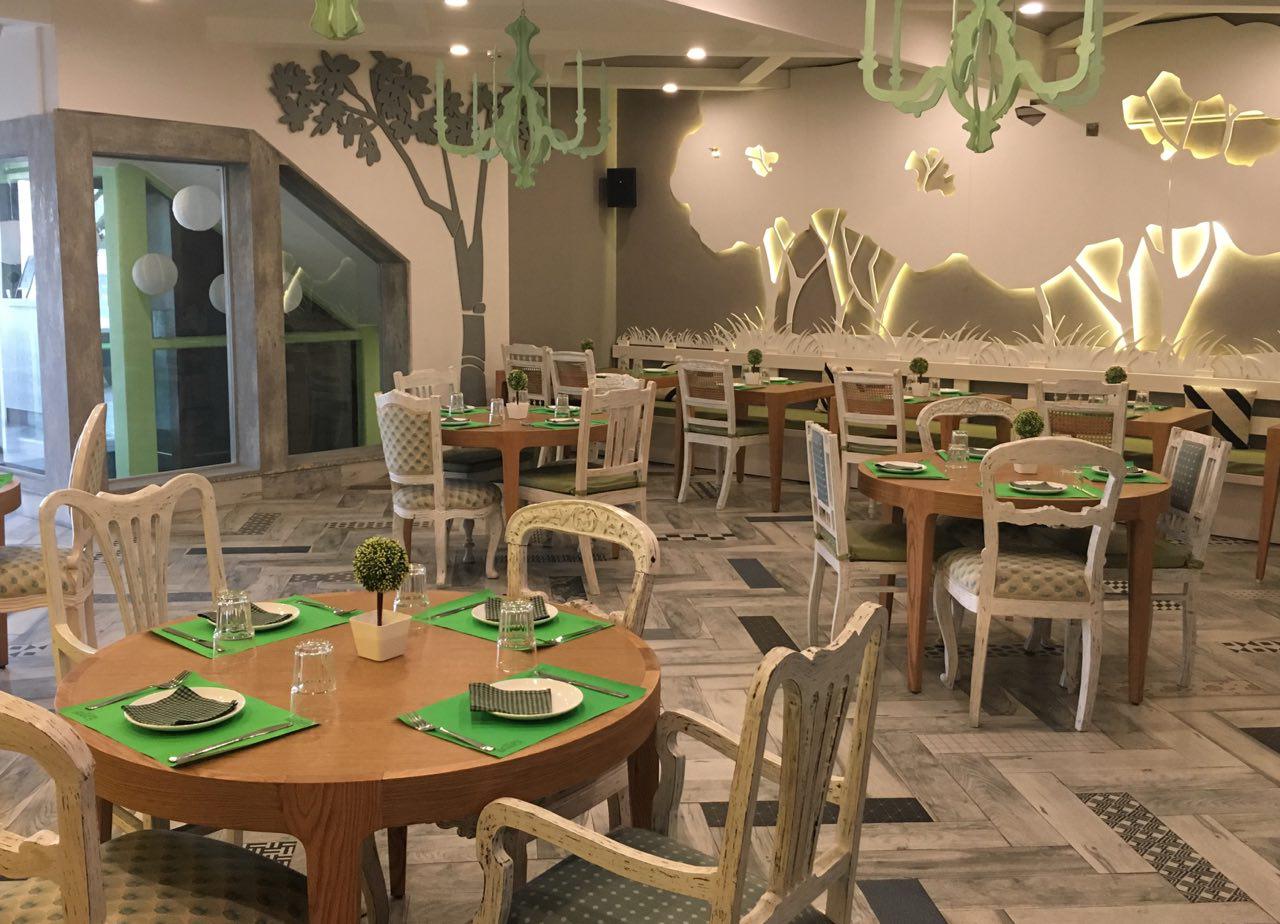 A pleasantly well-lit space, the café is ideal for avid Instagrammers looking for a great background, lighting, and food. Speaking of, the menu is an appetising amalgam of Continental, Mexican, Cafe, Italian, and North Indian grubs. Apart from the quintessential sandwiches, pastas, and salads, this café delights with some truly innovative offerings like phulka tacos, cheese bags, mushroom cappuccino, and more.
The Branch states the use of only the freshest and locally sourced ingredients to whip up their spread. And we had the pleasure of sinking our hooks in to some of these delish offerings. Here's what we thought.
What We Had:
Mushroom Cappuccino
No, this was not a mushroom flavoured coffee drink (because we weren't dining in Hell). The Mushroom Cappuccino is a thick and creamy – and rather foamy, may we add – mushroom soup that should be you go-to order this winter. Served in a tall glass with a side of garlic bread, this dish was as innovative as it was delicious.
Baby Spinach Beet
A healthy and flavoursome salad, the baby spinach beet brought together sweet and savoury flavours with fresh baby spinach and chunks of beetroot tossed in a sweet balsamic reduction. If a sugar-salt blend is your thing then we recommend this salad.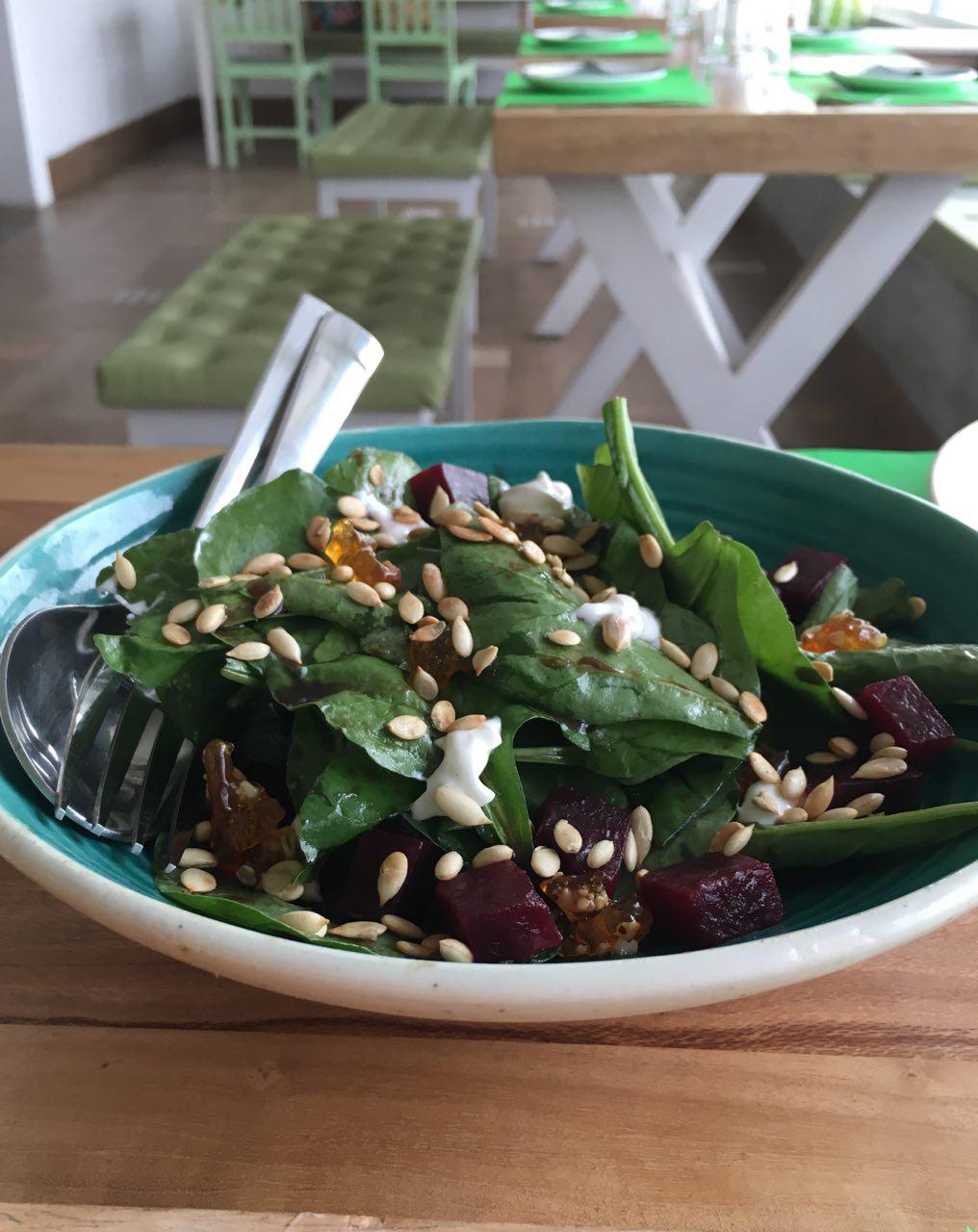 Foam Batter Fish Finger Phulka Tacos
Honestly, we were a little apprehensive of hard taco shells being replaced by the relatively softer phulkas. But the restaurant managed to pull off this feat by rolling out a shell that was made with wheat and flour and was thicker than the regular roti. The taco stuffing was truly decadent, to say the least. The batter fried fish mixed with shredded greens, caramelized onions, and red cabbage made for a very balanced taco. Served with salsa and sour cream dips, this East meets Wild Wild West was easily our favourite.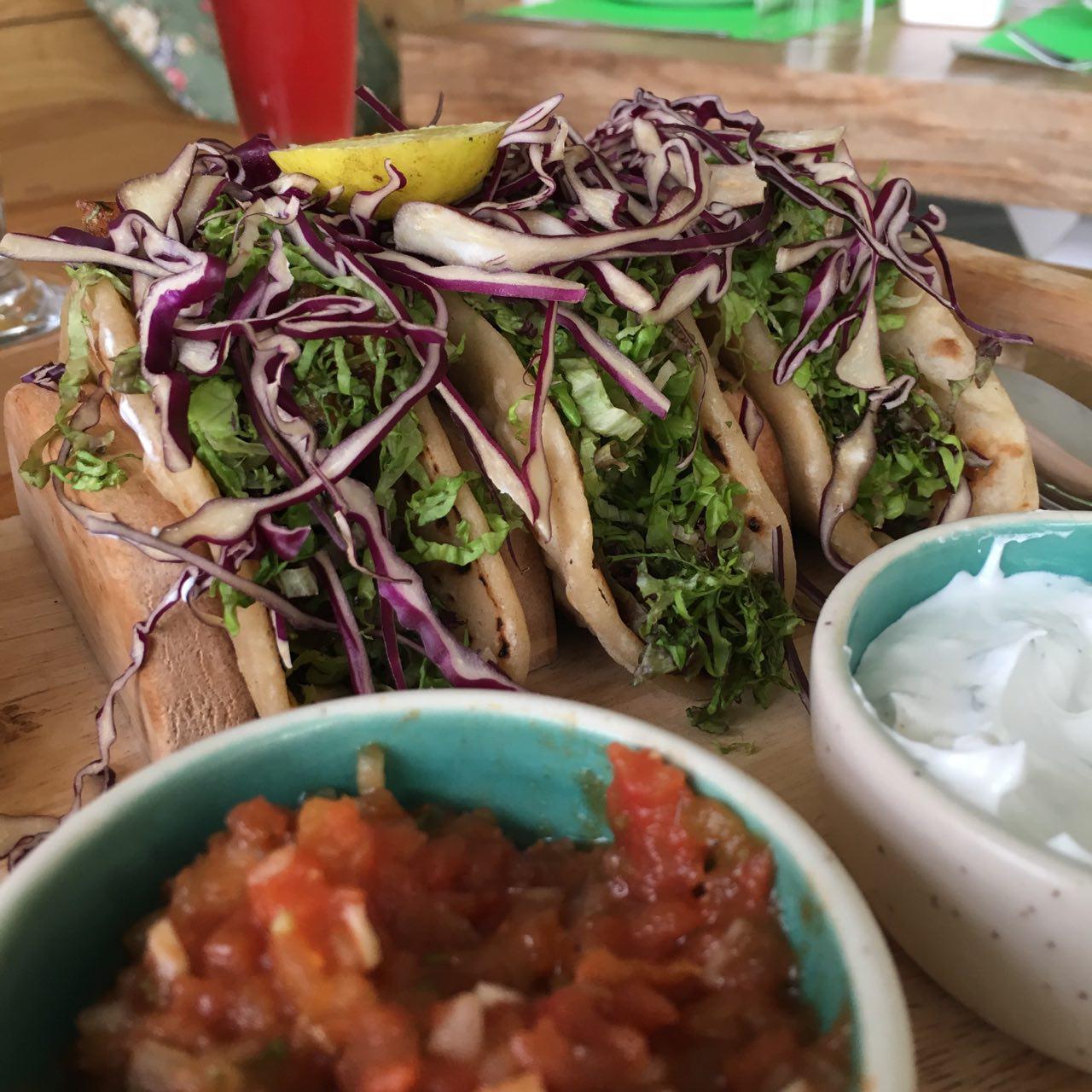 Bacon Wrapped Chicken
The only thing better than succulent stuffed chicken breast cooked to perfection is bacon wrapped chicken breast cooked to perfection. Served on a bed of creamy potato mash and with some sautéed veggies with a side of pungent mustard dressing, the pig and the chicken took our breath away!
In conclusion, we'd like to congratulate the café for putting together a rather refreshing space and that too just in time for party season. The Branch Café seems promising and with that extensive food menu, we don't see why it won't be drawing Delhi's prime young crowd very soon!