Open Letter Asks Amitabh Bachchan To Step Down As "High Sugar Product" Horlicks' Brand Ambassador
Citing reasons such as "false health claims", an open letter by health advocacy group, Nutrition Advocacy in Public Interest (NAPi), has urged Bollywood actor Amitabh Bachchan, who is easily one of the most influential names in India, to step down as the brand ambassador of GSK Consumer Healthcare's, Horlicks. Post the announcement, the actor took to social media to announce the association.
T 2823 –
I am taking the 1st step by joining the biggest movement to fight malnutrition @MissionPoshan, @Network18Group and @Horlicks_india to support India's Rashtriya Poshan Abhiyaan @MissionPoshan @narendramodi @Manekagandhibjp @NITIAayog @amitabhk87​@PoshanAbhiyaan. pic.twitter.com/pccGBO1CTj

— Amitabh Bachchan (@SrBachchan) May 31, 2018
False Claims & Health Hazards
The letter, which bluntly asks the 102 Not Out star to dissociate with the brand, highlights the fact that "Horlicks is a high-sugar product" and that certain claims made by the product's ads are false and not scientifically backed either. "100 gram of a popularly advertised pack of Horlicks Delight contains 78 gram of carbohydrates of which 32 grams is sucrose sugar", the letter reads, adding that the consumption of the product is "harmful for children as it may contribute to childhood obesity and non-communicable disease in later life."
"I fear that this campaign may have serious adverse repercussions. Horlicks is expensive and is likely to drain pockets of marginalised families under the misbelief that Horlicks is a good nutritious product for children as it is endorsed by Mr. Bachchan. Thus Horlicks may displace healthy real family home foods and this way contravenes tackling the problem of undernutrition among children," Dr. Arti Maria, head of neonatology department, RML Hospital, is quoted in the letter, which also adds that promoting such a product may even tarnish the 75-year-old actor's longstanding credibility and image.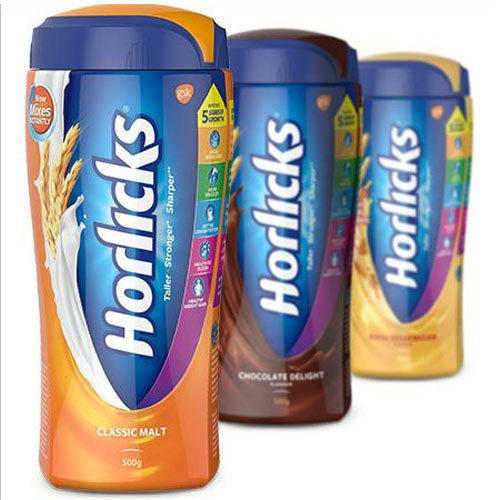 Image Source
A GSK Consumer spokesperson said in a statement on Wednesday: "Horlicks has been a trusted household name for over 100 years and has been synonymous with nutrition. As a brand, we aim to address the often overlooked issue of micronutrient deficiency in children which are widely prevalent in India." Meanwhile, there has been no word from Bachchan.
Amitabh Bachchan was announced as the face of the popular milk food drink last week ahead of its stake sale. GSK had revealed that the actor would be the ambassador for its "Horlicks Mission Poshan" campaign, supporting the Government's Rashtriya Poshan Abhiyaan. The campaign seeks to focus on the first 1,000 days of a child and addresses the issue of malnutrition, stunting, and infant mortality.