Packaged Baby Food In India May Be Genetically Modified Says Study
A study was conducted recently by a think tank in Delhi that found out the many products like infant food, edible oil, packaged food and snacks were genetically modified. The think tank, Centre for Science and Environment (CSE) also said that 32 percent of the 65 food items studied were genetically modified report Business Today.
Genetically Modified Food Products On Shelves
The CSE also found out that most of these food products, found to be genetically modified came from various countries like the US, UAE, Canada, the Netherlands and Thailand. The Deputy General of CSE, Chandra Bhushan said every second product which was tested to be genetically modified was from a developed nation and that nine out of ten products were from the United States. The report by CSE also says that out of the 65 samples, 35 were imports and the remaining were local.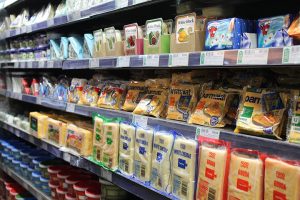 Business Today also reports that Bhushan added about the popular firms whose 80 percent products were proven to be genetically modified (GM). Further, the CSE findings say that these GM crops from which the products were made include soya, cotton seed or corn. The fact that these products were made using GM ingredients wasn't even mentioned on the labels on some of them. The ones that did mention the fact of having used these ingredients did not have an approval by the government.